Molds are a vital investment for plastic product companies. Most mold investments will take up much of the project's budget. Therefore, it is essential to know the price of plastic injection molds. Nowadays, the price of molds ranges from thousands of dollars to hundreds of thousands of dollars. There is no fixed price standard for this. If you have contacted the relevant mold company for a quote, you will understand that different companies may give different quotes for the same mold. The price quoted by the mold maker is the price of the services and materials required to make the mold. So let's be clear about the concept that the cost of a mold depends on the quality of its manufacture; a well-made mold has low subsequent maintenance costs. It also provides good reporting. But if the mold is not well made, you will spend a final cost several times or tens of times more than what you are saving now on making the mold.
This article is to help you understand the costs involved in plastic injection molds and also help you understand the quotes from mold makers.
The Cost of Making Plastic Injection Molds
Technical expertise is required if more complex molds need to be developed. As a result, most plastics companies often outsource specific aspects of the injection molding process, such as the design and manufacturing of molds and mass production work for plastic products. For companies with injection molding equipment and tools that also have the technical know-how, choosing to manufacture molds in-house may be the cheapest option. Outsourcing can reduce the costs associated with developing the mold if the tools required for injection molding are not readily available. For companies that need to outsource their mold design and manufacturing, it is essential to understand the cost of mold manufacturing. The following are the factors that affect the cost of injection molds.
1. Injection mold cost factors
2. Injection mold size
3. Injection mold complexity
4. Mold Type – Prototype, Production, Long Production
5. Single Cavity Molds vs. Series Molds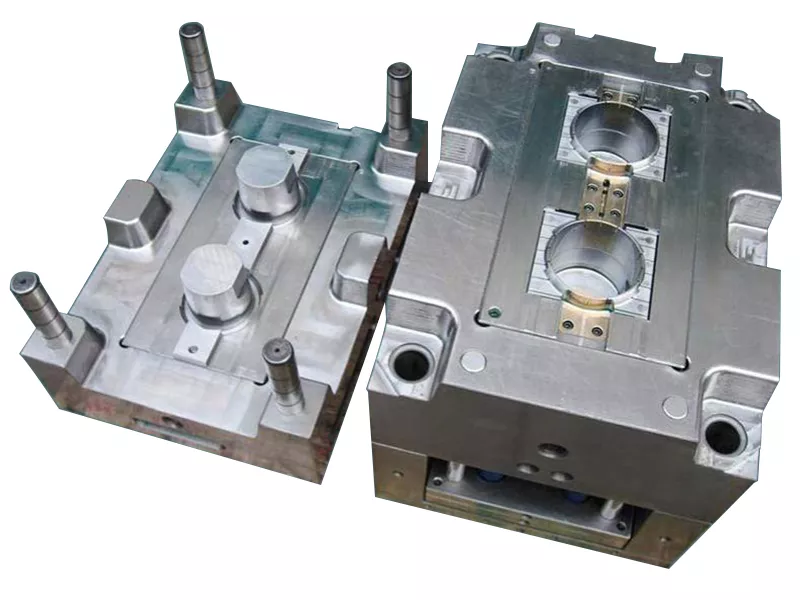 Whether your mold is a Pinto or a Porsche, remember that the price of the mold is just the beginning.
A small, simple single, cavity plastic injection mold usually costs between $1,000 and $5,000. Very large or complex molds can cost up to $80,000 or more. On average, a typical mold to produce a relatively simple part that is small enough to hold in your hand costs about $12,000.
Some simple molds can be manufactured using 3D printing; for example, SLA 3D printers can produce simple, low-volume 3D printed molds for as low as $100.
For mid-level orders (around 1,000-2,000 small parts), injection molds can cost up to $10,000. For more complex geometries, large orders, and molds intended for mass production of about 10,000+ units, mold costs can range from $5,000 to $500,000.
The mold's cost depends on the part's complexity or size. In other words, if your part is complex (e.g., it has complex geometry or dense walls), the manufacturer may need to use unique (i.e., more expensive) machines and spend more time designing and finalizing your order.
If you need a large, custom-designed part, the cost of injection molds can grow exponentially. From an economic standpoint, using a small (desktop) injection molding machine (or even a 3D printer) for small orders is best.
Mold Costing
Plastic injection molds are usually made of steel or aluminum. Aluminum molds have several advantages over steel molds. Material-wise, aluminum is usually cheaper than steel and can dissipate heat better, which will shorten cycle times and help improve efficiency. While aluminum may have a lower upfront cost, it has durability issues. Steel injection molds are slightly more expensive but last longer, ultimately lowering the unit price per part. Production runs should use steel injection molds because they can withstand heat and pressure better than aluminum molds. Steel molds can also be easily modified or reworked through welding for design changes or repairs. Aluminum molds wear out quickly and cannot be repaired or modified.
You can have a mold made or purchase a ready-made mold. Every manufacturer wants a unique design to make their brand or product stand out. You will also need to customize the mold for your unique product. In addition, the mold must be compatible with the injection molding machine. Therefore, paying attention to the specifications when purchasing off-the-shelf molds is essential. This ensures compatibility with the machine that will carry out the production. You may have quality molds that are not compatible with your machine. This can lead to problems with production, and you will need help to derive value from the mold.
Here are some sample price ranges for different mold types from different sources. These are estimates from different companies and reports. The purpose here is to show that prices can vary greatly.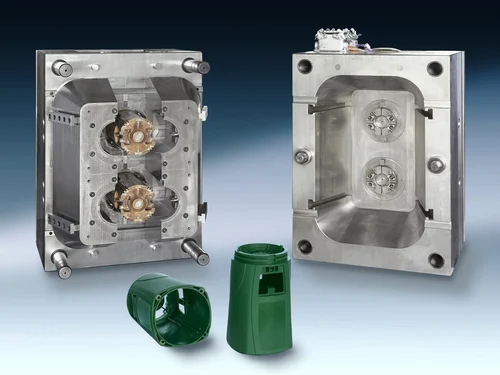 Table showing different price ranges for various mold types.
| | |
| --- | --- |
| Mold type | Price range |
| Simple plastic injection mold | 3,000 – 20,000 |
| Large, more complex injection mold | 25, 000 -50,0000 |
| Average mold | 4,500 – 16,000 |
| Plastic pipe fitting mold | 2,800 – 50,000 |
| Plastic water cup mold | 2,000 – 10,000 |
| Plastic chair mold | 10,000 -50,000 |
Pricing also varies with category. The table below shows some price estimates for different mold categories.
Table showing estimated prices for different mold categories
| | | | |
| --- | --- | --- | --- |
|   | Rapid prototyping  | Insert  | High production  |
| Basic design | 75 USD | 1,500 USD | 4, 500 USD |
| Moderately complex design | 215 USD | 5,000 USD | 13,500 USD |
| Advanced design | 765 USD | 9,800 USD | 28,000 USD |
Find out the cost of your injection mold and molding today!
Are you seeking a suitable plastic injection molding and tooling design and manufacturing company? Contact our experts at Elimold today! We offer free estimates to help you understand what you need for a more economical mold design and the type of material best for your specific component.
Go to the full page to view and submit the form.