If you are just starting to design precision sheet metal fabricated parts, the most difficult part should be choosing the best material for your part. In addition to choosing the material itself, you must choose the optimum thickness. This is because there are many factors to consider when choosing the correct material thickness for a sheet metal part.
In sheet metal fabrication, the thickness of the sheet metal is critical in manufacturing and fabrication and is an important consideration in all the processes involved in sheet metal fabrication. Generally, sheet metal thicknesses range from 0.5mm to 6mm, depending on its intended use. Selecting the correct thickness for a project is critical to its success and effectiveness. The standard thickness of sheet metal will vary depending on the type of metal.
Whether you are looking for different sheet metals for commercial metal fabrication, understanding standard thickness measurements and how they affect the final product is crucial. Read on if you'd like to learn more about sheet metal fabrication thickness!
What are the most common sheet metal sizes?
Sheet metal is one of the shapes and forms of metal that can be purchased. Sheet metal is any metal with a thickness between 0.5…6 millimeters.
In addition to sheet metal's thickness, they come in different sizes. Although there are various standard sheet metal sizes, the most common are 36 "x 96", 36 "x 120", 36 "x 144", 48 "x 96", 48 "x 120", and 48 "x 144".
While sheet metal thickness/gauge numbers have a corresponding weight ratio, such as pounds per square foot or kilograms per square meter, sheet metal sizes are independent of thickness. This means you can purchase sheet metal in many different sizes depending on your needs and uses.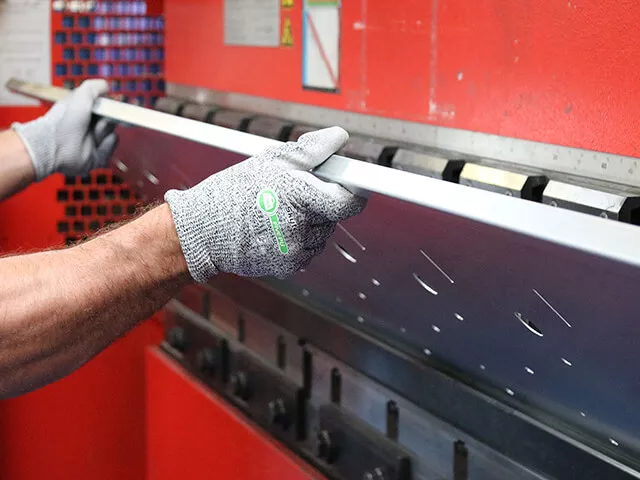 Common Sheet Metal Thickness Specifications
The common sheet metal thicknesses are mainly 0.5mm, 1mm, 2mm, and 3mm and above, and the various specifications can be used to produce a variety of outputs, such as machine parts, equipment housings, furniture, electronic products, and so on. And the sheet metal thickness commonly used in sheet metal processing is also an important parameter in the manufacturing process; the following are the commonly used sheet metal thickness and its applications.
0.5mm, 0.5mm is the common sheet metal thickness for sheet metal processing, mainly used for manufacturing light products, such as electronic products, furniture, billboards, etc. Due to the thin thickness, it has a good bending type and workable shape, which can satisfy the needs of some special shapes.
1mm, common sheet metal thickness, mainly used for manufacturing mechanical parts, equipment shells, instruments, and other products. This thickness of sheet metal has a certain degree of strength to meet the requirements of the strength of the product manufacturing.
2mm, a common sheet metal thickness, is mainly used to manufacture mechanical equipment, vehicle parts, ship housings, and other heavy products. This sheet has good bending resistance and compressive strength to meet the manufacturing of products with high appearance requirements.
3mm and above, this specification of sheet metal thickness is used less, mainly used in the manufacture of heavy mechanical equipment, large ships, special building structures, and other special needs of the product. Sheet metal processing of this plate specification requires the support of large-scale equipment, so the manufacturing cost is relatively high.
Different thicknesses of sheet metal processing have different characteristics and applications. In actual manufacturing, it is necessary to choose the right thickness of sheet metal according to the needs of the product to ensure a balance between product quality and the cost of Chan.
Elimold's Customized Sheet Metal Fabrication Services
For more information on sheet metal fabrication, Elimold's experts can meet your needs!
We have extensive experience providing custom sheet metal fabrication services to customers in various industries and can meet all your sheet metal fabrication needs. We can assist you in all aspects of fabrication, from CAD design and material selection to cutting and forming to welding and assembly to finishing and storage. Our engineers can work with various metals, including aluminum, cold-rolled, hot-rolled, galvanized, and stainless steel.
Contact us today to learn more about our precision sheet metal fabrication capabilities. To get started on your next project, request a quote.
Go to the full page to view and submit the form.