The overmolding process is used in a variety of industries and manufacturing industries. The process involves injection molding, but polyurethane casting can also make high-end prototypes. This injection molding helps mold two or more layers of material together.
The process facilitates plastic overmolding and rubber over-molding.
Overmolding is useful for industries that require rapid molding of various industrial machine parts. This process is also convenient if custom parts are made of other materials (such as metal) covered with plastic or rubber.
Overmolding is a multi-step injection molding process in which two or more components overlap. Overmolding is sometimes referred to as overmolding because it is a two-step process.
First, a base component (substrate) is formed and cured. The over-molded substrate is typically made of plastic. A second layer is molded directly onto the first layer to form a single solid part. Overmolding is commonly used to make plastic parts with rubber handles. For example, the overmolding process for an overmolded toothbrush includes forming a plastic handle base layer and a rubber top layer (to make the toothbrush less slippery to hold).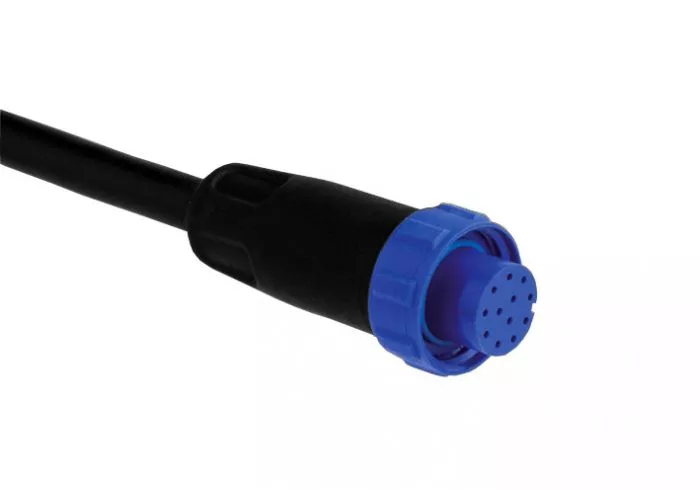 How does overmolding work?
The overmolding process results in a machine part or component made by combining two or more materials into one. The materials used can be the same material or different materials. The combinations of materials are almost endless.
To better understand how the process works, we need to understand the two components of the process. Each overmolding project is divided into two parts. The first part of the process is the substrate, and the second is the over-molding.
The substrate is your base material. It can be any various materials. Your secondary molding is the secondary material. You want to "cover" the substrate with this material.
In some cases, the process may involve two or more over-moldings. The number of over moldings depends entirely on the desired end product and the manufacturer's creativity.
Limitations of Overmolding
We have discussed the benefits of overmolding, but as we all know, nothing is perfect. So, on the other hand, overmolding has a small drawback.
The initial cost of setting everything up is very high. The initial prototyping, design, testing, and handling require a lot of money and workforce.
Overmolding follows all injection molding rules, so any part designed should be compatible with injection molding. Because the molds are made of aluminum or iron, it is extremely difficult to change the design.
Plastic can be added to the substrate by cutting steel or aluminum, resulting in a larger tool cavity.
Conversely, when you want to remove the plastic, you need to reduce the size of the tool cavity by adding aluminum or any other compatible metal.
This is a difficult thing to do and can sometimes result in scrapping the entire part or worse. This leads to cost overruns and disrupts the entire manufacturing cycle.
Advantages of Overmolding
Overmolding has many advantages. You can make products in various materials and colors with relative ease. Overmolding also uses fewer person-hours (and therefore costs less) than other manufacturing methods that require transferring parts to a completely different mold or machine. Overmolding reduces the need for product assembly because the parts are manufactured on top of each other, resulting in a stronger and more durable overall design.
For mass production and products with color and multi-layer designs, overmolding is often the best manufacturing method, but you need to be aware of some limitations. Similar to injection molding, the upfront cost of overmolding is prohibitive. Making and modifying molds from metal is time-consuming and expensive, and dialing in the overmolding machine is very complicated. This means you need to produce many parts to spread these costs.
Pro Tip:3D printed parts or molds for overmolding can save you a lot of time and money in the prototyping phase.
Custom Plastic Parts
One of the advantages of overmolding is that it allows for the design and manufacture of custom plastic parts for almost any industry. Manufacturers can make high size and quality plastic-plastic or metal-plastic over-molded products.
Some of the products manufactured through overmolding technology include handles, knobs, knobs, electronic components, molds, bottle caps, automotive parts, and virtually any other consumer or industrial product type. Customers can come up with different designs for overmolded products as long as the raw materials/resins are compatible.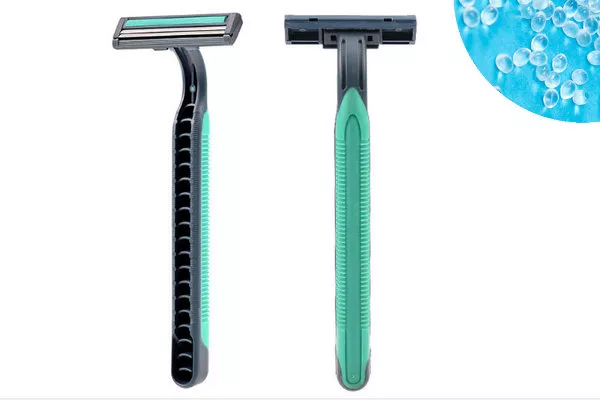 Improved product performance
While the resins most commonly used in injection molding have good properties – waterproof, chemical and resistant, and durable – adding another material can greatly improve the final product's performance. Overmolded products are of higher quality because they offer the benefits of two materials used in different types of applications in industry.
For example, many hardware tools are made of plastic and rubber. Some typical components of hardware tools include plastic housings, rubber handles, and cutting/machining parts. In this case, the plastic housing is over-molded with a rubber handle made of silicone, styrene-butadiene rubber (SBR), nitrile rubber, etc.
Overmolded rubber greatly improves the tool's ergonomics by increasing the grip and preventing accidental slippage by the end user. This also increases the product's safety, especially when the main tool components have sharp edges that can be cut or punctured.
Reduced manufacturing costs
As mentioned earlier, overmolding is done in one cycle time. This means the process is accelerated because there are no two or more parts to assemble. Because overmolding eliminates the post-assembly stage, they can reduce manufacturing costs and speed up the process. This leads to shorter lead times and faster distribution of the final product to different levels of suppliers/manufacturers for OEM or aftermarket use.
With lower manufacturing costs, injection molding companies can increase capacity. They also reduce the waste of raw materials during assembly, i.e., by cutting and removing excess/unnecessary parts. Likewise, as costs are reduced, the cost passed on to the consumer is reduced.
Overmolding can no longer be ignored.
You no longer need to think, "What is the overmolding process?" Everything you want to know about overmolding is in this article. We've covered how it works and what to look for in a material, and we've even highlighted the benefits of the process for you and your team.
Contact us today if you have any questions about overmolding or how it can help your business develop prototypes. Our team of experts is ready to help you. We look forward to doing our best to help you take your business to the next level with overmolding.