Almost 100 percent of our tooling is done in-house, using steel, aluminum and/or composite materials. We can create plastic injection molds, compression molds and centrifugal casting molds, among others.Our fully staffed tool and mold-making department is located at our plant in China. With design, engineering and manufacturing staff all under one roof, we provide turnkey solutions to meet your custom mold and molding needs.
Elimold has served the injection molding industry designing, building and sampling the highest quality injection molds. These molds have included prototype, development, bridge, multi-cavity production, hot runner, auto unscrewing, insert, in-mold decorating, micro, metal injection, silicone, shuttle, multi-shot and stack. Our state-of-the-art facility employs an experienced and dedicated staff that is focused on providing a quality product and superior customer service.
The key to our success is our highly trained employees who are constantly looking for new technologies and process improvements to aid in the development of high quality molds. Our molds are designed and manufactured to the highest standards. This commitment provides our customers with exceptional value.
Our focus is customer service. Our business philosophy is to form a partnership with our customers from initial concept and design through final production and delivery. Our dedicated project managers ensure successful projects by maintaining effective communication throughout the process.
The high-quality plastic injection mold making is the core business of Elimold. We have 10 special mold designers, who have rich experience in plastic properties and mold structure, offer high-end custom plastic injection mold making service for over 10 years. And they will take each case seriously, before designing start, our designer will run Mold Flow Analysis and attend a technical meet for each mold with tool shop and injection Dept. to avoid potential manufacture problem and troubleshoot. all of this is the strong guarantee of our high quality and short lead time.
In addition to standard injection mold design, we can also provide designing services for multi cavity and steel molds, multifamily molds, hot runner molds, die casting, prototype and production runs as well as other custom requirements.
Our design team will provide:
Industrial Design
Appearance Design
Structure Design
Mold Design (2D & 3D)
DFM (Design for Manufacturability)
Mold Flow Analysis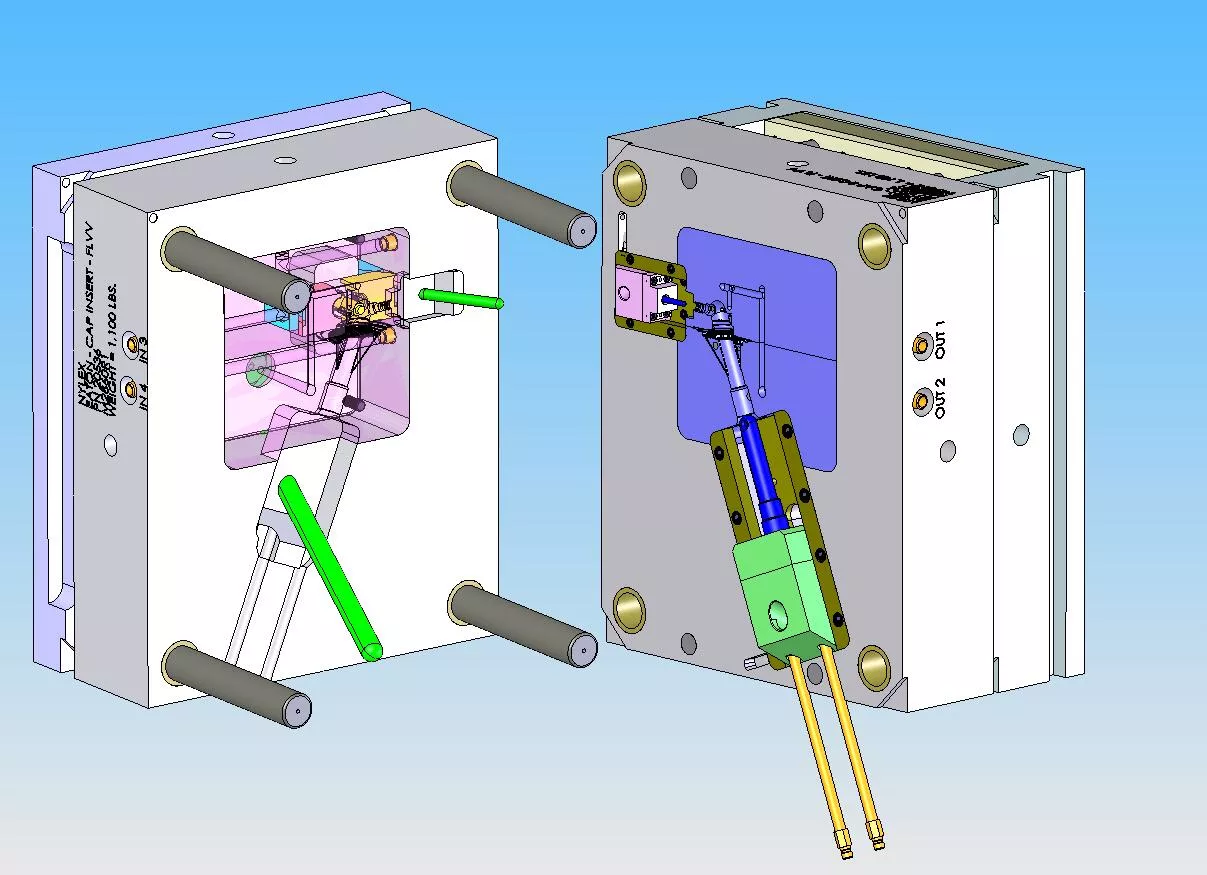 Our engineer mainly used the following software:
Pro/ENGINEER
SolidWorks
AutoCAD
Moldflow
MasterCAM
Unigraphics
Animatronic
Surfcam
CATIA
Types of Molds We are Offering
Custom molded products are a great way to make unique and personalized items for any purpose or occasion. Mold Making is an essential part of the process, as it helps create the precise shapes and sizes needed to produce consistent results. At Elimold, we are experts in creating custom molds designed around your exact specifications, ensuring that no detail is overlooked when it comes to achieving the desired outcome.
Our experienced team of plastic mold makers will work closely with you every step of the way providing engineering support and to ensure that your product is exactly what you envisioned. With cutting-edge technology, premium materials, and our commitment to excellence, you can trust that when you choose Elimold for your custom injection molded product needs, the results will be flawless.
General Capabilities
Reverse Engineering
Design
Engineering
Inspection
Prototypes
Testing
Tool History
CAD Modeling (2-D, 3-D)
Technical Support
Mold Types
Insulated Runners
Single & Multi-Cavity
Multi Fitted molds
Structural Foam
Unscrewing
Resin Transfer Injection Molds
Plastic Molds
Mold Size
No limit, over size molds can be accommodated through multi-part molds
Mold Materials
Same as fabrication
Additional Services
Mold Engineering
Reverse Mold Engineering
Mold Repair
Custom mold design
Dimensional inspection
Raw material to specification
Product and process design and procurement
Mold Production Volume
As needed per production requirements
Lead Times
1 to 2 weeks
Quoted on job by job basis (depending on mold condition)
Emergency services available
Rush Services Available
Industry Focus
Advertising
Aerospace
Agricultural & Farming
Alternative Energy (see Power Generation)
Auto/Truck/Transportation
Automation
Automotive
Building & Construction
Commercial
Construction
Defense Industry
Department of Energy (DOE)
Department of Defense (DOD)
Energy (See Power Generation)
Government
Heavy Equipment
Highway (DOT)
Industrial
Injection Molding
Manufacturing
Marine
Molding
Municipal
Oil & Gas Pipeline
Packaging
Power Generation Alternative
Power Generation Wind
Railroad
Recreational
Research
Residential
Semiconductor
Transportation
Universities & Learning Institutions
Vacuum Electronics
Waste Management
Industry Standards
ANSI
American National Standards Institute

AS
Aerospace Industry Standard

ASME
American Society of Mechanical Engineers

ASTM
American Society for Testing and Materials

AWS
American Welding Society

CE
The CE mark (officially CE marking) is a mandatory conformity mark on many products placed on the single market in the European Economic Area (EEA)

CSA
Canadian Standards Association

DOT
Department of Transportation

FAA
Federal Aviation Administration

FDA
Food And Drug Administration

ISO
International Organization for Standardization
Mil-Spec
Military Specifications
Why Choose Elimold as Your Mold-Making Company?
Elimold offers tooling and production for the following processes:
Cast Urethane and RTV Molding
Rotational Molding
Lost Wax Investment Casting
Die Casting
Stamping and Rubber or Silicone Parts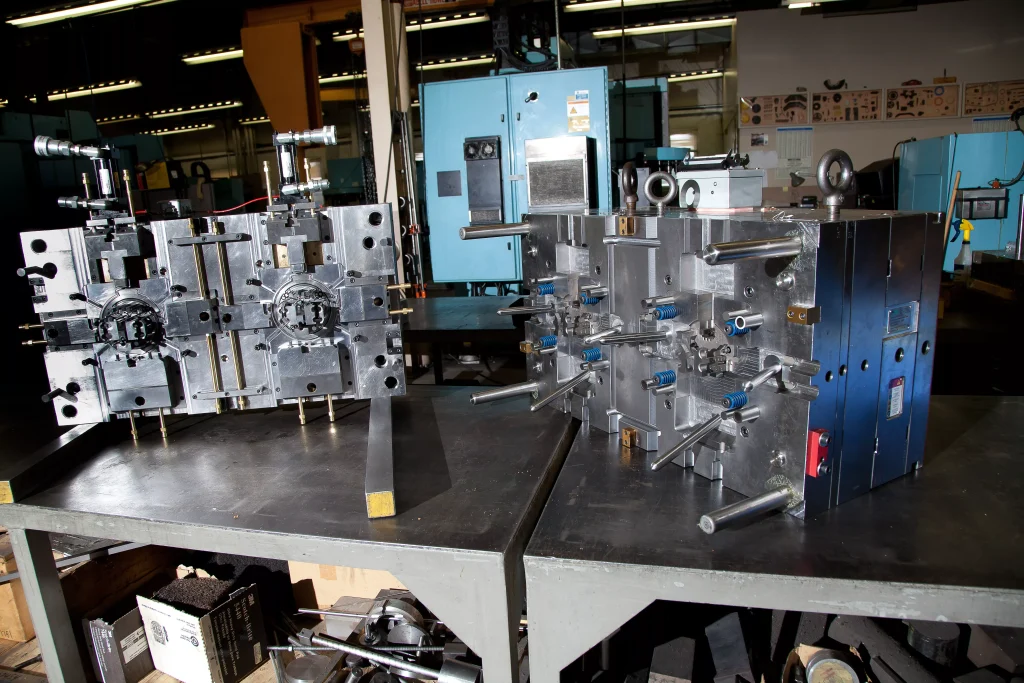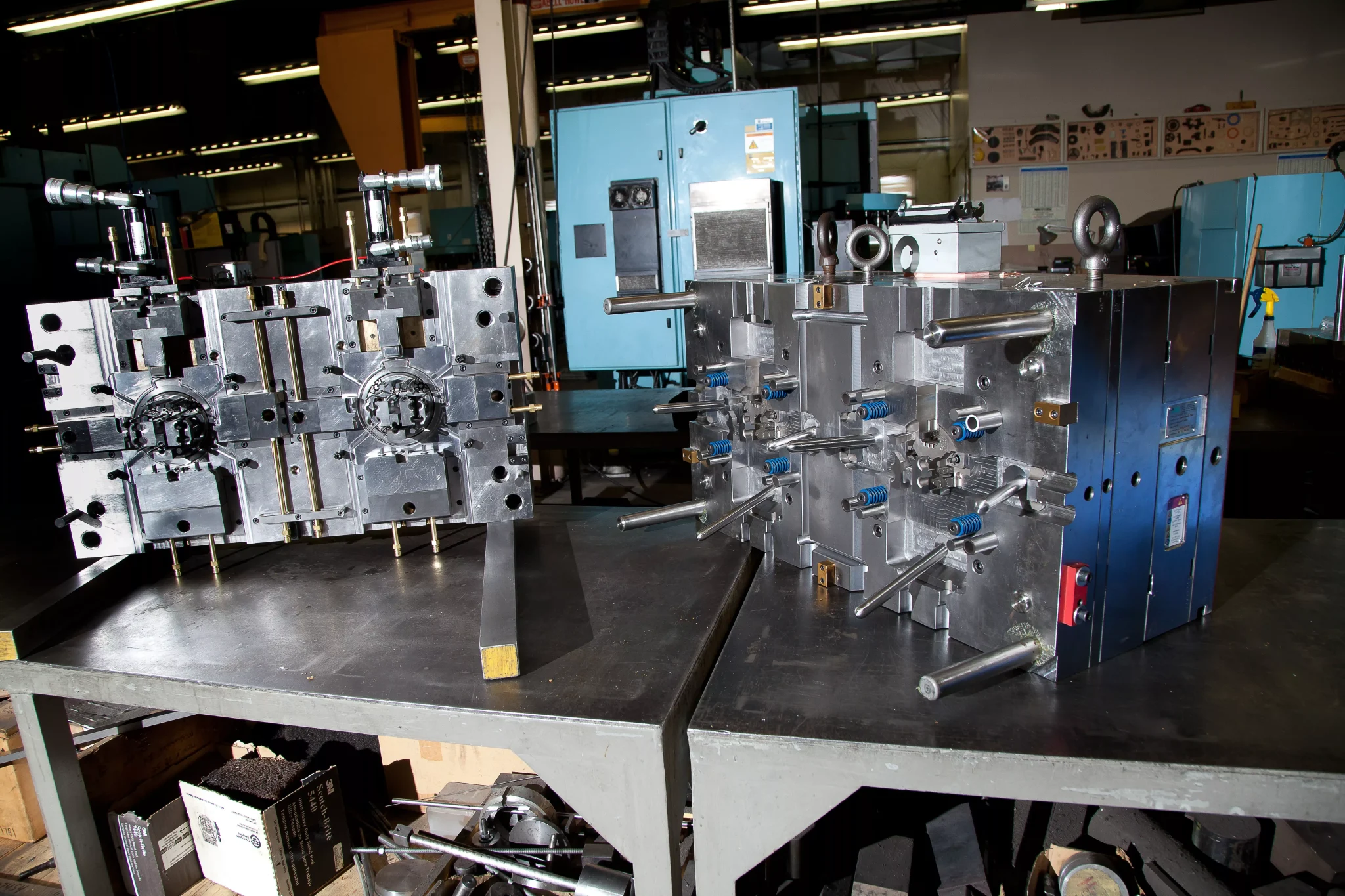 When you consult with Elimold about your project, you benefit from our broad experience that allows us to match our extensive capabilities to your individual needs. The initial design consultation is free, and we provide guidance throughout the production process to ensure that you receive exactly the product you've envisioned. We also have extensive experience in additional processes such as CNC machining, and we can steer you toward the optimal process or processes for your project.
Why is injection molding tooling cost so expensive?
We can build your mold to produce millions of parts or thousands of parts,… each tool is different and dependent on its intended use. Is it built for production or prototype? Many variables impact the cost of a mold:
Mold making is a complex process that requires a high level of skill and experience. Although each case is different, a typical order for a set of molds may go something like this:
We Are Your Molding Supplier
Elimold is the perfect choice when it comes to choosing a manufacturing partner. We consistently strive to exceed customer expectations with our quality products, reliable delivery, and competitive prices. What sets us apart from the rest is that we are an AS9100D and ISO 9001:2015 certified company, which guarantees the highest level of quality assurance.
In addition, we take pride in being a 'strategic partner' for our customers, providing added value through personalized consultation services and detailed production follow up. With us as your molding supplier, you can rest assured knowing that your project will be managed with dedication and commitment.