Completed Solutions For Rapid Prototyping And Manufacturing Protytypes
Conceptualize and Realize
Have a product design, idea or invention? With our rapid prototyping and manufacturing services, you can make your concept a reality!
As your rapid prototyping company, our services have you covered from the beginning of product design to full-scale manufacturing. We are prototype parts manufacturers with the capabilities and expertise to assist you at every step of your development process.
Rapid Prototyping Services
Your competitive advantage depends on time in today's market. You need to balance speed with quality because the market waits for no one and forgives nothing. Count on Elimold's rapid prototyping capabilities to help you get more done in less time, cruising through your speed to market objectives, building your competitive advantage, and saving your team's Friday night.
Move fast from design to manufacturing with our rapid prototyping services. Your product will be in your hands promptly, letting you quickly test and adjust the design as necessary. Then Elimold can move seamlessly into manufacturing production quantities.
As a full-service rapid prototyping company, Elimold also offers design, development, and engineering services to assist our customers in guiding their prototype from Concept, to CAD model, to Prototype, to Product.
Elimold's rapid prototyping capabilities and deep technical knowledge provide the competitive edge customers need when undergoing the product development process, in order to assist in validating products and expediting them to market. Elimold's rapid prototyping approach uses the latest technologies and most advanced materials to achieve our customers' prototyping goals. We specialize in quick turnaround, but also provide the rapid prototyping engineering experience to save our customers time and money.
From concept to prototype to production
Elimold can support your design and manufacturing of prototypes, tooling, test jigs and fixtures. We have the engineering expertise and experience to assist in the design of refractory metal components. This is one of our specialties, and customers tell us it dramatically shortens the time from prototype concept to finished design.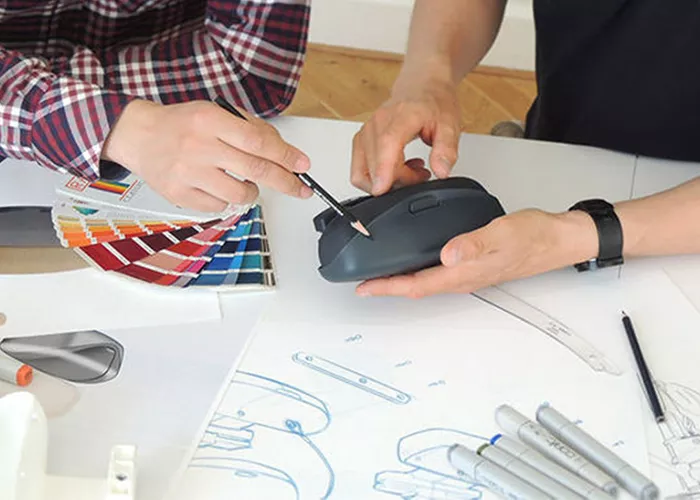 Our 3D design capabilities allow us to provide you with many file formats of your work.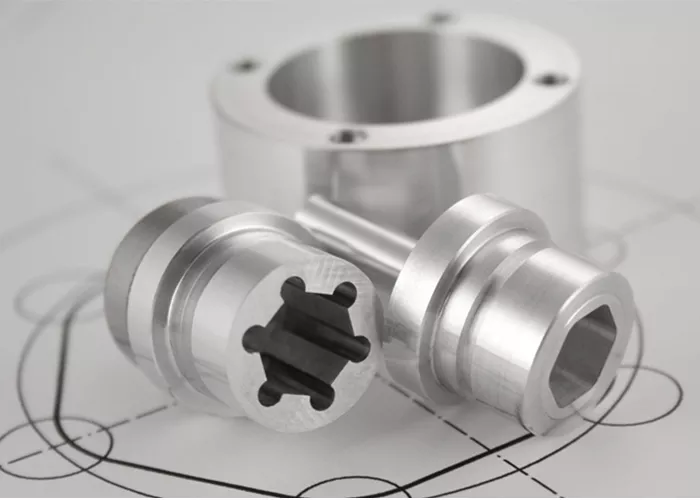 Experienced professionals can assist in your ideas for better machining and manufacturing.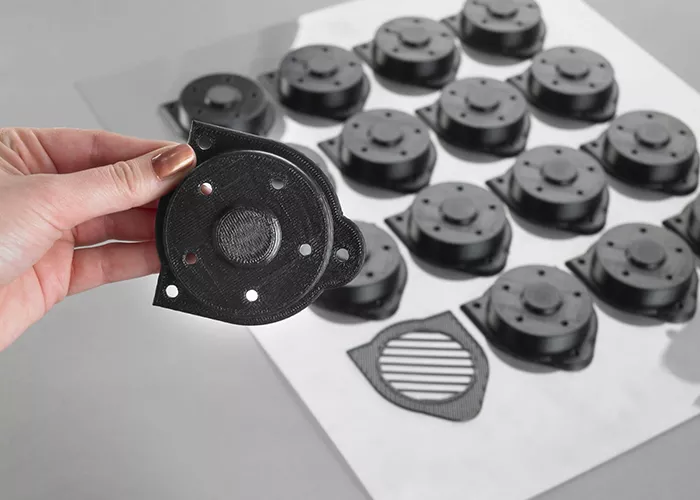 Our production equipment turns out highly toleranced parts in production quantities.
Used by customers across many industries, rapid prototyping encompasses different technologies and materials. It also covers different kinds of prototypes, including visual-only prototypes and functional prototypes used for testing a part's performance.
Start your rapid prototyping process today with Elimold
Choose a prototyping partner with short lead times and experienced advice using our innovation-oriented point of view. Elimold is dedicated to helping you succeed and using additive manufacturing in a way adapted to your business's needs.
With 10+ years of expertise in manufacturing for production and prototyping, Elimold also offers rigorous quality control. you get professional rapid prototyping at your fingertips. upload your 3D files,We'll take care of the rest in our industrial ISO 9001 factory.
Rapid Prototyping Capabilities
General Capabilities

Functional Prototypes
Scale Models

Short Run Production
Visual Prototypes

Rapid Prototype Method
 
Prototyped Product

Assembly Tools
Disassembly Tools
Weapon Components

Industrial Dish Washers
Blenders
Marking/Scanning Guns

Materials

ABS Plastic
Aluminum
Pre Hard Steel

 
Finish
Chemical Dipped
 
Length
Up to 8 in.
 
Width
Up to 8 in.
 
Height
Up to 12 in.
 
Layer Thickness
.007 in.
 
Tolerance
± .002 in.
 
Finishing

Automated Paint Line
Water-Based Paints
Water-Based Metallic Paints
Parts Decorating
Spatter Coating

Texturing
Plating
Coating
Powder Coating
Pad Printing (Including Metallic)

Additional Services
Assembly
Packaging
Shipping
Warehousing
Inspection

Coordinate Measuring Machine (CMM)
Video Probe Microscope
Optical Comparators

Micrometers
Calipers
Gage Blocks

Testing
Leak
 
Documentation

Procedure Sheets
Visual Plaques
PPAP

Certificate of Conformance (C of C)
First Article

Quality Assurance

Advanced Quality Planning
Continual Quality Control
Customer Specification

 
Production Volume
Prototype to Large Scale Production
 
Typical Lead Time

3 to 4 weeks
In-House Customer Inventory Stocking
Just In Time (JIT) Delivery
Kanban

 
Industry Focus

Medical
Pharmaceutical
Aerospace
Appliance
Defense
Electronic

Precision Optics
Oil Recovery
Alternative Energy
Automotive
Industrial
Firearms

Intended Applications

Tooling
Molding
Optical Scanner Guns

 
Industry Standards

ISO 9001:2015 Certified
UL Certified
FDA Certified

 
Efficiency

Six Sigma (Black Belt)
LEAN Manufacturing
Lights Out Manufacturing

 
File Formats

SolidWorks
STEP203 / STEP214 (STP)
Unigraphics (PRT)
Parametric Solid (SMT)

IGES (IGS)
AutoCAD (DWG, DXF)
Kubotek KeyCreator
Why get rapid prototypes?
Whether you are an engineer, industrial designer, or part of a product development team, rapid prototyping services can offer you distinct advantages such as:
The ability to explore and realize concepts quickly and cost-effectively. Quick turnaround times and low costs allow teams to move far beyond the visualization of an idea, making it easier to grasp the properties and design of a product in the physical world.

Reiterate designs and incorporate changes that allow for improved product evaluation and functional testing. This iterative rapid prototyping process provides a roadmap to developing and refining the final product before taking it to the market, ensuring that your design is optimized and foolproof.

The ability to physically showcase concepts concisely and effectively. Rapid prototyping takes ideas, images, and concepts from an idea or two-dimensional visual into hands-on products that clients, colleagues, and collaborators can hold in their hands and see in action.

The ability to thoroughly test and refine a concept. Minimizing design flaws with a small-volume rapid prototype run helps eliminate costly design flaws that might not be evident during an early assessment.

Using a rapid prototyping service can save time and money by eliminating the need for setup and tooling. Since Elimold can use the same equipment to produce various prototypes with different properties and materials, our rapid prototyping services' overall costs and turnaround time are kept to a minimum.
Advantages & Disadvantages of Rapid Prototyping
Rapid prototyping has pros and cons, like any manufacturing process.
Advantages of rapid prototyping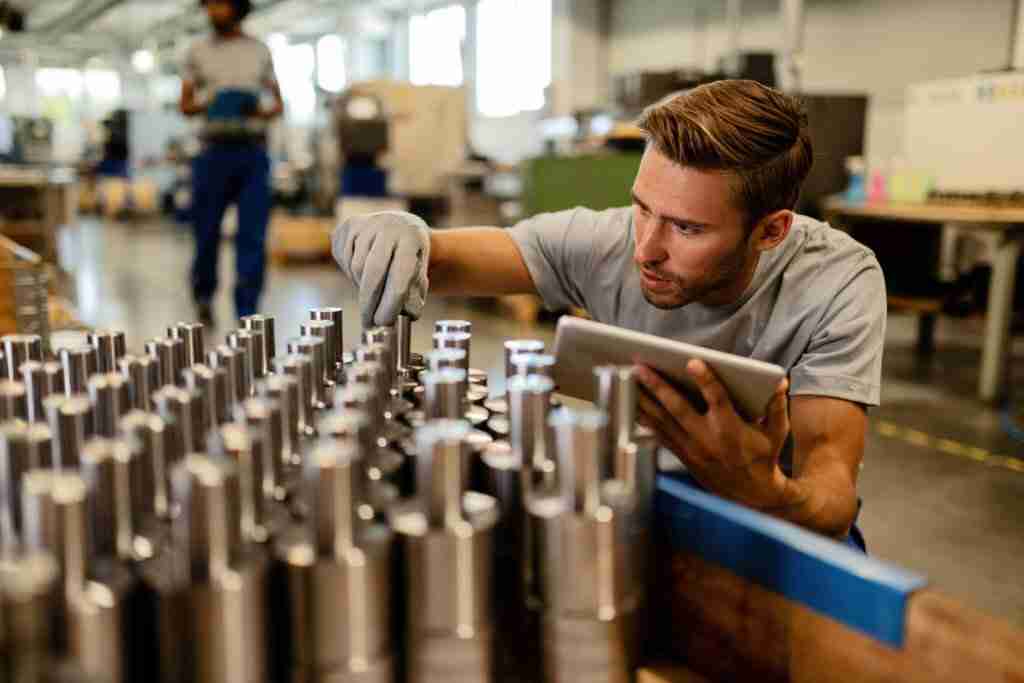 Looking For Premium Rapid Prototyping Services?
Super Quality China Rapid Prototyping Service. Now matter how complex the job is, we make it simple and perfect for you. If you are looking for Rapid Prototyping Service from China for your new design, all you need to do is email to us, we will provide you our most favorable price and highest quality rapid prototypes/models on time.
Consult with Elimold's experienced rapid prototyping engineering team today.