Do you need sheet metal fabrication services? If you need a sheet metal fabrication process to manufacture your products, various fabrication materials are available. This is because sheet metal fabrication is one of the most cost-effective options for manufacturing different parts from various metals. Companies in many industries are utilizing the benefits of sheet metal fabrication to enhance the competitive edge of their products in the market. If you want to use sheet metal fabrication or have never learned about it, you need to understand its advantages; after all, sheet metal fabrication is responsible for a large number of everyday products as well as specialized products. This article allows you to understand why sheet metal fabrication is popular by summarizing and briefly describing the advantages of sheet metal fabrication.
What are the advantages of sheet metal fabrication?
Meeting deadlines, staying within budget, and excellent artistry are important in any custom fabrication project. Choosing the most appropriate fabrication process and materials will affect how well these factors play out. Manufacturers use sheet metal to fabricate products for a variety of industries. Learn more about sheet metal's popularity by exploring the benefits of manufacturing with sheet metal.
Strength
Sheet metal is strong and durable; sheet metal parts usually withstand more pressure and heat than plastic parts. Depending on the metal and grade, bridges use sheet metal to support bridges during heavy traffic.
Durability
After manufacturing, sheet metal is treated with chemicals that prevent corrosion. Chemicals include; galvanizing, nickel plating, anodizing, tinning, dip and powder coating, and screen printing.
Ease of Transportation
In general, thin sheet metal is light in weight and gauge. This makes it very easy to transport, use and install. Depending on the size and type of metal, one square foot of sheet metal may weigh between 0.250 and 10 pounds.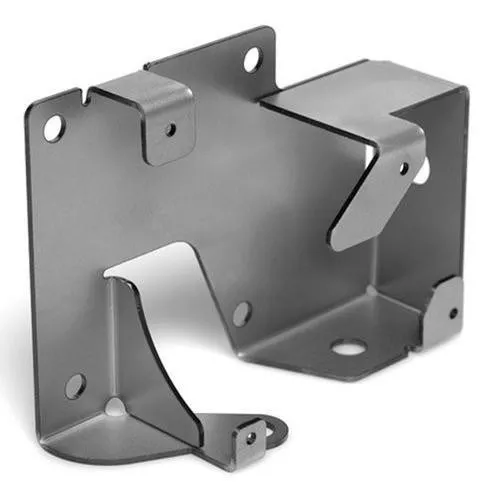 Malleable
In addition to being durable, sheet metal is also malleable. With the right equipment, it can be bent into a variety of shapes while still maintaining its strength and structural integrity. Sheet metal also can be compressed or stretched without breaking or cracking. Sheet metal is flat and can be bent into any shape. This makes it ideal for use in a variety of parts.
Repairable
Welding allows for easy repair of sheet metal.
Availability
Sheet metal is available worldwide. This is because many types of metal can be made into sheet metal.
Cost-effective
Sheet metal is relatively cheap because it is not uncommon.
Fast
Lead times for sheet metal fabrication are often short. elimold specializes in solving this problem by sending quick quotes.
Adaptable
Sheet metal fabrication can handle both small and large production runs.
Finishes
The seamless finishes and options offered by Metalwork are unrivaled in this space. Not only do you get seamless construction, but with the option to modify and paint, sheet metal offers a variety of finish options depending on the metal used.
Manufacturing Processes
Sheet metal can be fabricated using different methods.
Working with Elimold
Determining whether sheet metal is right for your project is a complex decision with many factors. Before you invest time and money in design or tooling, work with an experienced partner like Elimold. With over a decade of experience and cutting-edge fabrication equipment, Elimold will ensure that the right materials are used for your project and fabricated with consistent quality and competitive pricing. Our experts are ready to help you make the right choices for your product. Contact us to find out if sheet metal is right for your project and learn how we can take your product to the next level.
Go to the full page to view and submit the form.