This article covers a breakdown of the costs associated with CNC milling and provides reference prices. Milling has always been the most popular manufacturing process in metal fabrication.CNC milling utilizes CNC technology to do most of the work, greatly saving labor costs. When planning a CNC milling project, one of the important questions you will be thinking about is – how much does CNC milling costs per hour?
CNC Milling Specific Cost Breakdown (for reference only)
Let's start by answering a common question: how much does CNC milling cost per hour?
The cost of an hour of CNC milling depends on various factors, including the type of machine, the complexity of the job being performed, and the machine's location. The cost of CNC milling varies greatly with each different project. Therefore, when quoting on a CNC milling project, each company will ask you about your requirements, specifications, materials, etc. Typically.
The average cost per hour for 3-axis CNC milling is about $40.
CNC milling machine operators are paid in the range of $30 to $50 per hour. So, in this case, the total cost of CNC services is about $80 per hour.
Higher quality and more complex CNC machines cost more. For example, the standard hourly cost for 5-axis CNC milling is $200.
For a rough calculation, refer to the following costs for using various CNC milling machines. The hourly costs for different milling machines are generally estimated as follows:
1. Basic CNC milling machine: $50-$100/hour
2. Advanced CNC milling machine: $100-$200/hour
3. CNC lathe: $ 75-$ 150 / hour
4. CNC laser cutting machine: $100-$200/hour
5. CNC plasma cutting machine: $50-$100/hour
These estimates are for rough reference only and may not reflect the cost of using a CNC machine in your particular situation. It is best to check with the machine owner or operator for a more accurate estimate.
(Contact Elimold for an estimate on your project if you need help)
Below are other relevant price references for your project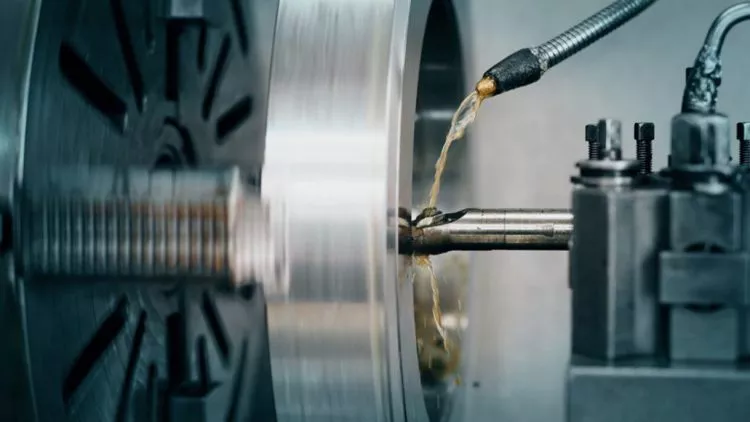 CNC Programming Costs
The current average wage for a CNC Programmer is $27 per hour, but this is around $30 per hour in some countries. The average annual salary is $57,250, ranging from $72,600. If you hire a CNC programmer on a per-project basis rather than a full-time employee, the cost may be higher, depending on the complexity of the work:
| | |
| --- | --- |
| CNC Programming Rate |   |
| 3-axis | $40/hour |
| 4-axis | $45-50/hr |
| 5-Axis | $75-120/hr |
This rate covers labor only and does not include the machine's cost. 3-axis milling machines cost about $40 per hour, while 4- or 5-axis models may cost between $75 and $120 per hour. The level of finish (rough or smooth) affects pricing, and material costs will be charged to the customer.
Machine Design Costs, Engineering Service Rates, and Pricing
According to the BLS, hiring a mechanical engineer costs approximately $46 per hour. Rates range from $30 to $65 per hour, depending on experience.
| | | | | | |
| --- | --- | --- | --- | --- | --- |
| Mechanical Engineer Salary Levels (U.S.) |   |   |   |   |   |
| Percentile | 10% | 25% | 50% | 75% | 90% |
| Hourly rate | $ 29.21 | $ 36.56 | $ 45.82 | $ 57.78 | $ 65.49 |
| Annual rate | $ 60,750 | $ 76,050 | $ 95,300 | $ 120,180 | $ 136,210 |
As with any project, actual costs vary depending on the scope of work. For example, Elimold mechanical engineers charge $40 to $50 per hour, and nuclear engineers charge over $90 per hour.
Conclusion
The hourly cost of using a CNC milling machine can vary depending on several factors, including the type of machine, the project's complexity, the materials used, and your location. Labor costs and other country-specific factors may affect pricing, so it's a good idea to research and contact a local service provider for a personalized quote. By better understanding the costs involved, you'll be better able to make informed decisions about using CNC machines in your project.
How Elimold can help
CNC milling is often expensive, and it's important to choose a manufacturing service provider that can help you control your costs. elimold can provide a range of services from design to manufacturing, and to make the best use of your time and resources, we optimize the process to control your costs and can deliver quickly while maintaining quality. Contact Elimold today and get a quote for our CNC milling services.
Go to the full page to view and submit the form.