For complex and time-sensitive machined parts, 5-axis CNC machines offer unparalleled flexibility and speed. Our 5 axis CNC machining services are widely used in the automotive, aerospace, and equipment industries. Welcome to contact our engineering experts for further communication.With essentially infinite possibilities, our 5 axis CNC machining services are unique in their abilities to effectively process your parts. Elimold's experienced team can help bring your ideas to life, from rapid prototypes to end-use parts for safety-critical applications. Our 4-axis, 5-axis milling capabilities enable us to provide precise parts with complex geometry. For information on our general CNC machining services, including 3-axis milling, CNC turning and EDM, see our CNC machining service page.
Instant CNC online quotes
Free & Automatic DFM feedback
Tolerances down to ±0.0004″ (0.01mm)
24/7 engineering support
Whether you seek cost reduction, complex parts machining, parts that require extreme tolerances, or all, Elimold is your world-class precision 5-axis machine shop!
Comprehensive 5-Axis CNC Machining Services
Our state-of-the-art machine shop features a broad range of machine tools including several 5-axis machining centers. Five axis machining allows for the spindle and/or work piece to be machined on 5 sides (top, front, back, left & right sides). Additionally, can use five axes to simultaneously cut compound angles and other hard to reach surfaces. The 5-axis platform cuts part geometry and complex shapes unachievable by other machining methods due to additional axes and the exceptional mobility of workpiece to tool rotational axes. This enhanced 6-sided machining capability increases accuracy by combining several standalone operations, significantly reducing part handling and multiple clamping phases during the process. The spindle head operates closer to the workpiece, allowing shorter cutting tools with less vibration and deflection, higher cutting speeds, tighter tool moves, and improved surface finishing capability.
Cost savings is another huge benefit of 5-axis technology. Consolidating 3-axis machining and other linear axes operations into a single setup increases production throughput while reducing cycle time, costly work fixtures, and overall waste. It provides a more efficient and economical solution with faster lead time and production turnaround with outstanding quality than horizontal and vertical machine technology alone.
Elimold provides complex systems, equipment, and fabrications for a diverse group of industries. To properly support the growth of our customers, we have a program of continual investment in our facilities and equipment.
Elimold is an ISO9001:2015 & ASD9100 D certified manufacturer of custom precision components for any application. We provide the industry's best 5-axis machining and milling services and put each finished product through rigorous quality assurance inspections. We'll help you find the best process to create your required precision components.
Advanced 5-Axis Technology Used in Micro Milling Services
At Elimold, we have a team of skilled CNC machinists and EDM micromachining experts who use our state-of-the-art 5-axis micro-milling centers to produce complex components with the highest levels of precision and accuracy. These centers are specially calibrated to deliver the best results, setting us apart from the competition.
We can offer ½ micron (0.00002″) positional and .002° angular accuracies.
One of the major benefits of 5-axis milling is that it allows us to produce parts with a high level of complexity using only one tool setup. This reduces the need for human involvement and ensures that components are machined with repeatable accuracy and shorter turnaround times. With our 5-axis milling capabilities, we are able to deliver superior products and make micro-manufacturing more efficient.
At Elimold, we are committed to providing our clients with the highest level of satisfaction. Whether you have a simple or complex micromachining project, we have the expertise and equipment to deliver the perfect solution. We have helped clients throughout the nation with their CNC machining challenges, including parts that other machine shops were unable to produce to their exact specifications. Trust us with all of your micromachining needs and we will guarantee your satisfaction.
5 Axis CNC Machining Tolerances
Standards
Maximum Part Size
300×200×100 mm
11.8×7.7×3.9 in.
Minimum Part Size
4×4×4 mm
0.1×0.1×0.1 in.
Minimum Feature Size
Φ 0.50 mm
Φ 0.00197 in.
Standard Tolerances

Metals: ISO 2768-f

Plastics: ISO 2768-m

Linear dimension
+/- 0.025 mm
+/- 0.001 in.
Hole diameters (not reamed)
+/- 0.025 mm
+/- 0.001 in.
Shaft diameters
+/- 0.025 mm
+/- 0.001 in.
Edge Condition
Sharp corner will be removed in the form of a chamfer or radius. The size of the chamfer, or resulting radii, must be indicated on the drawing.
Threads and Tapped Holes

Standard size: Diameter: standard drill bit sizes; depth: 4×diameter

Maximum size: Diameter: Φ 1 mm; depth: 10×diameter

Elimold can produce threads of any specification and size required by our customers.

Text

For plastic and soft materials: minimum width of 0.457 mm, depth of 0.3 mm

For hard material: minimum width of 0.838 mm, depth of 0.3 mm

For plastic and soft materials: minimum width of 0.018 in., depth of  0.011 inch

For hard material: minimum width of 0.033 in., depth of  0.011 inch

Elimold can use CNC engraving or laser carving to create standard text based on customers' requirements.
Lead Time
10 business days for less than 50 parts
The Best 5-Axis CNC Machining & Milling Services for Precision Components
Whatever your application might be, Elimold's engineers are happy to help bring your product to market in the shortest amount of time and at the lowest cost possible. Our focus is on supplying you with the best high-precision custom machined parts and products. We are committed to providing you with quality engineering, design services, and supply chain management that will exceed your expectations and meet every specification.
Contact us or request a quote to get started on your 5-axis CNC machining project today.
Elimold 5-Axis CNC Machining Capabilities Summary

Processes

5 Axis Milling
Boring
Contour Multi-Axis Turning
Form Multi-Axis Turning
Profiling
Straight Multi-Axis Turning
Taper Multi-Axis Turning
Thread Milling


Equipment Capabilities

5 Axis Machining Centers
Multi-Axis Lathes
Computer Numerical Control (CNC) Capabilities
Bar Feed


Machinery Axis

Maximum Turned Part Diameter
26 in

Maximum Turned Part Length
36 in

Tolerance (±)1
0.0001 in

Materials (Metals)

Alloy Steel
Aluminum
Brass
Bronze Alloys
Carbide
Carbon Steel
Cobalt
Copper
Iron
Magnesium
Molybdenum
Nickel
Stainless Steel
Stellite (Hardfacing)
Tin
Titanium
Tungsten
Zinc


Materials (Exotic and Precious Metals)

Gold
Inconel®
Invar®
Iridium
Kovar®
Monel®
Niobium
Palladium
Platinum
Silver
Superalloys
Tantalum


Materials (Plastic Polymers)

Acetal
Acrylic
Acrylonitrile Butadiene Styrene (ABS)
Fiberglass Reinforced Plastics (FRP)
Nylon
Phenolic
Polyamide-Imide
Polycarbonate
Polyetheretherketone (PEEK)
Polyetherimide
Polyethylene (PE)
Polyphenylene Sulfide
Polypropylene (PP)
Polystyrene
Polysulphone
PolyTetraFluoroEthylene (PTFE)
Polyvinyl Chloride (PVC)
Polyvinylidene Fluoride (PVDF)


Materials (Other Materials)

Ceramic
Composite Materials
Graphite
Polyester
Wood


Secondary Services Offered

Anodizing
Assembly
Centerless Grinding
Etch and Chromating
Heat Treating
Passivating
Plating


Additional Capabilities

Computer-Aided Design (CAD) Services
Computer-Aided Manufacturing (CAM) Programming Services
Reverse Engineering


Production Volume

Prototype
Short Run
Medium Volume
Low Volume


Lead Times
Quoted on Job By Job Basis

Length
20 in 

Width
40 in

Industry Focus

Aerospace
Defense
Electronics
Medical
Medical Devices
Military
Semiconductor


Industry Standards

ISO 9001:2015
AS9100D
ITAR (International Traffic in Arms Regulations Compliant)


File formats

DXF
SolidEdge
IGES
MasterCam
Pro-E or Pro/Engineer
SolidWorks
STEP 
Gallery of 5 Axis CNC Machining Parts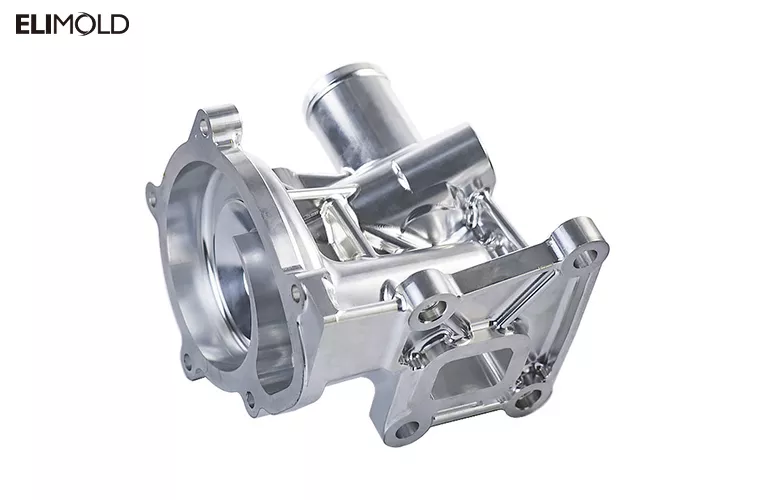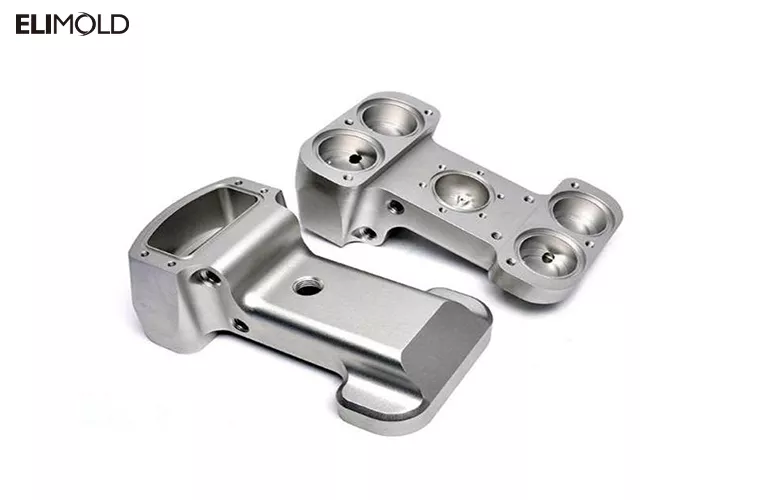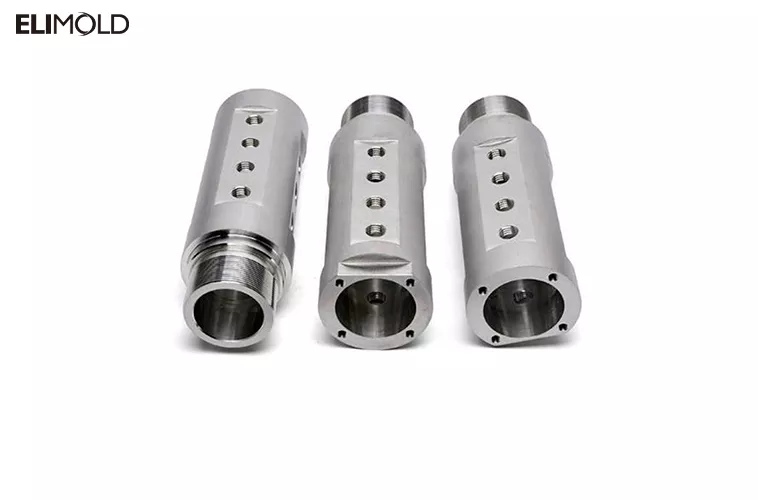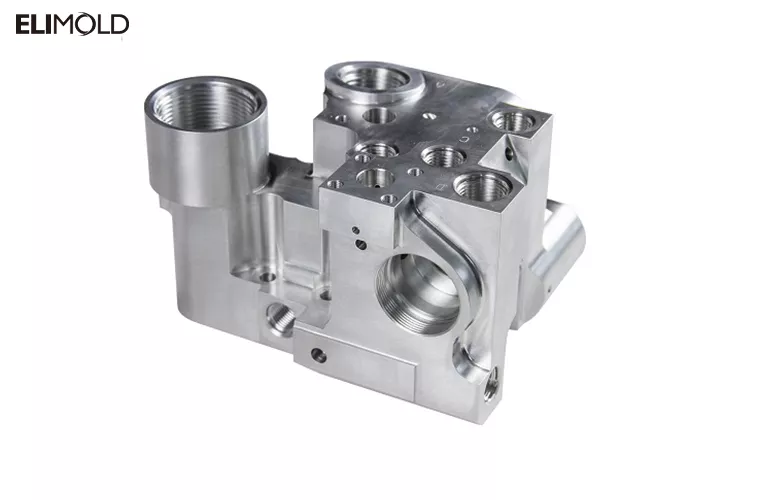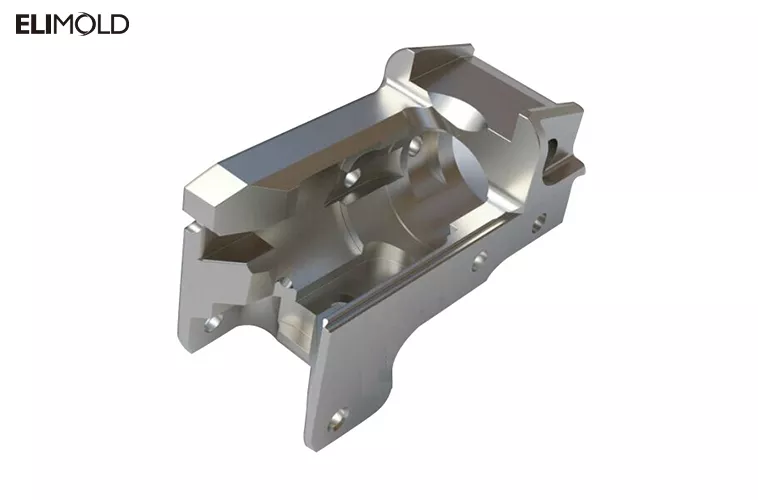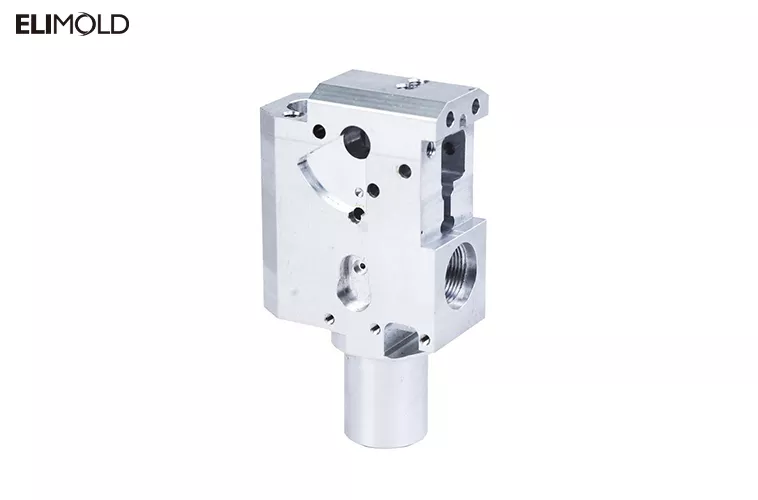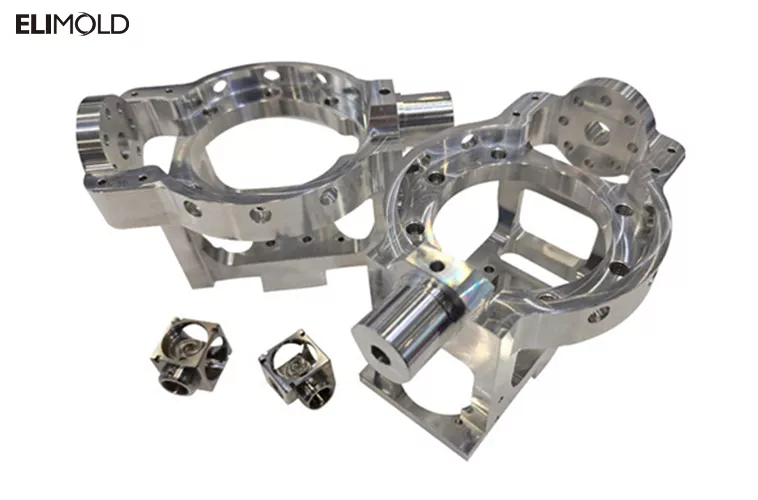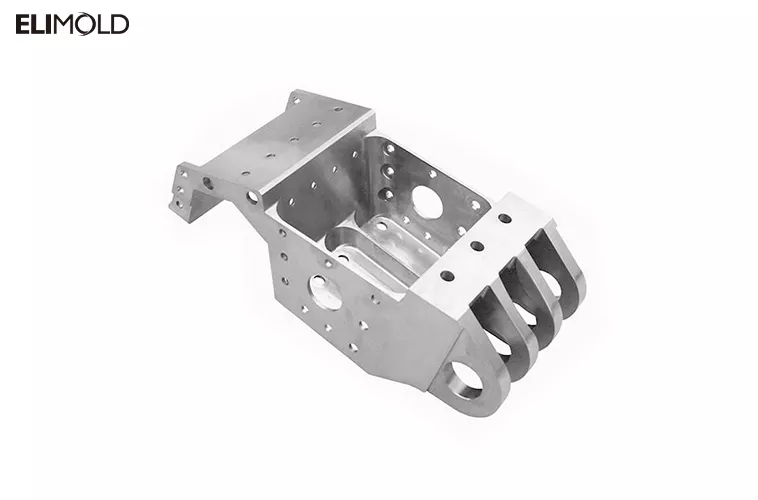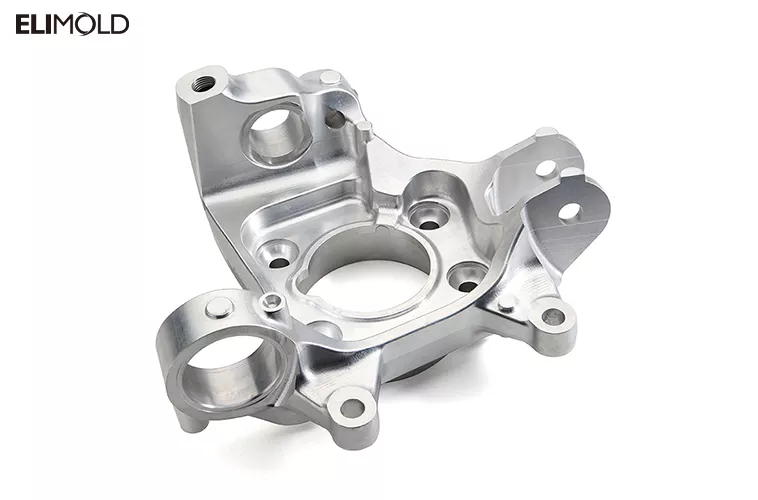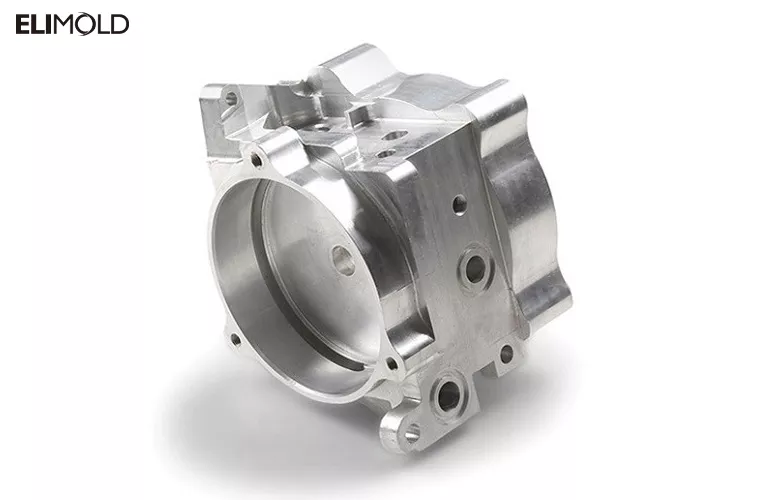 5-Axis Machining Advantages
Enhanced Precision: 5-axis YCM FX380A 5-Face Vertical Machining Center utilizes advanced software
Boost Productivity: Machine features without the physical handling of the part in one set up
Improved Quality: Reduce tool length and increase rigidity to obtain superior machining quality
Added Longevity: Cutting with the belly and edge of the tool to increase tool life
Ensured Accuracy: Reduce fixture error and lessen workpiece loading/uploading time
Cost Effective: Saves manufacturing fixture and electrode costs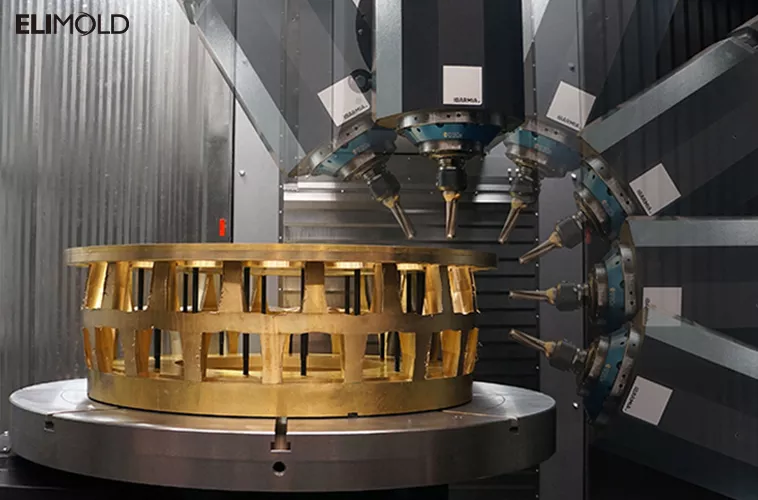 What Is The Difference Between 3 Axes And 5 Axis CNC Machining?
The biggest difference between the two is the axis number of freedom that the spindle can move in.
3 axis machining can only operate the X-axis, Y-axis, and Z-axis. The workpiece is fixed in position with moving during machining progress, this limits the cutting tool approaches.
5 axis machining, on the other hand, there are two more axes. This machine can rotate around both X-axis and Y-axis, so the workpiece can be turned to any angle. Therefore, this allows a wilder cutting range and can produce more complicated geometry features.
For example, it is difficult to mill the undercut feature with 3 axis machining. However, the 5 axis machining can easily finish this job with a single-step machining mold.
In a word, 5 axis machining can do complex cutting easily which is difficult for 3 axis machining.
At Elimold, we have an experienced team that we know well for both processes. We can help our customers to choose the best option by considering both quality and cost parameters.
Playing a Role in Manufacturing of Medical Devices
Although EDM is a more popular choice in medical processing, 5-axis CNC milling services still play a key role in some medical, dental and ophthalmic applications. If you are manufacturing medical equipment, surgical equipment or other related equipment, Elimold can meet your 5-axis machining requirements; provide the highest accuracy results. Our engineers are committed to achieving the exact specifications you propose and to ensuring that the deliverables you promised are received on time within the budget. With decades of experience working with manufacturers, designers and engineers of medical products, you can rely on our machine shop to complete the work as expected.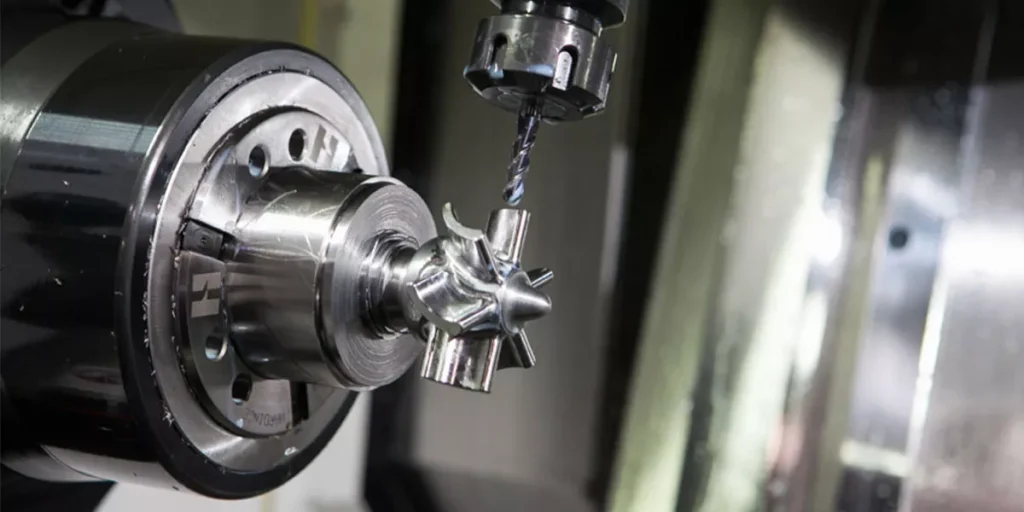 5 Axis Machining on Time and Within the Agreed Budget
From our many years of successful operation, we understand that our customers don't just need great products; they also need them for a competitive price and in the right volumes to meet their needs. We have the capability to deliver on schedule, providing a dependable solution to all your CNC machining and related product processes. To tell us what you need or find out more about us, Send an email to info@elimold.com.