Fabrication is a common term used in the manufacturing industry to represent the entire manufacturing industry, and it refers to a series of metal or plastic manufacturing processes. All the products we use every day are "fabricated." Sheet metal working" is a specialized term for how metal is worked in manufacturing. In manufacturing metal parts and components, many applications use sheet metal fabrication and other techniques that may be used to manufacture metal parts.
In the following, we will focus on the relationship between "fabrication" and "sheet metal fabrication" and what exactly they are.
What is manufacturing?
"Manufacturing" is usually interpreted as processing raw materials (plastics, metals) into products by consuming human, material, and financial resources. It represents the entire manufacturing industry, which is an integral part of the world economy, including the processing and construction industries. The word "manufacturing" usually represents a large industry, and "sheet metal fabrication" is one of the metal processing methods or processes in the processing manufacturing industry.
What is sheet metal fabrication?
Sheet metal fabrication is a particular type of metal fabrication. It is a process in which flat metal sheets are cut, stamped, folded, welded, and assembled to make metal products. The manufacturing process may also involve tapping or rolling wire using a tapping machine. This process allows for diverse and customized manufacturing of finished products. Characterized by a lead time for manufacturing complex parts, it possesses a high degree of machining flexibility and the ability to make dynamic design adjustments easily. Because of its concise design-to-production cycle, many companies prefer sheet metal to manufacture machine housings or other types of parts. It allows for rapid production of prototypes, plus small production runs at low cost.
Sheet metal fabrication can work with a wide variety of metals (as many metals as sheet metal sheets). These include aluminum, steel, stainless steel, zinc, and copper alloys of various alloys. Sheet metal fabricators take sheet metal and manufacture it into metal products that we touch daily. This includes metal roofing, furniture, fitness equipment, stair railings and banisters, electronics, heating and cooling systems, handrails, plumbing, automotive parts, and more.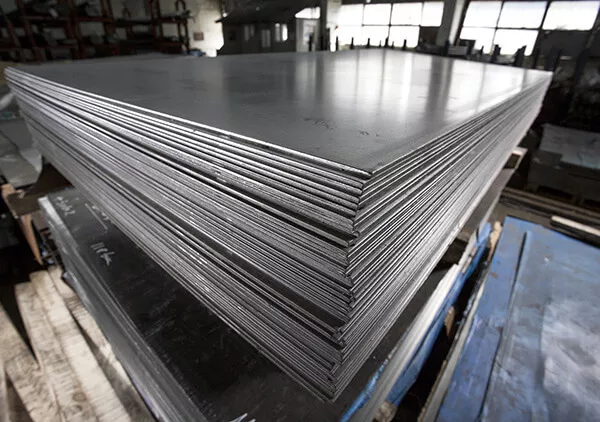 Precision Sheet Metal Fabrication
Precision sheet metal fabrication is a type of sheet metal manufacturing. It involves cutting, bending, crimping, stamping, spinning, welding, stretching, and assembling sheet metal into high-quality and complex parts with tight tolerances. It requires a high level of precision and accuracy.
The fragility of sheet metal makes it highly susceptible to warping and other damage during manufacturing to minimize losses and maximize manufacturing tolerances. It is often necessary to use advanced tools and equipment, such as precision laser, plasma, and water jet cutting tools, as well as CNC machining centers, to cut right where needed without overheating and damaging the sheet metal. Precision sheet metal fabrication is used in industries that require high-quality and complex components, such as aerospace and medical devices.
Sheet Metal Service Providers
Sheet metal service providers have many skilled craftsmen and metal fabrication shops or manufacturing plants. They specialize in metal fabrication. They are experts in the industry and usually specialize in working with all types of steel, stainless steel, aluminum, copper, brass, conforming materials, and other metals. They can fabricate metal roofing, rain gutters, heating and cooling systems, handrails, automotive parts, and other sheet metal parts for the industry. Sheet metal fabricators consider metal material properties, tensile strength, manufacturing methods, and quality.
At Elimold, we specialize in precision sheet metal fabrication. Our approach focuses on providing each customer with support in estimating, engineering, project management, shop fabrication, and field installation. Our customers are in North America, Europe, Asia, and Africa. Contact us to learn more about how we can help you realize your project vision and begin discussing your project's details for a free quote.
Go to the full page to view and submit the form.