Lens For Lighting Fixture
Product size: 11.94*1.15*0.453 (inches)

Production run: 10,000 units per month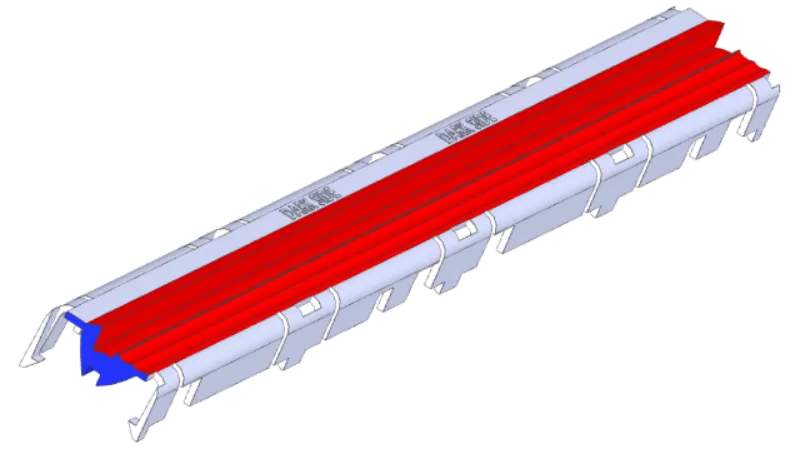 Steel mold

Main Equipment for mold manufacturing: Sodick & GF EDM, Makino CNC

Main equipment for injection molding: Sumitomo
lighting lensA leading lighting manufacturer needed a lens. Because it is a lens, the part required very precise photometry performance and a strong validation test, creating the need for superior mold-flow analysis and very precise texture processing on the mold itself.
Using CAE simulation, Elimold was able to fine-tune the injection parameters and achieve the right texture on the mold. By using an Electrical Discharge Machining (EDM) and taking multiple skimming passes, we created no "lay" and achieved a finish that is almost mirror-like. Although most injection factories are not equipped with instruments for IES testing, we are able to run professional IES testing to guarantee the part's photometry performance.
The customer received a product to its exact and intricate specifications while enjoying the convenience of having the manufacturer being a one-stop provider. Having access to computer-assisted design, mold manufacturing, advanced equipment, and validation testing in the same facility, the customer realized cost savings, shorter lead time (15 days for tooling lead time and another 5 days for first articles), and guaranteed quality.
Let's Start A New Project Today