We machine the world's most advanced plastics and custom metal parts.
Rapid CNC Turning Service
Elimold is dedicated to providing new product developers with state-of-the-art precision CNC turning services to complete any project. Our constant temperature workshop uses the best lathes and imported tools. Every step is carefully checked for a complete quality system to ensure compliance with your specifications. Our complete in-house fabrication and finishing services are available for any of your CNC-turned parts.
Turning metals such as aluminum, magnesium, steel, stainless steel, brass, copper, bronze, titanium, and nickel alloys, as well as plastics such as nylon, polycarbonate, ABS, POM, PP, PMMA, PTFE, PEI, PEEK, etc. We are pleased to offer you complete product development solutions and precision CNC turning service.
CNC lathes remove a lot of material quickly. And when using fine-cutting tools such as our Guhring cutters, the surface finish is excellent and doesn't need any post-finishing. Turning is the only practical way to make internal and external threads, long bores, tapers, ring grooves, and other features that are essentially round cross-sections. Some of these same features can also be made on a CNC mill, but this would be slower and is not optimized for maximum efficiency.
CNC turning machines are ideal for creating round or cylindrical parts. Lathes create these parts quickly, accurately, and with excellent repeatability.
Although generally used for parts of a certain shape, CNC turning can still carry out various cuts, including drilling, boring, threading, and knurling.
Custom Sourcing Materials
A wide selection of CNC-turned metal and plastic parts is available. If you do not see the material you are looking for in stock, please contact us with characteristics, tolerances, and inspection needs and submit for expert engineering review and required quantities.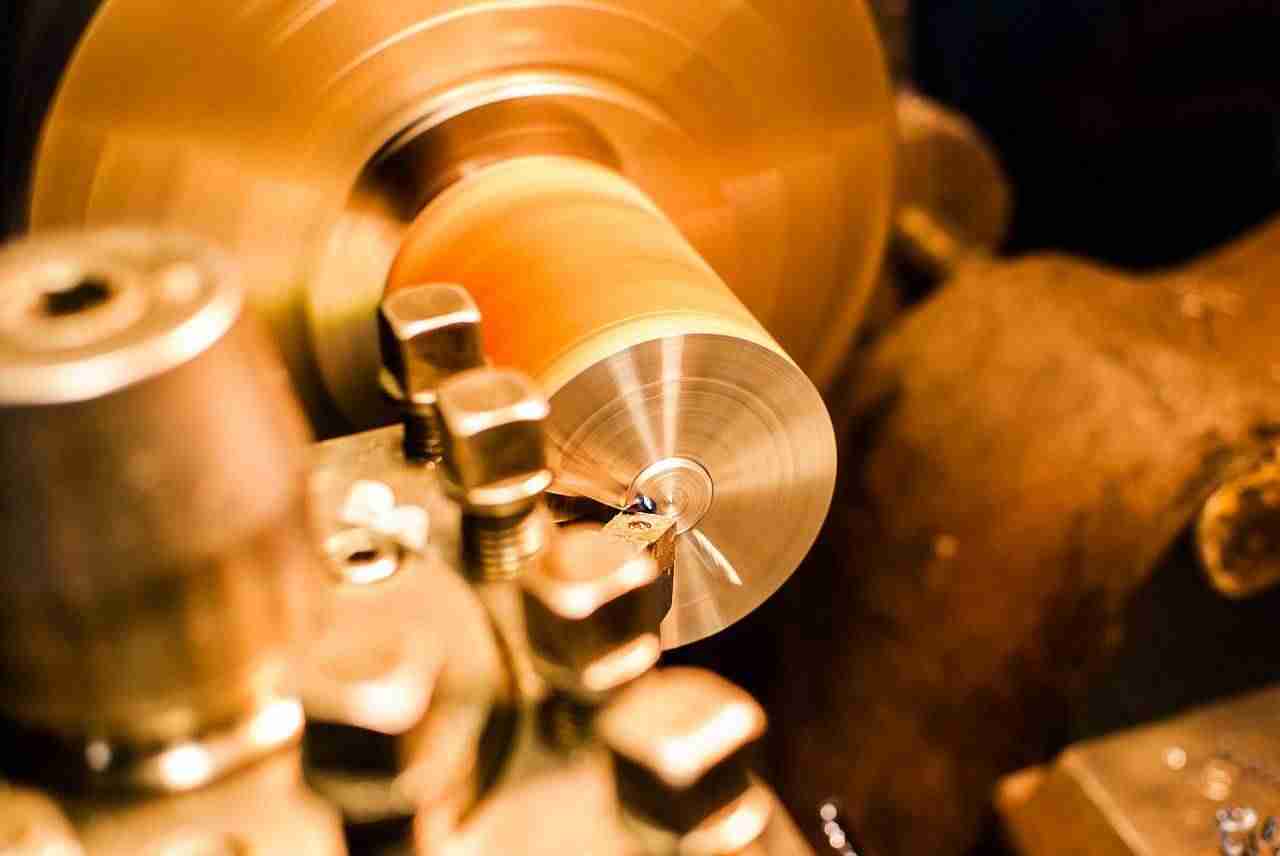 CNC turning metals
Aluminum machining is a key part of the Elimold services catalog. Still, CNC turning can also be used to process metals like magnesium, steel, stainless steel, brass, copper, bronze, titanium, and nickel alloy. CNC turning is commonly used for mechanical and aspect components, often made from aluminum, the most machinable metal. Aluminum parts can be made with high strength, accuracy, and a superior surface finish.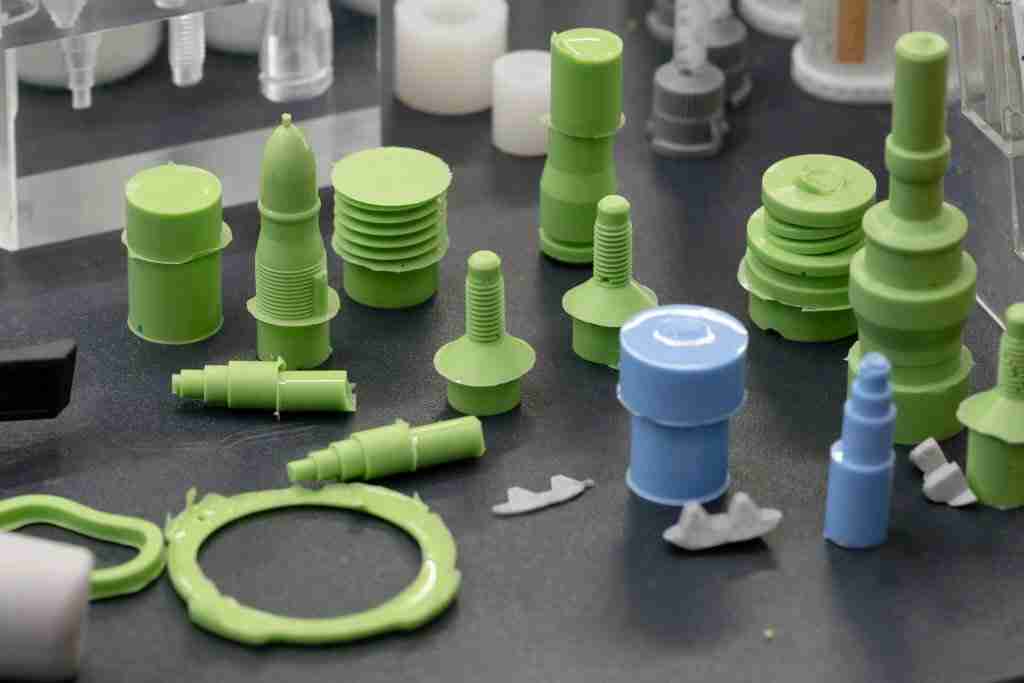 CNC turning plastics
While precision machining is typically used for metals, elimold can also provide CNC turning services for plastic parts. Materials available for CNC turning include nylon, polycarbonate, ABS, POM, PP, PMMA, PTFE, PEI, and PEEK, providing more accurate parts than 3D printing.
Are You Ready To Start Your Next CNC Project?
With a range of finishing services to choose from and guaranteed quality, thanks to our inspection services, you can trust you will receive great parts every time. Once you send us your 3D CAD file for a free quote, one of our customer service engineers will check your design for manufacturability to ensure that the part can be made to your expectations and budget requirements.
Get Free Quote
Types of CNC Turning Processes
There are many types of CNC turning operations for CNC services that can be performed on a live tooling lathe in a CNC turning factory, including Hard turning, Parting, Facing, Boring, Reaming, Taper turning, Drilling, Knurling, Threading, Grooving, etc., comes in varying tools, cost and set-up time.
1. Tapered turning: produce a cylindrical part of which diameter decrease from one end to another.
2. Hard turning: suited for materials with a Rockwell C hardness greater than 45, typically performed after heat treatment.
3. Spherical generation: create a spherical finished surface, turning around a fixed rotary axis.
4. Facing: a turning operation in which the workpiece is machined to its center.
5. Parting: create deep grooves that remove a completed or part-complete component from its parent stock.
6. Grooving: similar to parting, but only cut to a specific depth from outside or inside the workpiece.
7. Drilling: remove materials to drill holes inside a workpiece with drill bits held stationary in the tail stock or tool turret of the lathe. Boring: enlarge or smooth an existing hole.
8. Knurling: cut a serrated pattern onto the surface of the workpiece with a knurling tool to change or enhance the visual effect or hand grip.
9. Reaming: remove a small volume of materials from a drilled hole for highly accurate diameters.
10. Threading: turn standard and non-standard screw threads, which generally means single-point threading.
11. Polygonal turning: non-circular forms of machining operation without interrupting the rotation of the raw material.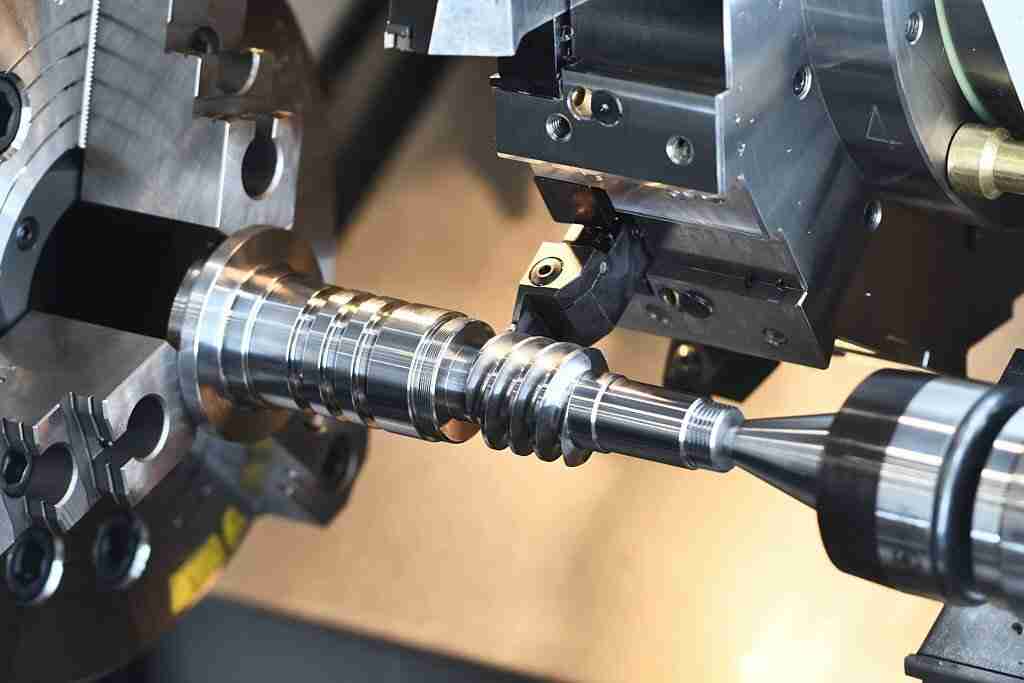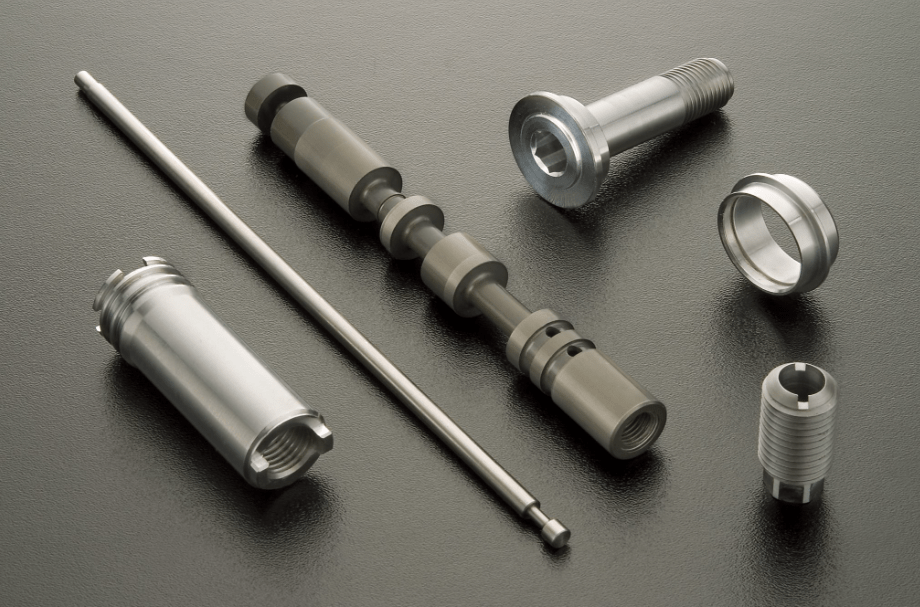 Elimold's CNC turning services
Elimold's turning services deliver parts faster and more accurately than ever before.
With our factory space equipped with CNC turning centres, lathes, and the most innovative CNC machining technologies, we can produce thousands of identical parts to exact specifications in the shortest possible time. Our quality management system enables our factories to complete every project, from concept to shipping. Let us handle your short, medium, and long-term production and all your other manufacturing needs!
Our main turning services include:
Using CAD/CAM software and automated CNC machining, our turning services can take solid and raw materials and turn, mill, drill, drill, engrave, tap or thread them to create finished, shippable products—all without common operator errors.
We want to be your contract manufacturer of choice regarding CNC services. Contact our team today to get started.
Benefits of CNC Turning Centers
With turning centres, your organization obtains several advantages, including:
Accuracy: For many companies, the precision of CNC turning is one of its most competitive benefits. By incorporating CAD or CAM files into the process, machines can follow strict measurements and eliminate the waste of natural human errors. That can result in improvements in your finances, productivity, and more.
Flexibility: Another advantage of CNC turning centers is their flexibility for your diverse applications, as they offer a range of size capabilities. Our turning centres, for instance, come equipped in 18- to 0.5-inch diameters to match our client's needs, including Fortune 500 companies.
Repeatability: By producing accurate product batches, CNC turning provides exceptional repeatability. That lets your business maximize its output and reduce its losses, allowing you to invest your capital elsewhere.
For operators of all experience levels, a turning centre offers a minimal learning curve, optimizing training times.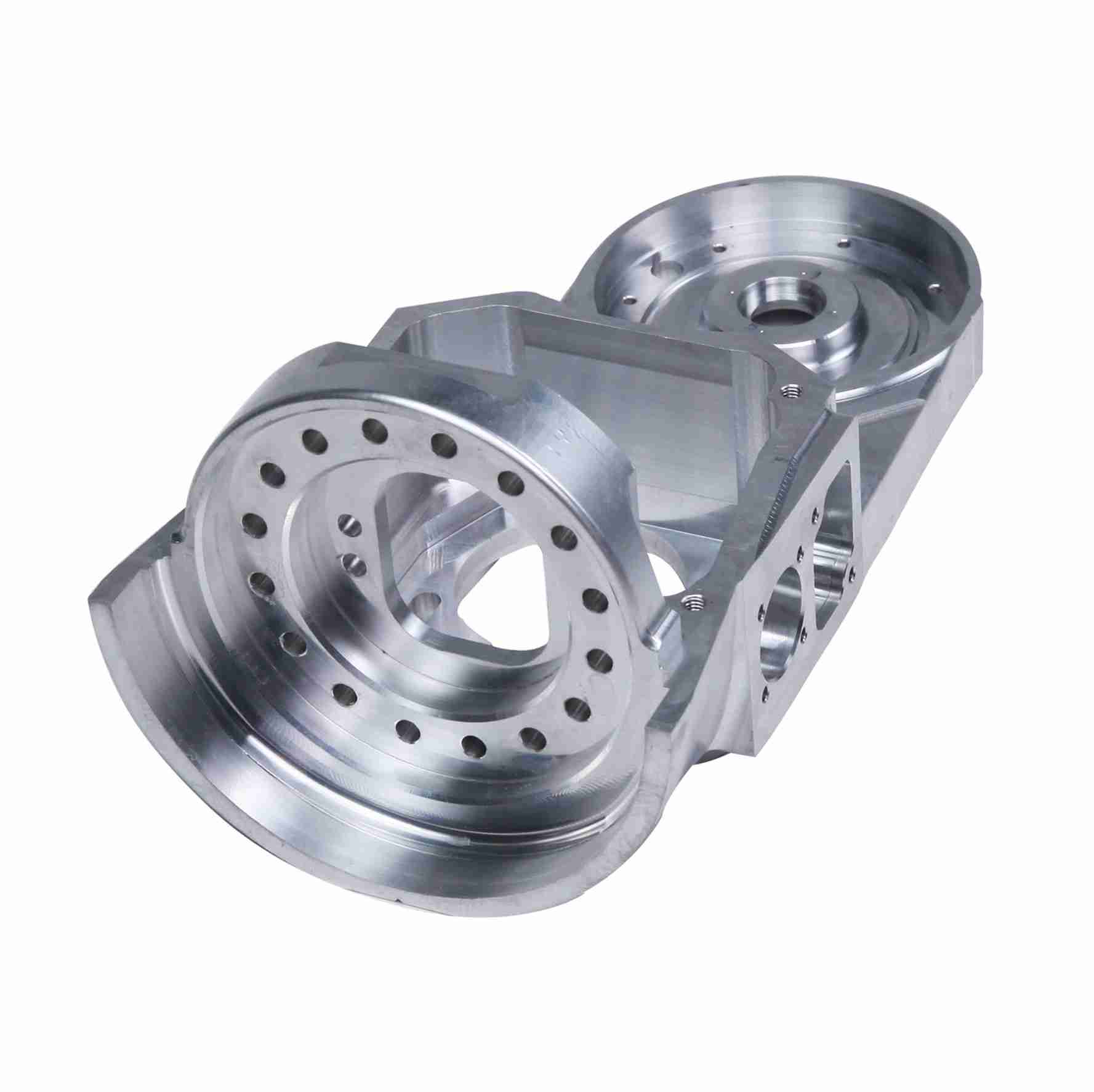 Surface Finish Options for Turned Parts
Parts that are turned typically have a very smooth surface finish. The as-machined surface finish of the cylindrical areas will typically be much smoother using the lathe than the mill, so consider this when selecting the machining method for those parts that qualify for either method. Areas cut with live toolings, such as flats and slots, may have visual tool marks.
If desired, the metal parts can be lightly bead blasted, leaving a fine matte finish. Hard metals like steel and stainless steel can also have edges broken (deburred) with a light bead blast to remove metal slivers and sharp or rough areas.
Edges broken with visible tool marks, edges broken with light bead blast, or sharp edges with visible tool marks.
Edges are broken with visible tool marks or edges with a light bead blast.
Ready to Get Your Project Started?