Elimold's die casting services offer high-output production capacity, low cost, and flexible part design options making it an appealing casting choice for non-ferrous metal products. Our die casting facilities are equipped to handle a variety of designs, materials, and manufacturing needs across multiple industries. Continue reading to learn more.
Tolerance down to ± 0.004" (0.1 mm)
7/24 technical support
ISO 9001:2015 certified manufacturing partner
When looking for fast large-scale production of parts without sacrificing detail and surface quality, die casting is a perfect manufacturing option.
Die Cast Mold & Die Cast Parts Production Services
When you're looking around for die castings, there's a lot you need to understand. Many people think they need a die casting, when in fact they need a permanent mold casting or a sand casting. Let us help determine the most appropriate method of manufacture.
There are many die casting foundries that are under-qualified, and won't live up to your expectations. You need the best die casting foundry, and that's why you need Elimold.
We know the industry. Our staff is filled with experts in this field, and we are all passionate about making the best products. We deliver products that are well-engineered, manufactured properly, and we ship them fast. We keep our clients informed during every step of the process. We engineer, manufacture, and ship die castings. All of the pieces are to the specifications you provide, and precisely manufactured. Often, we'll make suggestions that save you money and improve upon the manufacturability of your product. You'll get great die castings when you work with us.
You can visit us online today and learn more about our brand. Contact Elimold at any time if you have questions or comments. We look forward to working with you, and we're always here for you!
Types of Die Casting Methods
The two main die casting processes are hot chamber and cold chamber die casting.
Within this die casting application process, molten metal is poured into the cold chamber or cylindrical sleeve by ladle. A hydraulically operated plunger seals the cold chamber port and forces the metal into the die cavity at high pressure. Cold chamber die casting machines are used for aluminum alloys or Zinc alloys with high melting points.
Hot chamber die casting machines are primarily used for zinc alloys, copper, lead, and other low melting point alloys. The injection mechanism of a hot chamber machine is immersed in a molten metal bath of a metal holding furnace. The furnace is attached to the machine by a metal feeding system called the gooseneck.
A New Dimension in Technical Die Casting
Elimold is a custom job shop producing precision aluminum and zinc castings using a high pressure die cast process. All castings are trimmed, machined, and finished according to customer specifications. Through our experienced workforce, Elimold offers engineering services from design concept, prototyping, tooling, and production, through machining and metal finishing to complete assembly.
Elimold full-service capabilities make us your one-stop die casting source. We will serve as a single source of responsibility for everything from initial design assistance to precision machining, metal finishing, and final assembly.
Die Casting Technical Standards
| | |
| --- | --- |
| Dimension | Standards |
| Minimum part weight | 0.017 kg |
| Maximum part weight | 12 kg |
| Minimum part size | ∅ 17 mm × 4 mm |
| Maximum part size | 300 mm × 650 mm |
| Minimum wall thickness | 0.8 mm |
| Maximum wall thickness | 12.7 mm |
| Tolerance class for casting | ISO 8062 ST5 |
| Minimum possible batch | 1000 pcs |
Advantages of Die Casting
Die casting services provide a number of advantages. These include:
The capacity to design and create complex shapes with a high degree of accuracy and reliability.
Cost savings through the bulk production of parts and components from a single design mold.
Combining multiple components without the need for an assembly line.
Reduction of scrap or waste.
Faster production cycle times.
Die casting allows for the mass production of complex parts and components in less time and at a lower cost.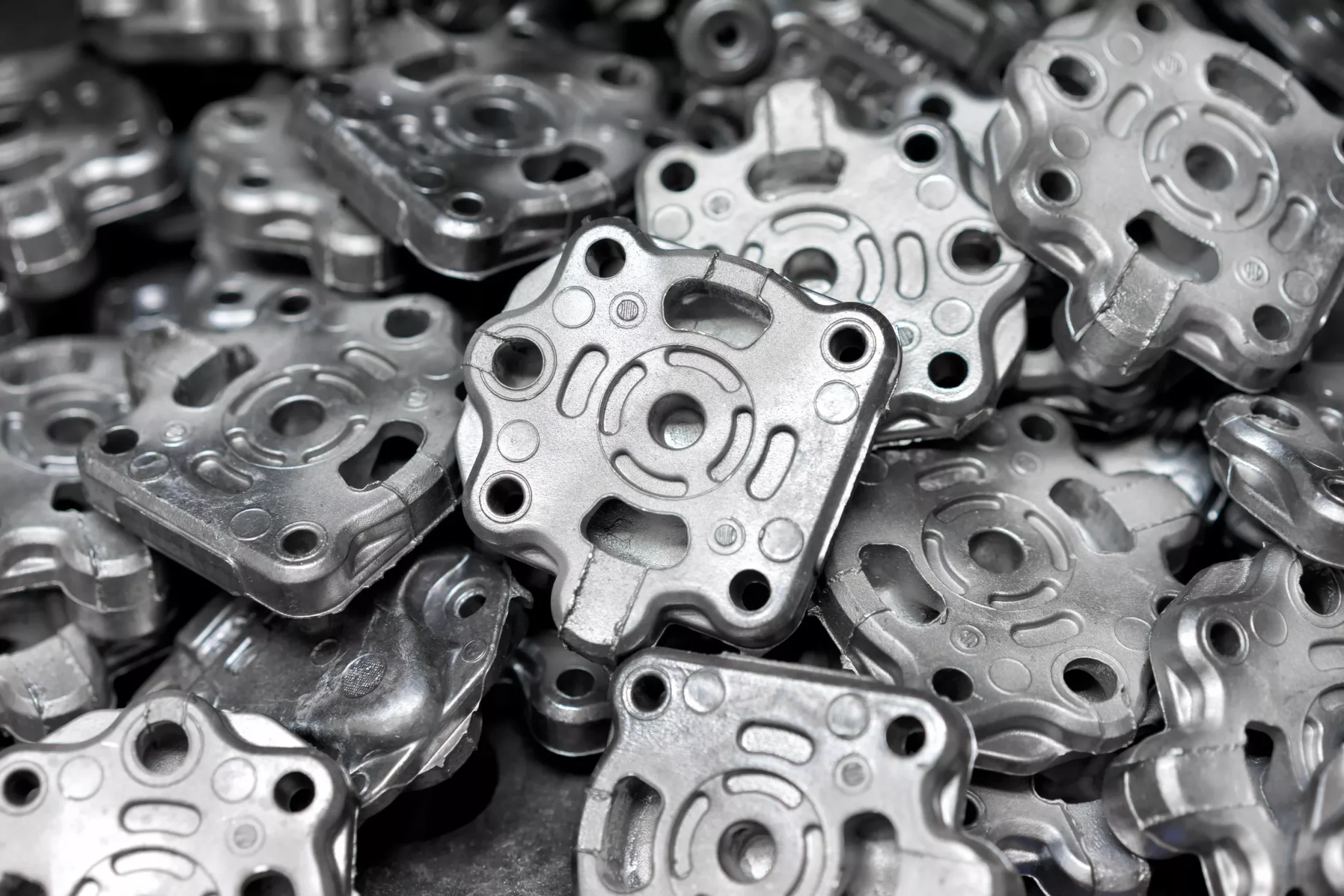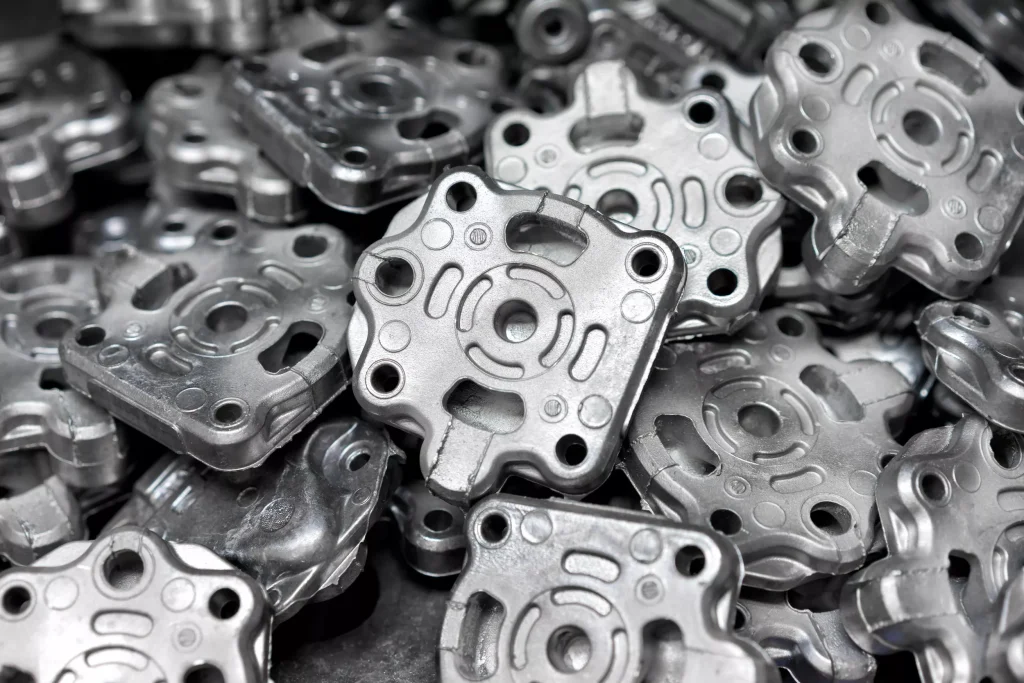 | | | |
| --- | --- | --- |
| Al-Si alloy | Al-Si-Cu alloy | Aluminum magnesium alloy |
| yl102(ADC1、a413.0 etc. | YL112(A380、adc10 etc.) | 302(5180、adc5、adc6 etc.) |
| yl104(adc3、a360) | yl113(3830) | – |
| – | yl117(B390、adc14) | – |
| – | ADC12 | – |
Elimold provides a broad range of die casting services
Elimold offers a complete range of capabilities, including HIgh Pressure Cold Chamber Aluminum Die Casting machines and Hot Chamber Zinc Die Casting machines ranging from 400 to 1,200 Tons. Secondary capabilities include machining, deburring, painting, plating and assembly operations. Elimold also offers expert engineering and technical support to assist in the design and development of your project in addition to competitive pricing, high quality and personal one-on-one support.
CNC | Machining

Machining
Drilling
Tapping
Grinding
Broaching

Equipment List

Cold Chamber: Up to 1,200 Tons
Hot Chamber: Up to 600 Tons

Process Control Equipment

Vacuum Assist Die Casting
Shot Monitoring System
Automatic Metal Ladling
Automatic Part Extraction
Automatic Die Spraying
Machines Computer Controlled
Trim Dies
Tooling and Die Maintenance

Metal Finishing

Vibratory
Tumble Deburring
Anodizing, E-Coating
Engraving
Painting
Polishing
Plating

Secondary Operations

Tumble Deburring
Vibratory Finis
Painting
Plating
Assembly

Inspection Capabilities

Penetrant Inspection
X-Ray Testing
Leak Testing
CMM

Max Capacity
50 lbs.
Typical Products

Die Cast, trimmed, machined, painted, chrome plated, other plated and assembled castings
High precision castings with precision machining

High pressure housings
Cosmetic painted and plated castings

Assembly Packaging

Press-Fit Inserts
Assembly
Special Packaging

Typical Production Runs
1 to 1,000,000+ pieces
Industries Served

Aerospace
Automotive
Agricultural
Electronics
Industrial
Lawn & Garden
Lighting
Medical
Military
Solar
Telecommunications

Applied Software
AutoCad
Solidworks
Preferred Drawing Submission
.dwg, .dwf, .dxf, .pdf, .tif,.iges, .stp
Quality Assurance
ISO 9001 Certified
ITAR Registered
Is die casting right for your product?
The die casting process is the fastest option available for producing exact, non-ferrous metal products. Because this method utilizes reusable molds, it offers high-speed production of parts and has the flexibility to create a wider range of shapes and sizes than other casting methods.
Die casting can be completely automated, and its reusable molds also make it an affordable option. This technique is used to manufacture commercial, consumer, and industrial products. Die casting is ideal for medium-sized parts with more complex structures.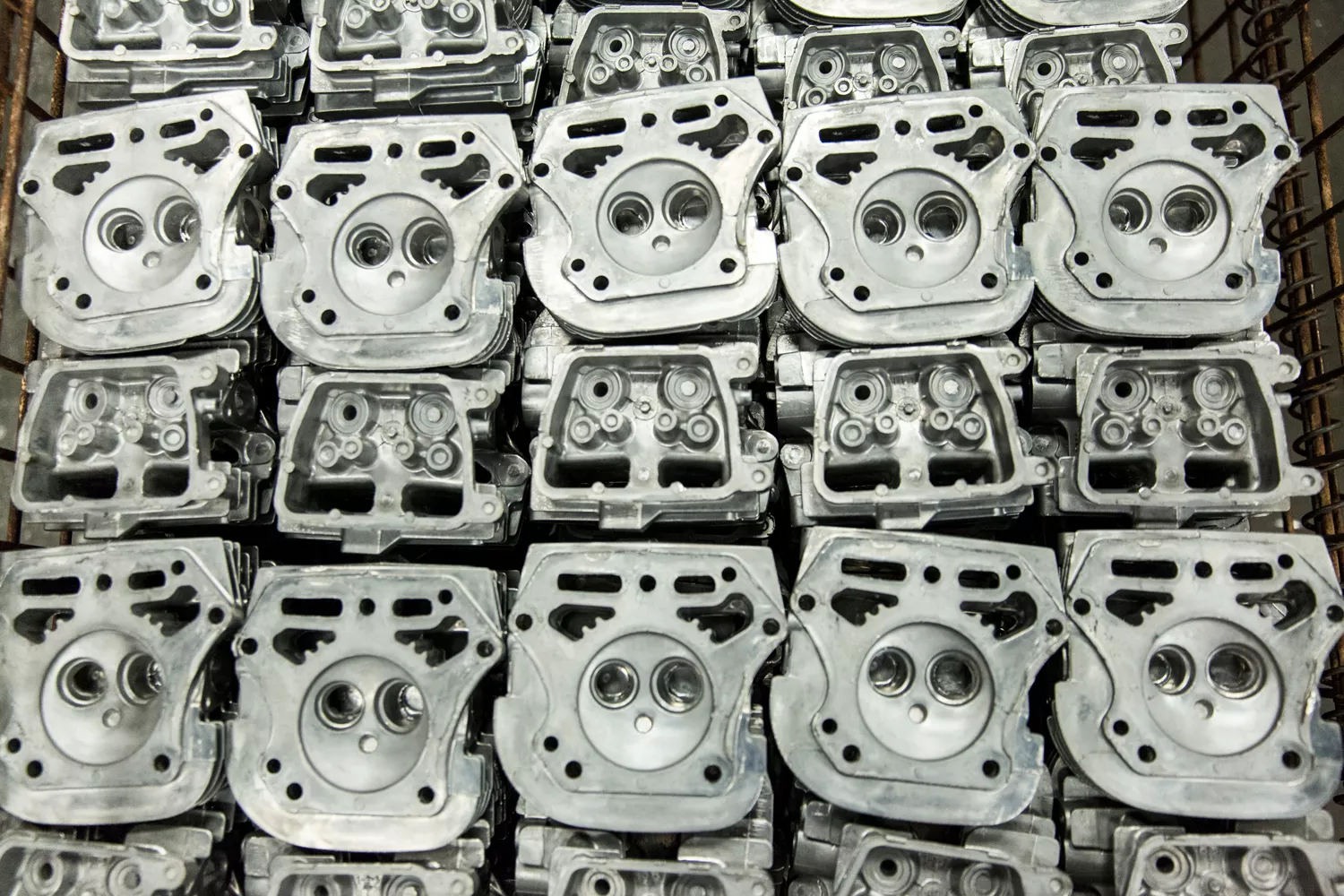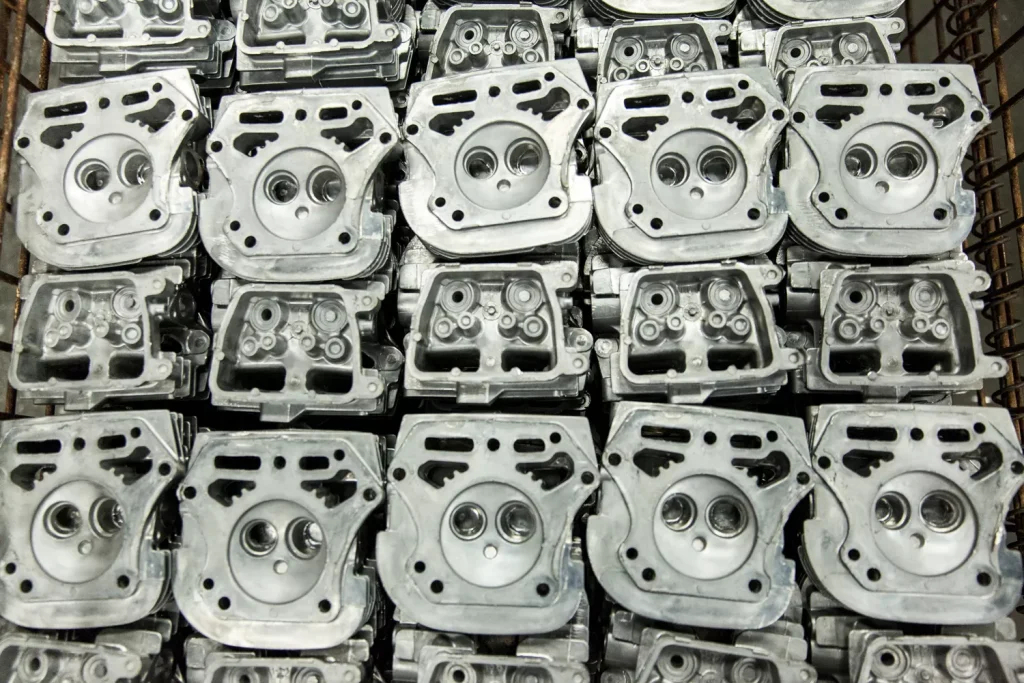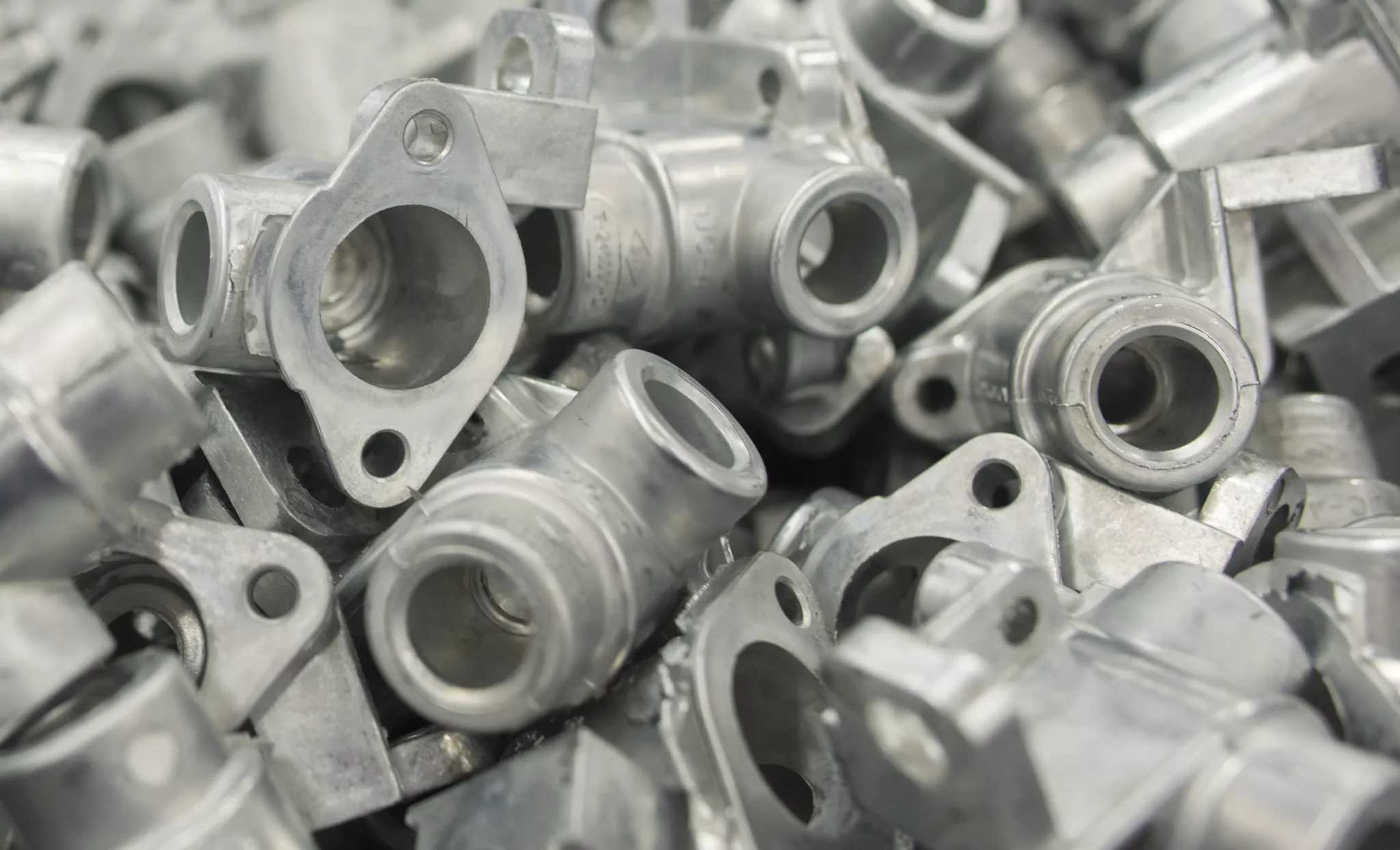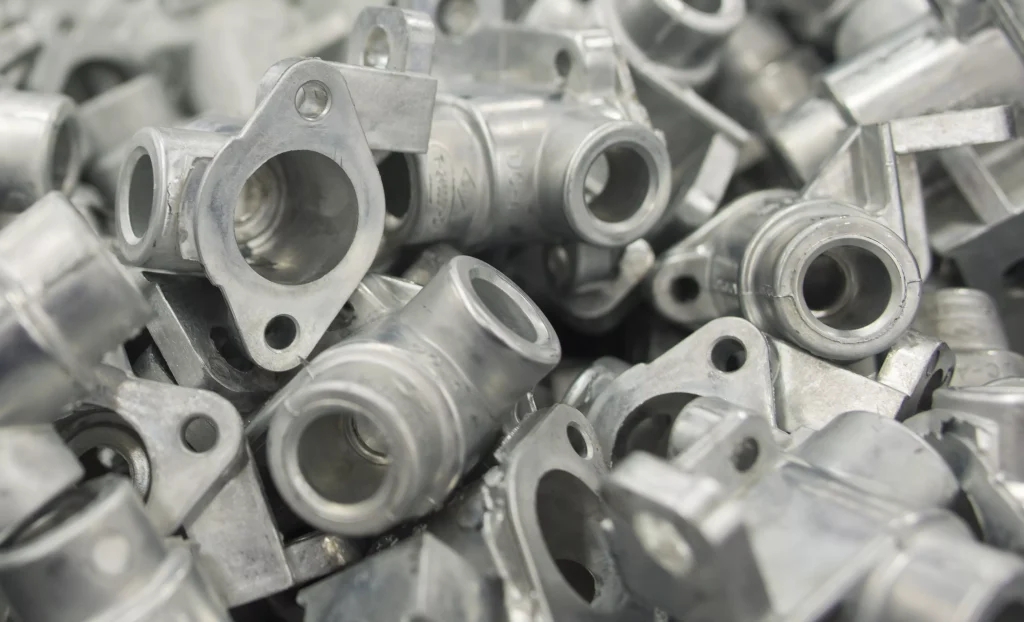 Common Products & Use Cases of Die-casting
Household fixtures
Medical Valves
Locks & Deadbolts
Connector Housing
Car Parts
Gears
Engine Fans
Bezel for Smartwatches
Camera Lens
Water housing
Custom Precision Die Casting Manufacturing and Processing
Elimold is a custom die casting facility located in China. We are dedicated to providing superior quality castings and services at a competitive price.
Elimold services the needs of our customers with high quality die castings. Each customer requirement is satisfied through our commitment to integrity, quality, respect, innovation and teamwork. We continually strive to improve our processes as a means to maintain the highest level of customer satisfaction.