Smart Watch Cover Plastic injection molding Case Study
The smart watch is a design prototype for an interactive wearable watch that connects via an app to a smartphone, allowing the user to send and receive emails, place hands-free phone calls, listen to music and more.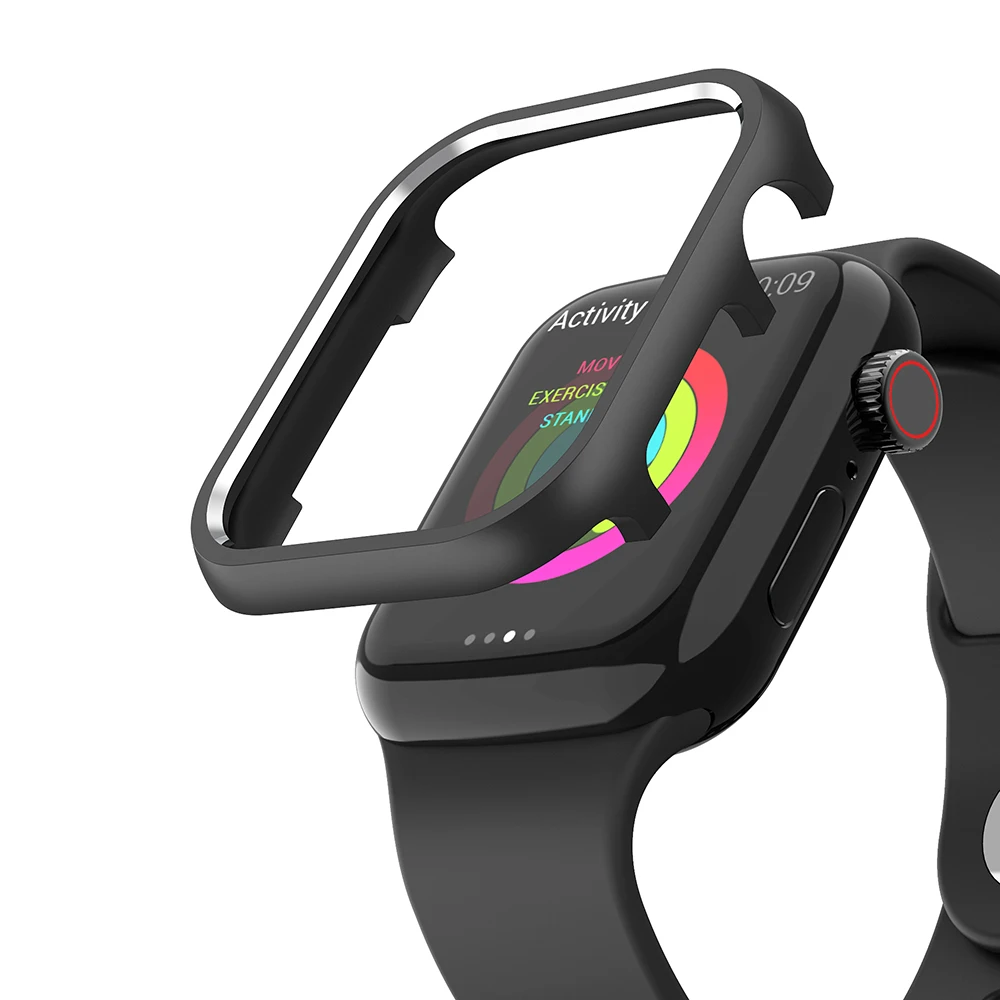 Client is a USA-based consultancy specializing in industrial and consumer product design and development. They love to work with clients who need to go from the initial idea stage to a fully-realized and manufacturable product ready to bring to market.
Client approached them with a great idea for an innovative wearable and interactive watch. But going from a sketch to a product that can be manufactured requires a lot of reverse engineering and detailed analysis. After a thorough design for manufacturing review between Elimold and Client, a finalized 3D CAD file was produced. But the challenge now became, how to make the physical prototype in time for an upcoming trade show where the concept would be launched? Time was of the essence.
The only way to meet our strict deadline was to use our exclusive injection molding service. This joins a single master tool maker with the entire tool build, from start to finish. One craftsman is responsible for optimizing all resources at their disposal to work to their maximum efficiency without interruption. To achieve the fastest results, it's also necessary that the tool design be accepted "as is". No alterations would be allowed once the work began.
The toolmaker needed to make three distinct parts: the top case and two versions of the bottom case (regular and thin).
We decided to build two separate tools, one for the top cover and another double-cavity tool for both versions of the bottom cover.
The mold material was Al-7075. This high-grade aluminum machines fast and well, and is robust enough to inject 10K+ parts if required. Had we been injecting more abrasive plastic resins, we would have opted for a semi-hardened tool steel like NAK80 or P20.
Both mold tools are able to fit into our modular mold base, or Master Unit Die. This is one way that Elimold is able to make tools so quickly, since there's no need to expend energy on creating a custom die to fit into our plastic injection molding machine. The machinist need only concentrate on the core and cavity.
Positive Material Identification
At the same time the tool was being designed, our quality inspection team qualified the 7075 aluminum tooling material. We used an Optical Emission Spectrometer (OES) and an X-Ray Fluorescence gun, both from Oxford Instruments, to ensure exact compliance of all metal materials to our specifications. This degree of testing is unfortunately seldom employed in manufacturing in China, but it should be mandatory worldwide.
Plastic Injection Molding
The mold tools were placed one at a time into our Mold Unit Bases, and then loaded into the plastic injection machine. We used black pre-colored PC/ABS thermoplastic for all molded parts. This material combines the best advantages of both, excellent workability and mechanical performance.
When molding the top cover, the handloaded inserts were ejected from the die with the part still attached. We removed the parts by hand and then reloaded the inserts for the next cycle. This would be too time-consuming an operation for mass production but is acceptable for small batch runs.
The bottom cases were cleanly ejected from their respective cores without requiring additional hand loading.
After molding, all pieces were carefully trimmed of any excess flash, we thoroughly cleaned and inspected them, and they were shipped to the customer in time for their critical show time.
Let's Start A New Project Today