Fused Deposition Modeling FDM 3D Printing Service
Reduce costs and shorten development timelines by 3D printing your parts out of real thermoplastic materials using fused deposition modeling (FDM).
FDM Additive Manufacturing
Fused deposition modeling (FDM) is the most widely used 3D printing process because of its ease of use and ability to run real engineered plastics. FDM, also referred to as Fused Filament Fabrication or FFF, works be extruding materials layer by layer.
FDM is a popular method for additive manufacturing but has its own specific benefits. FDM is more widely known and affordable than HP MJF or Carbon DLS due to the availability and low cost of entry with desktop 3D printers. The Elimold has the capabilities to manufacture 3D printed parts with FDM technology for your projects.
Our industrial FDM machines offer more repeatability for industrial, aerospace and medical prototyping and production. Today, there are hundreds of FDM and FFF 3D printers available in all different sizes, for different materials and applications.
Like all our additive manufacturing machines, FDM runs 24/7 but is easier to operate and post-process which allows for low-cost parts and quick turnarounds in as little as 1-2 days.
FDM Design & Build Guideline
Each 3D printing technology is a little different, here are standard guidelines to consider when choosing FDM as your 3D printing process:
FDM Build Layers

0.007" Build Layers = Best part finish, accuracy, detail, and strength but increases cost and build times (Ultem not available)
0.010" Build Layers = Best balance of finish, accuracy, detail, and strength with cost and build times
0.013" Build Layers = Best for quick low-cost parts but finish, accuracy, detail, and strength are reduced

Minimum Wall Thickness & Features = .71-1.32mm (0.028"-0.052") based on layers
Standard Finish = Level 1 Support Removal Finish
Standard Lead Time = 1-3 days
Tolerances = +/- 0.005" for first inch then +/- 0.002" per inch thereafter
Inserts = Preferred for threads, install in post-processing with heat stake or adhesives
Holes = Drill, Ream, and Tap (Print threads then chase or ream in finishing)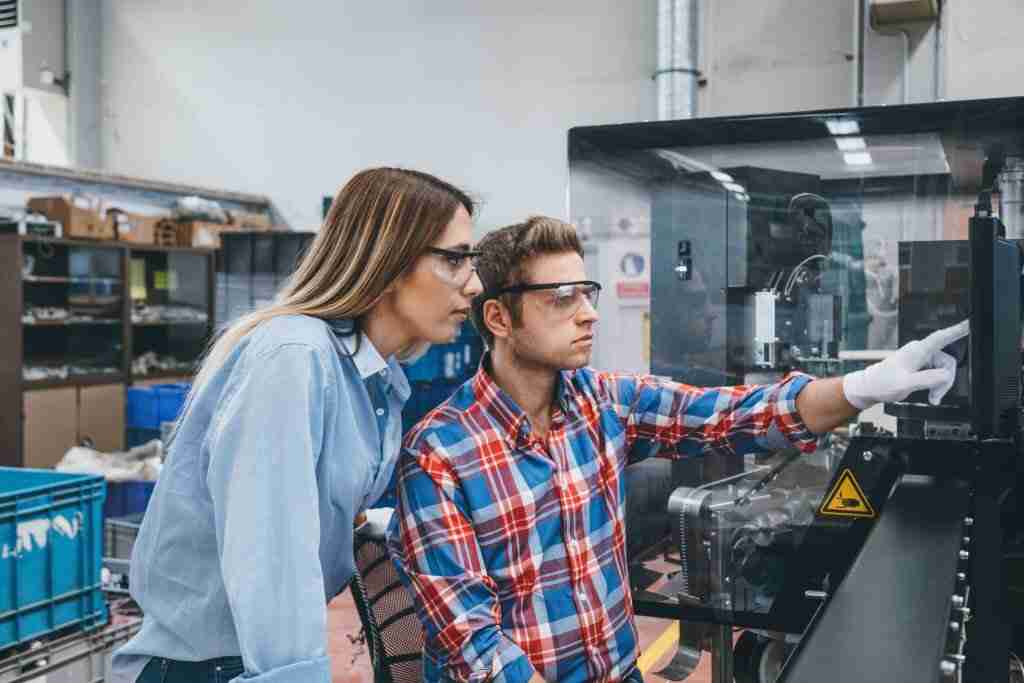 Our FDM manufacturing standards
We manufacture your parts according to strict manufacturing standards. Verification of these requirements is included in our inspection report shipped with every order.
Desktop FDM: A dimensional accuracy of ± 0.5% with a lower limit of ± 0.5 mm (± 0.020″).

Industrial FDM: A dimensional accuracy of ± 0.25% with a lower limit: ± 0.25 mm (± 0.010″).

Consistent surface finish with no bumps or delamination. Marks left by retraction and layer changing are acceptable.

All support material is removed so the supporting surface has a consistent finish.

All parts are printed with 3 outline/perimeter shells or a wall thickness of 1.2 mm.
Part manufactured using fused deposition modeling 3D printing technology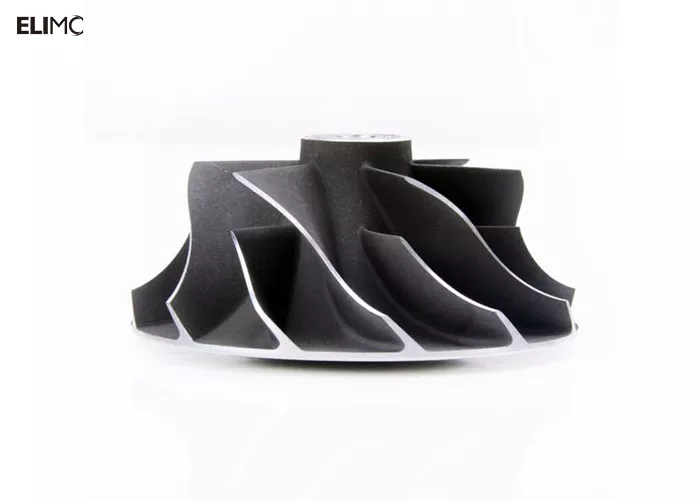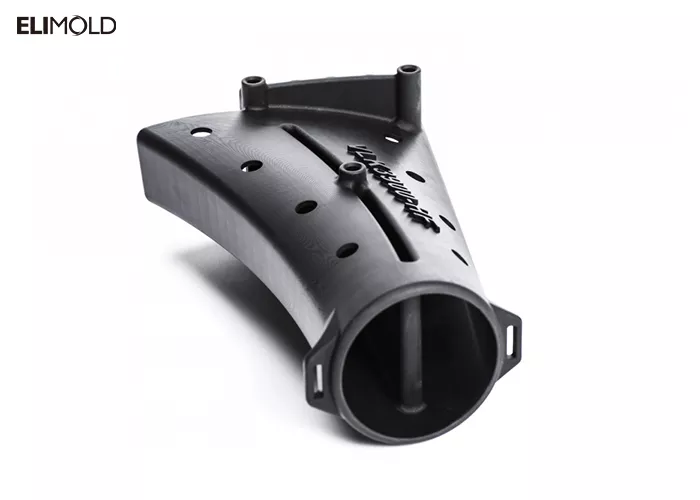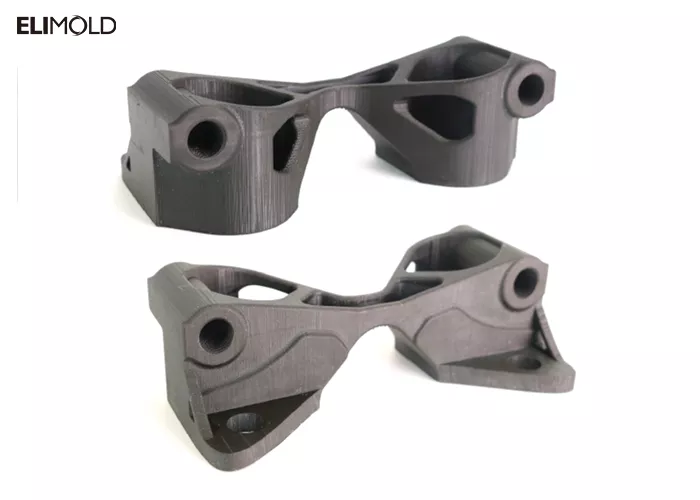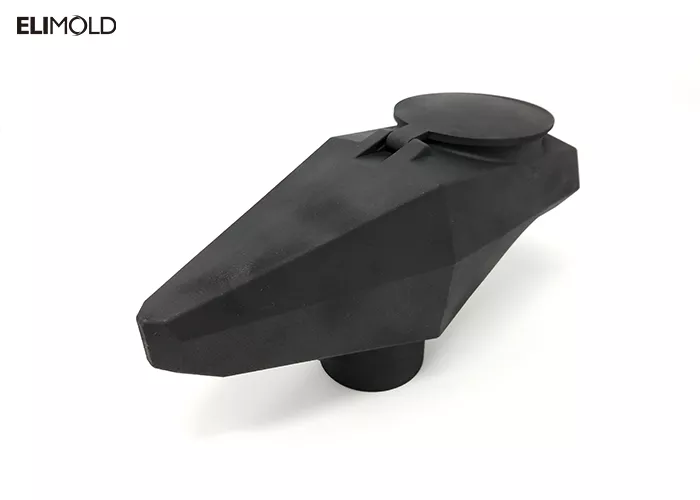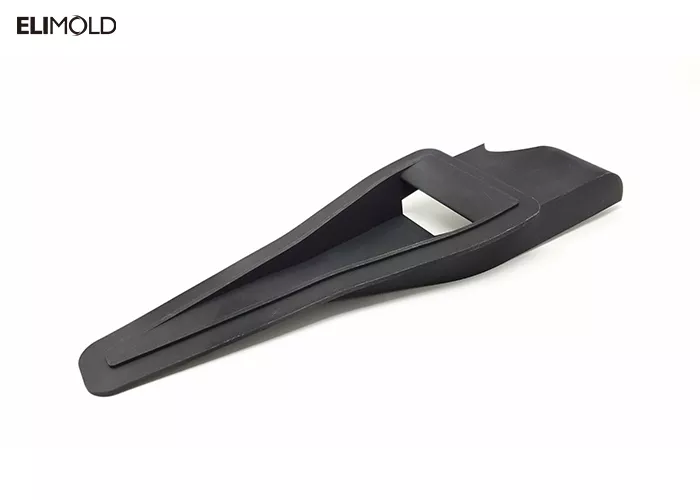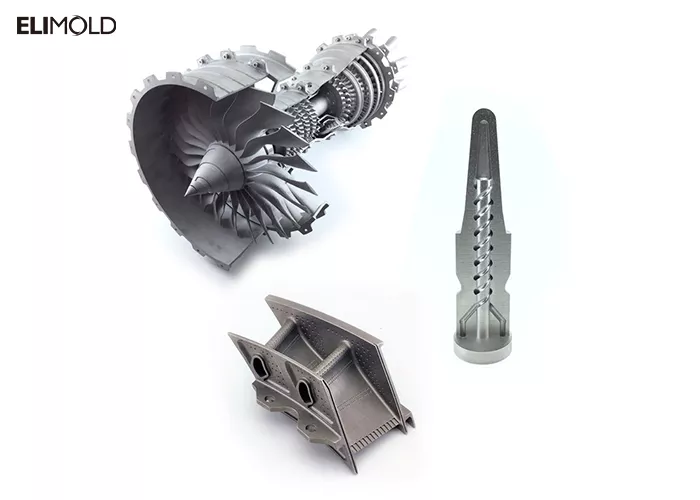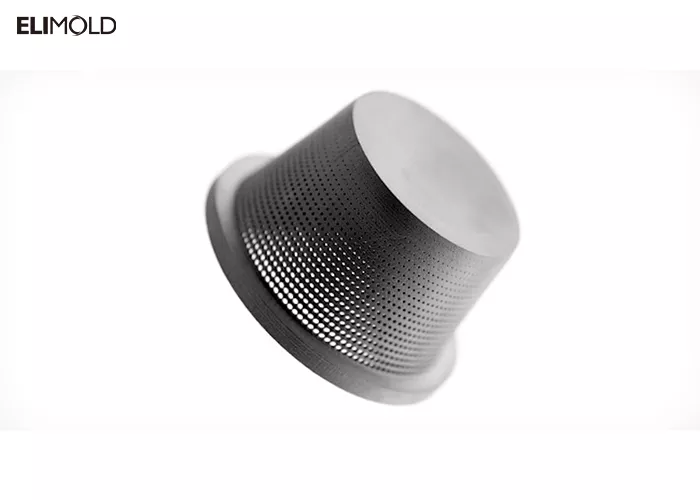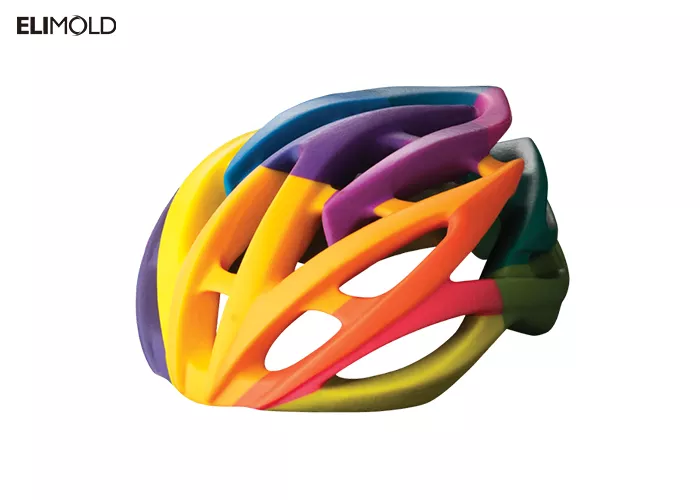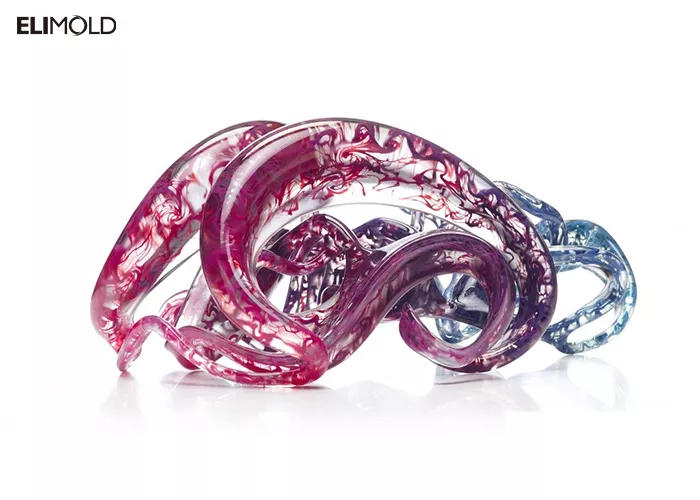 From design to prototype and production, our team of engineers is ready to help bring your idea to life with 3D printing.
Benefits of Fused Deposition Modeling (FDM)
The Materials Available By FDM 3D Printing At Elimold
MATERIALS
DESCRIPTION
TPU 92A (thermoplastic polyurethane elastomer)

Accurate elastomer parts with high elongation
Superior toughness & abrasion resistance
Wide variety of applications including flexible hoses, tubes, air ducts & vibration dampeners

Antero™ 800NA (polyetherketoneketone)

High heat and chemical resistance
Low outgassing and high dimensional stability
Excellent strength, toughness and wear-resistant properties

ULTEM™ 1010 resin (polyetherimide)

Certified food safety and bio-compatibility
Highest heat resistance, chemical resistance, and tensile strength
Outstanding strength and thermal stability

ULTEM™ 9085 resin (polyetherimide)

FST (flame, smoke, toxicity)-certified thermoplastic
High heat and chemical resistance; high flexural strength
Ideal for commercial transportation applications such as airplanes, buses, trains, and boats

FDM Nylon 12™ (polyamide 12)

The toughest nylon in additive manufacturing
Excellent for repetitive snap fits, press fit inserts, and fatigue-resistance applications
Simple, clean process – free of powders

FDM Nylon 12CF™ (polyamide 12CF)

Carbon-filled thermoplastic with excellent structural characteristics
Highest flexural strength
Highest stiffness-to-weight ratio

PC (polycarbonate)

Most widely used industrial thermoplastic with superior mechanical properties, and heat resistance
Accurate, durable and stable for strong parts, patterns for metal bending and composite work
Great for demanding prototyping needs, tooling, and fixtures

PC-ISO™ (polycarbonate – ISO 10993 USP Class VI biocompatible)

Biocompatible (ISO 10993 USP Class VI)1 material
Sterilizable using gamma radiation or ethylene oxide (EtO) sterilization methods
Best fit for applications requiring higher strength and sterilization

PC-ABS (polycarbonate – acrylonitrile butadiene styrene)

Features high dimensional stability and colorless transparency
Certified for five medical approvals including cytotoxicity, genotoxicity, delayed type hypersensitivity, irritation and USP plastic class VI
Ideal for applications requiring prolonged skin contact of more than 30 days and short-term mucosal membrane contact of up to 24 hours

ASA (acrylonitrile styrene acrylate)

Build UV-stable parts with the best aesthetics of any FDM material
Ideal for production parts for outdoor infrastructure and commercial use, outdoor functional prototyping and automotive parts, and accessory prototypes

ABS-ESD7™ (acrylonitrile butadiene styrene – static dissipative)

Static-dissipative with target surface resistance of 104 ohms (typical range 105 – 103 ohms)2
Makes great assembly tools for electronic and static-sensitive products
Widely used for functional prototypes of cases, enclosures, and packaging

ABS-M30™ (acrylonitrile butadiene styrene)

Versatile material good for form, fit & functional applications
Versatile material good for form, fit, and functional applications
Familiar production material for accurate prototyping
0.005 inch (0.127 mm) layer thickness not available for Stratasys F900.

See individual material spec sheets for testing details.

Annealed

Actual surface resistance may range from 109 to 106 ohms, depending upon geometry, build style and finishing techniques.

Available only on the Stratasys F370
Download the FDM Material Specification PDF and consult a Elimold expert for details on different materials.
For additional flexible 3D printing options // TPU 88A for SLS, PolyJet, and Urethane Casting

Order Material Samples // Keychains and Kits
Why do our clients prefer FDM technology?
FDM fused deposition modeling technology is easy to use.
It reduces the production cost associated with 3D printing technology.
The lead times for this manufacturing process are comparatively shorter.
It is easy to deal with complicated cavities and geometries with FDM technology.
There are several high-performance options that need element resistances.
Our professionals can produce on-demand parts.
Why do our clients prefer FDM technology?
| | |
| --- | --- |
| Spray painting | Get painted according to the color pattern provided by the customer (Including matte paint, high-gloss paint, electroplating-imitation paint, varnish, leather paint,etc). |
| Polished | The surface texture is polished in a variety of ways to meet the actual needs of customers. The transparent parts can be polished accordingly to improve transparency and light transmittance. |
| Electroplating | Provide electroplating services, improve the overall strength of the parts, provide metal-like surface texture, and make it have certain metal characteristics. |
| Inlay nut | At the specific bottom hole position that needs to be processed, the internal thread is processed. |
| Glazing assembly | The surface of the part is glazed to better imitate the appearance of handicrafts. Have mature assembly experience to ensure the overall display of the product. |
| Reinforced coating | The unique outer coating processing ability improves the strength of the product structure, reduces external wear, and can better avoid damage caused by normal storage and use. |
| Testing Service | A variety of measuring equipment provides reasonable measure services according to the actual needs of customers. |
Get Your Product to Market
Our integrated approach to design, prototyping, and production allows you to bring your concept to market faster and more cost-effectively than virtually anyone else.