Military And Defense Components
Precision Components Manufactured with Discretion
Elimold took a leading position in the Machining Industry – excelling in very tight tolerance, ultra-high precision components. Today, Elimold holds strong in its position and is frequently chosen by organizations in the Military and Defense Industry as its go-to CNC machine shop. Elimold utilizes the best technology to keep up with the latest advancements in military machinery. We have the capabilities to meet the highest levels of precision and accuracy. All of our employees, vendors and facility visitors are required to sign confidentiality agreements to ensure valuable information stays secure. Our machinists are skilled enough to create the complex components critical to your equipment without the need to know specifics of your top-secret applications.
Reliable products and complete confidentiality are some of the reasons to choose our CNC machine shop. Our skilled technicians have over thirty years of CNC experience ensuring quality, custom-tailored components. In cases where you cannot share information about the specific use or application of parts you need to be machined, we will work off your design and with your people to manufacture components to meet your exact demands and needs. We know our components will be an essential part of key operations, which is why we guarantee accuracy and precision in everything we do.
Precision Military Components Made with Our CNC Lathes
When you need precision parts manufactured for military applications, Elimold uses CNC machining lathes to build components with the tightest tolerances. Our precision machining professionals can manufacture the best military-grade parts with the highest quality materials – from 5-axis milling to micromachining our technologically-advanced lathes create the most intricate military components at the most affordable cost.
Our machining experts work with the most lightweight and versatile materials, and our CNC experts fabricate military components with the most precise accuracy. CNC lathes are specially made to manufacture the smallest components with precision and ease, meaning your military-grade parts are made to your exact specifications.
Some of the components manufactured with our CNC lathes include:
Screws
Spacers
Artillery Components
Fighter Aircraft Components
Missile Components
When you need military-grade parts made with the tightest tolerances, Elimold is the way to go. Give us a contact today to get more information on our CNC machining services.
Elaborate CNC machining parts
Our reliable CNC machine shop ensures that customer parts are manufactured with the highest level of quality, accuracy and precision so that customers are 100% satisfied with the work we do for them. Our expert CNC technicians meet their every need with our professional machining services, and we can help your company with anything you need. Whether you need 5-axis milling or CNC machining, Elimold can help.
5-Axis Milling for Unmatched Military Part Accuracy and Precision
Elimold offers 5-axis milling for detailed components, micromachining to any dimensional accuracy, deburring to ensure flawless application, and more. After partnering with our ultra-precision machine shop for your complex component needs, you'll partner with Elimold to provide any and all CNC services you need in the future.
We have the ability to manufacture custom components from a variety of materials, including:
Stainless steel
Inconel
High Purity Aluminum
Superconducting Ultra High Purity Copper
Kovar
Invar
titanium
Whatever application you have in mind, our expert mechanics will develop a unique solution.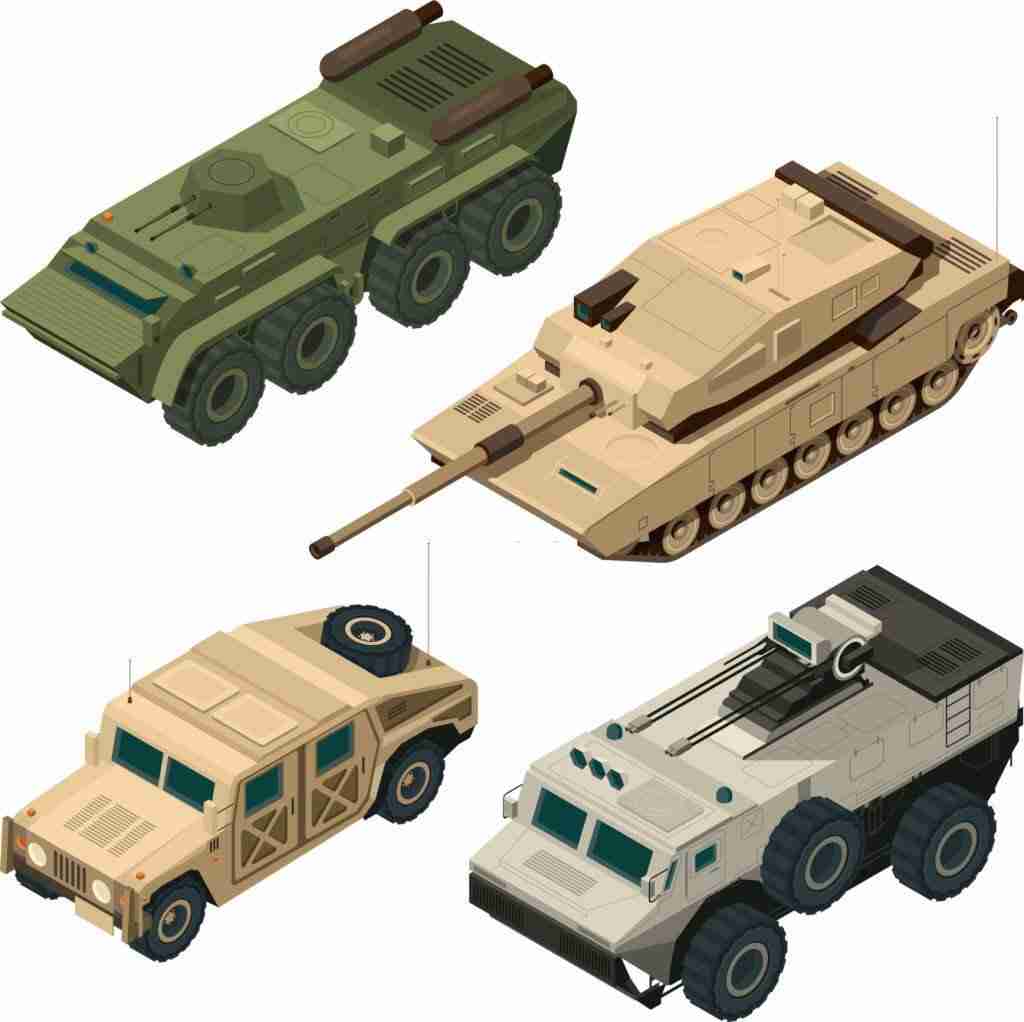 Components We Build for the Military/Defense Industries
| | | | | |
| --- | --- | --- | --- | --- |
| Part | Application | Machining Process Used | Material | Specific Feature |
| Load Sleeve | Cable Clamp | 5 Axis Profile Milling | Custom 455 Cond H1000 | Saddle Shaped Internal Profile |
| Pawl | Carriage Lock | 4-Axis Milling | SAE 8620 Alloy Steel | Milling Convoluted Profile |
| Blade, Cutter | Cutting Safety Cable | 5-Axis Milling | 17-4Ph Hardened | Keen Damage-Free Cutting Edge |
| Pivot Ball | Military Aircraft | Turning and Spot Welding | 316 Stainless Steel | Welding Carbide Ball to Stainless Steel Stem |
| Paddle | Actuator Arm | 4-Axis Machining | 6061-T6511 Aluminum | Milling 0.020″ Thick Webs with 0.002″ Flatness |
| Pawl, Leg Lock | Antenna Base | Conventional Milling | 17-4 Ph Cond H900 | Milling Fine Pitched Gripper Teeth |
| Shell Receptacle, 100 Pin | Connector High Temp | 3-Axis Milling | Kovar IAW AMS -I-25011 Class 1 | (100) 0.0445″ Diameter Thru Holes |
| Plenum Base | Fuel Flow | Wire EDM | 6LA-4v Titanium per AMS 4928 | Machine 0.010″ Thick Tube Wall |
| Actuator, Arm | Night Vision Goggles | EDM Wire | 17-4PH Stainless Steel Cond A | 20 Tooth Ratchet Profile |
| Cutter | Parachute Wire Cutter | 3-Axis Milling | Hardened O1 Tool Steel | Maintaining 0.010″ Cutting Edge in V-Groove |
| Read Head | Signal Encoder | 5-Axis Milling and Grinding | 416 Stainless Steel Cond A | Precision Grinding of Flat Surfaces |
| Release Clip | Weapon System Pivot Assembly | 3-Axis Gang Milling | 17-4 ph Casting | Production Run Milling |
Ready to Get Your Project Started?