We are someone you can trust. Our ISO 9001 certified CNC turning service can machine parts to precise tolerances up to ±0.005", standard tolerances are ISO 2768-m for metals and ISO 2768-c for plastics. We provide design advice and transition to production services to help you downsize your part designs and actual products.Our dedicated engineering team is ready to help you with rapid prototyping and low-volume machined parts.Contact us today to experience the CNC turning difference.
Over 10+ years machining experience
Capable to meet custom-made demand
Tight tolerances and finishing are possible
Consistency in quality and craftsmanship
Strong engineering knowledge in different market segments.
Non-destructive test and dimension inspection
Competitive pricing
On-time delivery
Online CNC Turning Services in China
CNC Turning manufacturing includes internal and external cylindrical surface machining, end surface turning machining, drilling machining, threading machining, complex shape and profile machining, and complex contour rotary surface, etc. Drills, reamers, taps, threading dies, knurling and CD texture tools can also be used on the CNC lathe for corresponding processing. It is the most widely used type of machine tool in mechanical manufacturing and repair factories.
Elimold is honored to provide high precision CNC turning services in our world-class factory. Our precision CNC turning service has unparalleled quality and accuracy, and is well-known and respected throughout the industry. We can ensure that every part produced can meet your requirements and even exceed your expectations. We have been working to improve our process by adding new advanced equipment and technology. With 10 years of CNC turning experience, our reputation for quality is constantly improving.
Advantages of Our CNC Turning Services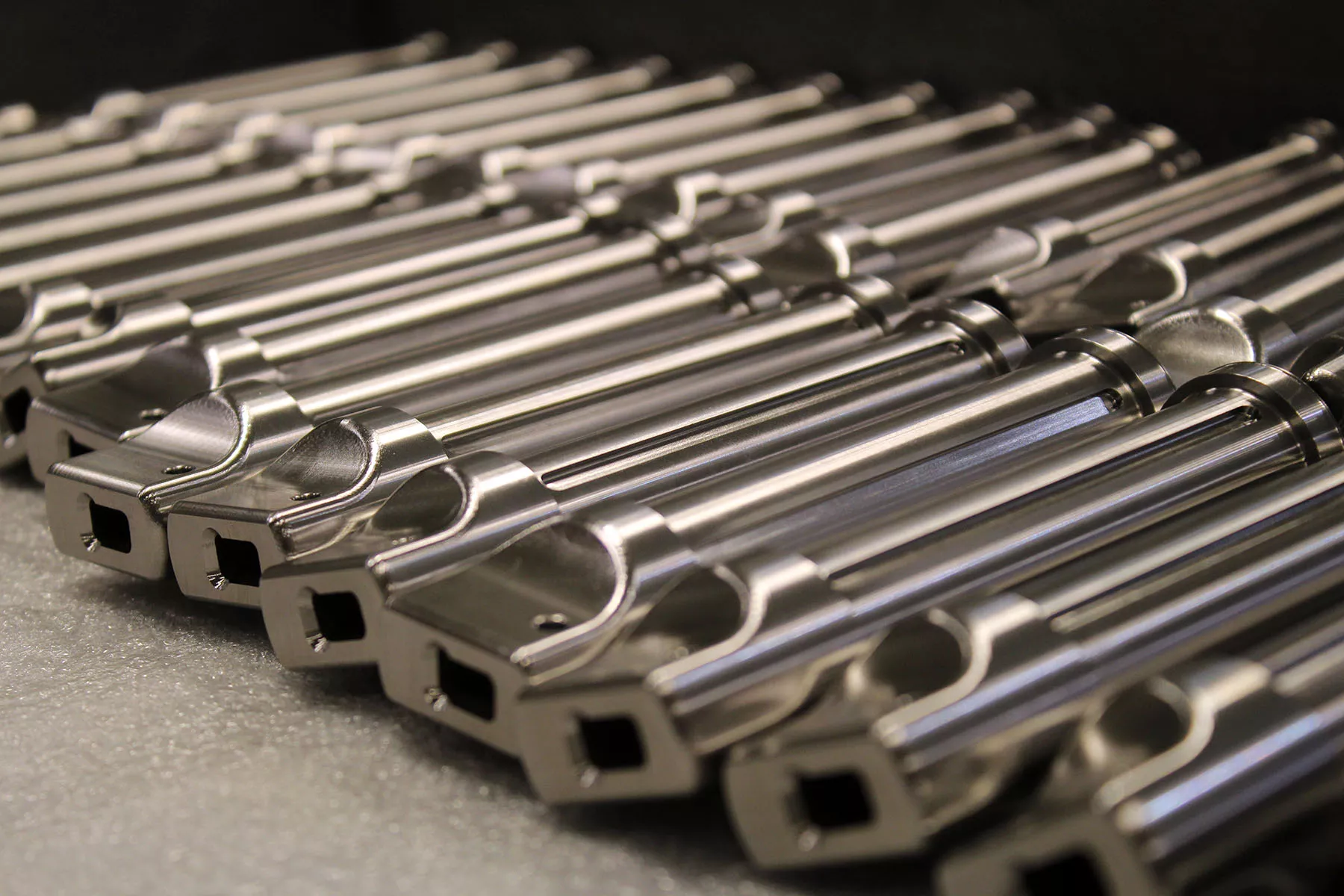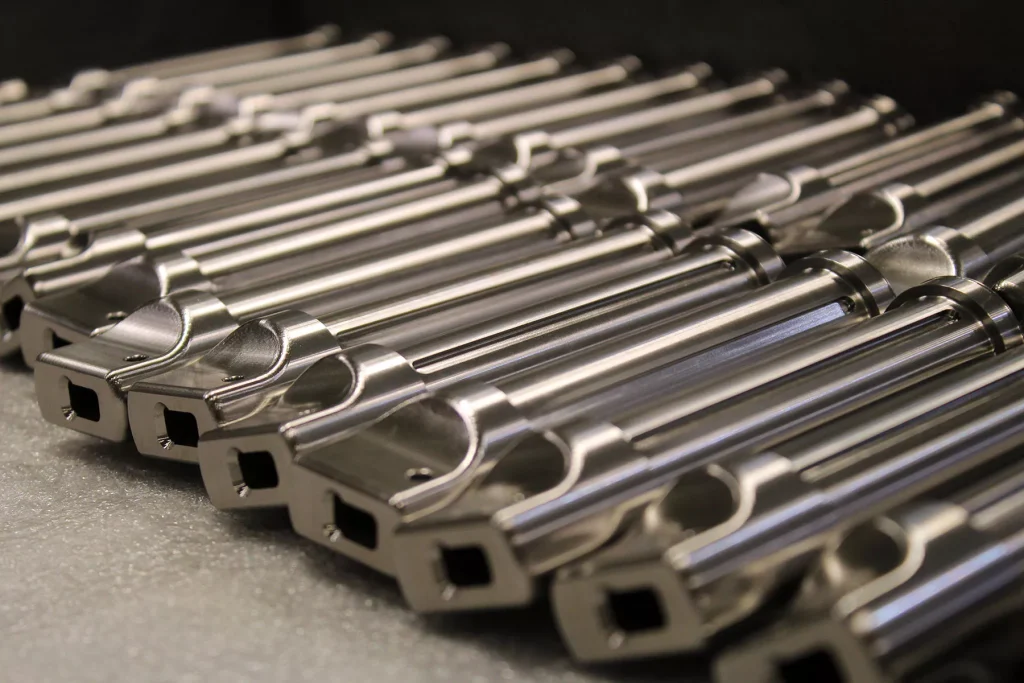 High efficiency. We can produce 1-1000 CNC milling and turning parts as fast as one day with our equipment.
Excellent Precision. Based on customer demands, Jun Ying will provide precise and accurate measurement and production for each product.
Exact Specifications. Automatic CNC milling-turning center will perform the designed motions to get required parts with exact sizes, shapes and other parameters.
Competitive Prices. With advanced CNC machining services and increased productivity, we can bring you the most cost-effective and affordable custom solutions.
Quality Guaranteed. Carefully picked raw materials and strict quality control system throughout the whole project, ISO9001:2015 certification Etc.
Fast Delivery. Average 7 days turnaround time and 99.80 on-time delivery rate.
Maximum capabilities for CNC turning
| Part size limitations | Metric units | Imperial units |
| --- | --- | --- |
| Maximum part diameter | 431 mm | 17 in |
| Maximum part length | 990 mm | 39 in |
| Maximum swing over the carriage | 350 mm | 13.7 in |
Efficient CNC Turning Capabilities
We have integrated our CNC turning and machining department with our CMM and quality assurance department. We utilize Zeiss CMMs (coordinate measuring machines) for in-process and final production checks to guarantee the accuracy and quality of finished parts.
Design for Manufacturing (DFM)
We offer DFM services to help make part production faster, easier, and less expensive. Our engineering team will work with you, as needed, to optimize your designs for better manufacturability, without altering the fit, form, or function of your turned parts.
We design, build, and service all tooling for our CNC turning projects in-house. We monitor every step of the process to ensure the precision and quality of your finished parts. All tooling is custom built to each project, and we will service and maintain your tooling for the life of your program, whether you need ten thousand or ten million parts per year.
Elimold offers additional services in-house to save you time and money on your project, shorten your supply chain, and decrease the possibility of hiccups or oversight.
CNC Turning Project With Elimold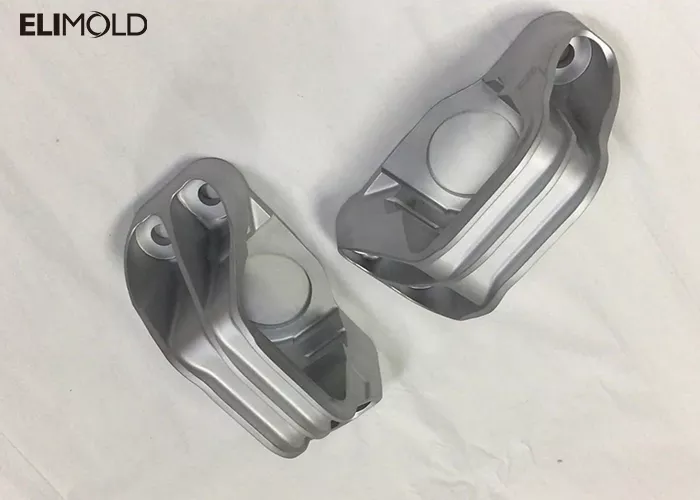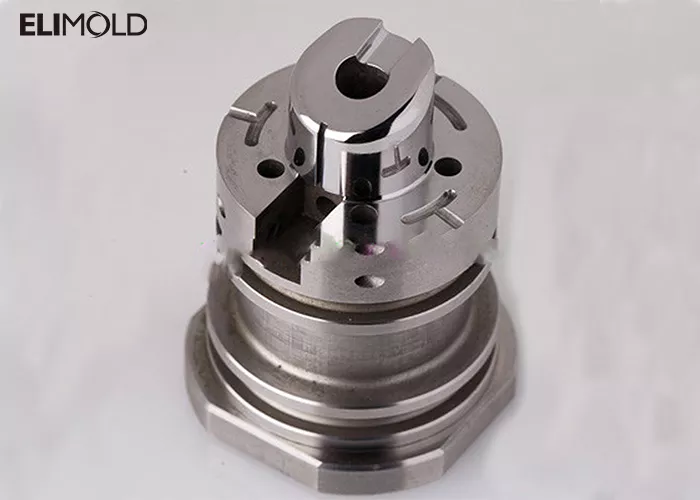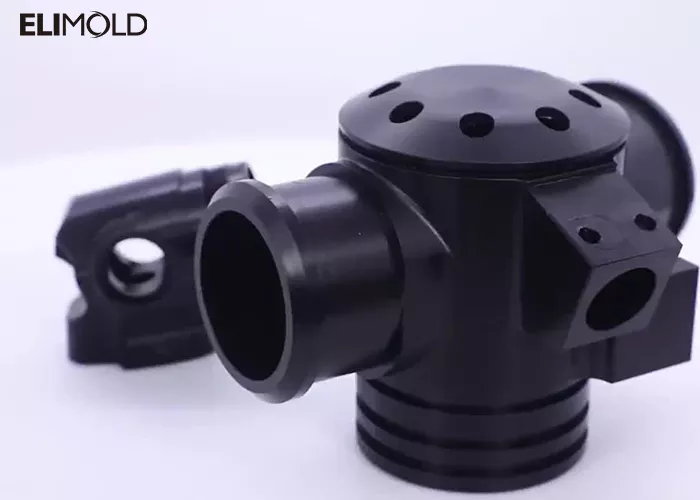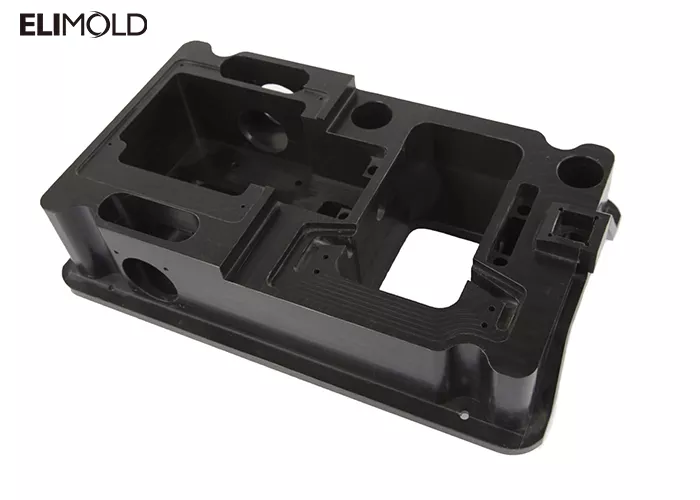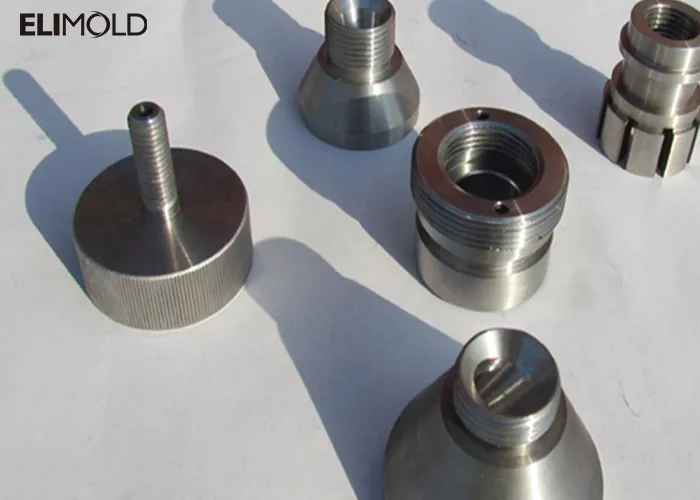 Best CNC Turning in China | Lathe Machine & CNC Turning Center
CNC turning services in China. As a leading contract manufacturer of precision-machined products across the China, the turning services at Elimold deliver not just faster parts, but more accurate and impeccable results every time.
With 10000+ of square feet to house CNC turning centers, lathes, and the most cutting-edge CNC machining technologies, we have the capacity to turn out thousands of identical components in a short amount of time, even with the most demanding specifications. Our quality management system allows us to complete every project—from prototyping all the way to shipping—in the most efficient way possible.
Let us handle your short, medium, and long-run productions as well as all of your other manufacturing needs! To talk about your CNC turning in China, project in more detail or to learn more about partnering with Elimold, please contact us or send email [email protected].
Elimold Extensive Turning Capabilities
Machining Processes
Parting/Cutting
Facing
Turning:

Contour Turning
Form Turning
Taper Turning
Straight Turning
Threading

External
Internal
Internal Forming

Knurling
Boring
Gear Hobbing
Broaching
Drilling
Counterboring
Countersinking
Pocketing
Profiling
Reaming
Tapping
Thread Milling

Tolerances
Straightness : ± 0.0002
Concentricity: ± 0.0002
Diameter (outer/inner): ± 0.0002 in
Length: ± 0.0002 in
Part Diameter
Min
1/2 in
Max
20 in
Part Length
Min
1/8 in
Max
24 in
Equipment

Lathe

Engine
Turret

CNC
Tracer
Fixturing

Three-jaw chuck
Four-jaw chuck

In-House Fixturing & Tooling
Equipment Capabilities

CNC Control Capabilities
Large Swing Lathe
CAD Design Services

CAM Programming Services
Reverse Engineering

Machinery Axis
2
 
Secondary Services Offered

Assembly
Drilling
Deep hole Drilling
Tapping
Bending
Threading
Broaching
Counter Sinking
Pressing

Milling
Reaming
Plating
Passivating
Etch and Chromating
Heat Treating
Centerless Grinding
Anodizing

Advantages of Turning

Tight tolerances
Short lead times

Materials compatible
Materials (Metals)

Alloy Steels
Aluminum
Beryllium
Brass
Bronze Alloys
Carbide
Carbon Steel
Cobalt
Copper
Iron

Lead
Magnesium
Molybdenum
Nickel
Palladium
Stainless Steel
Stellite (Hardfacing)
Tin
Tungsten
Zinc

Materials (Exotic & Precious Metals)

Inconel
Invar
Iridium
Kovars
Molybdenum

Monel
Niobium
Palladium
Tantalum

Materials (Plastic Polymers)

ABS (Acrylonitrile Butadiene Styrene)
Acetyl
Acrylic
Delrin
Fiberglass Reinforced Plastics
Nylon
Phenolic
Polyamide-Imide

Polycarbonate
Polyetheretherketone (PEEK)
Polyetherimide
Polypropylene
Polystyrene
PVC (Polyvinyl Chloride
PTFE

Production Volume

Min
1 unit
Specialty Production Shop
Prototype
Low Volume
Small Run

Max
3,000 units
High Volume
Large Run
Long Run
Large Scale Production Volume Run

Lead Times Available

Quoted on job by job basis
Emergency services available

Rush Services Available
Intended Application

Machine components
Engine components
Turbine components
Hydraulic components
Turbomachinery components
Construction equipment
Shafts
Forgings
Jewelry
Valves

Pins
Thread rod
Fasteners
Spindles
Sockets
Bushings
Spacers
Fittings
Standoffs

Industry Focus

Aerospace
Agricultural
Architectural
Auto/Truck/Transportation
Chemical
Dental
Electronic
Food

Machine Tool
Marine
Medical
Military
Oil Field
Optical
Packaging/Converting
Pharmaceutical

Industry Standards

AS9100:2009
Aerospace Industry Standard
ISO 9001:2008

International Organization for Standardization
File Formats

AutoCAD (DWG,DWZ)
BMP
Bit Mapped Graphics
Catia (CATDrawing,CATPart)
DXF
Drawing Interchange Format, or Drawing Exchange Format
GIF
Graphics Interchange Format
IGES
Initial Graphics Exchange Specification, ANSI file format.

Inventor (IDW, IPT)
JPG or JEPG
Joint Photographic Experts Group
MasterCam (MDX, MC8, MC9, SET)
PDF
Portable Document Format
Pro-E or Pro/Engineer (DRW,PRT,XPR)
SolidEdge (DFT)
SolidWorks (SLDPRT,SLDDRW,SLDDRT)
STEP
Standard for the Exchange of Product Model Data
CNC Turning for Industrial Applications
Manufacturers producing complex, critical, and precision products rely on CNC Turning capabilities to deliver the parts needed at the highest quality, greatest speed, and best comparable price.
Working with experienced and certified CNC machine shops provides a wide range of manufacturers, in a variety of industries, with the high-quality components required.
Design Guidelines for CNC Turning
Our basic guidelines for CNC turning include important design considerations to help improve part manufacturability, enhance cosmetic appearance, and reduce overall production time.
US
Metric
Maximum Dimensions
Diameter
3.95 in.
100.33mm
Length
9 in.
228.6mm
Minimum Dimensions
Diameter
0.16 in.
4.07mm
Length
0.05 in.
1.27mm
Wall Thickness
0.020 in.
0.51mm
Angle
30°
30°
Tolerances
+/- 0.005 in.
+/- 0.13mm
Additional Notes on CNC Turning Guidelines
Small features may be allowed, but the diameter in any region should not be less than 0.030 in. (0.76mm). 
Sharp conical points are allowed; angles should be greater than 30 degrees. Walls thinner than 0.020 in. (0.5mm) typically do not survive the machining process.
As the turning process applies pressure to the material, weak shapes that may flex can be difficult to machine, such as long thin structures.
Turning generates a cut surface with fine helical feed marks resulting from the rotation of the part and movement of the cutter – consider specifying a desired surface roughness.
Bored holes become difficult when the ratio of the depth to diameter is high.
CNC turning is the only industrial process to choose when making production volumes of concentric shapes or threaded features. And, because of the rigid construction of these machines there is little vibration, which means CNC turning can offer high levels of dimensional accuracy with excellent surface finishes.
Combine with our other processes, such as CNC machining, EDM, low- volume production, prototype models, and surface treatments etc., to save costs for you while ensuring quality and service.
Need A Reliable Manufacturer You Can Count On For High Quality Parts Again & Again?
Have a prototype that needs perfecting? Looking for higher quality returns on your production parts? We Can Help Your Concepts Through To Completion. Our CNC Machining services have the capacity, capabilities, and resources to provide turn-key solutions that will help you achieve your goals.
Types of CNC Turning Processes
There are many types of CNC turning operations for CNC services that can be performed on a live tooling lathe in a CNC turning factory, including Hard turning, Parting, Facing, Boring, Reaming, Taper turning, Drilling, Knurling, Threading, Grooving, etc., comes in varying tools, cost and set-up time.
1. Tapered turning: produce a cylindrical part of which diameter decrease from one end to another.
2. Hard turning: suited for materials with a Rockwell C hardness greater than 45, typically performed after heat treatment.
3. Spherical generation: create a spherical finished surface, turning around a fixed rotary axis.
4. Facing: a turning operation in which the workpiece is machined to its center.
5. Parting: create deep grooves that remove a completed or part-complete component from its parent stock.
6. Grooving: similar to parting, but only cut to a specific depth from outside or inside the workpiece.
7. Drilling: remove materials to drill holes inside a workpiece with drill bits held stationary in the tail stock or tool turret of the lathe. Boring: enlarge or smooth an existing hole.
8. Knurling: cut a serrated pattern onto the surface of the workpiece with a knurling tool to change or enhance the visual effect or hand grip.
9. Reaming: remove a small volume of materials from a drilled hole for highly accurate diameters.
10. Threading: turn standard and non-standard screw threads, which generally means single-point threading.
11. Polygonal turning: non-circular forms of machining operation without interrupting the rotation of the raw material.
Our standard surface finishes
Here is a list of standard surface finishes. For custom surface finishes such as electroplating or polishing, please contact [email protected].
As-Milled
The finish option with the quickest turnaround. Parts are left with visible tool marks and potentially sharp edges and burrs, which can be removed upon request. Surface finish is comparable to 125 uin Ra finish.
Bead Blast
Abrasive blasting, more commonly known as sandblasting, is the operation of forcibly propelling a stream of abrasive material against a surface under high pressure to smooth a rough surface, roughen a smooth surface, shape a surface or remove surface contaminants.
Grit: #120
Color: Uniform matte of raw material color
Anodized (Type II Or Type III)
Type II creates a corrosion-resistant finish. Parts can be anodized in different colors—clear, black, red, and gold are most common—and is usually associated with aluminum. Type III is thicker and creates a wear-resistant layer in addition to the corrosion resistance seen with Type II.
Grit: #120
Color:r Uniform matte of raw material color
Bead Blasting + Anodizing color or clear (type II)
Type II anodizing is mainly used to produce parts with a uniform, aesthetically pleasing surface and provides good corrosion and limited wear resistance. Parts are bead blasted to #120 grit prior to anodizing.
Thickness: 8 – 12 μm (clear), 4 – 8 μm (color)
Color: Black, clear or any RAL code or Pantone number
Powder Coat
This is a process where powdered paint is sprayed onto a part which is then baked in an oven. This creates a strong, wear- and corrosion-resistant layer that is more durable than standard painting methods. A wide variety of colors are available to create the desired aesthetic.
Thickness: 18 – 72μm
Color: Black or any RAL code or Pantone number.
Electropolished
Electropolishing is an electrochemical process used to polish, passivate and deburr metal parts. It is useful to reduce surface roughness.
Color: Natural metal color.
Brushed
Brushed or dull polished metal is metal with a unidirectional satin finish. It is produced by polishing the metal with a 120–180 grit belt or wheel then softening with an 80–120 grit greaseless compound or a medium non-woven abrasive belt or pad. Commonly brushed metals include stainless steel, aluminium and nickel.
Surface roughness: 0.8 – 1.5 μm
Grit: #80-120
Custom
Don't see the finish you need? Submit an RFQ and we'll look into a finishing process for you.
Get An Accurate Quote For Your Next Projects
Working with Elimold can help you overcome production set backs by providing support, quality, and timely delivery of CNC machined parts. Our dependable performance and quality are top notch. We have a 99.7% on time delivery record to prove it. Avoid the pricey commission fees from middlemen and hire us for all your precision CNC machining & parts needs.
As an industry leader in machining, turning, and milling services, our team knows what our clients require for long-term and sustainable success. We can choose the best machining service to meet your production targets on time and within budget.