Elimold extrusion service offers high quality, cost effective extrusion parts. With our professional and experienced engineering team and advanced machines, we not only make excellent tools but we also offer complex extruded parts as a manufacturer of metal and plastic extrusions. You can be rest assured because we exercise strict quality control through the whole manufacturing process guided by high quality standards of metal and plastic extrusion technology. Regular testing and verifying at various stages of manufacturing ensure us deliver an extraordinary quality product every time.
Elimold is committed to providing quality custom extruded profiles in a variety of alloys to those with the vision to see the potential of these materials.
Elimold is proud to offer a range of metal extrusion and plastic extrusion services, serving the needs of various industries and applications. Many of our extrusions are nested, mated, or sliding-fit sets that require careful attention to tolerances and finish quality; our expert team has years of experience handling complex jobs and can easily meet even the most unusual extrusion needs.
We can handle all types of project requirements — including thin wall, complex shape, heat sink, small cross-section, co-extrusion, ram extrusion, reverse extrusion, tri-extrusion, and ultra-precision solutions — and complement these offerings with secondary operations such as punching.
Our engineers will use their expertise, in manufacturing and materials, to recommend the ideal material from both performance and a cost standpoint. We offer precise tolerances, consistency of product, reliable service and a reputation for problem-solving, all supported by extensive research and experience.
To save 10-20% over your current supplier, send us your extrusion samples or drawings.
Extrusion is the process by which long straight metal parts can be produced. The cross-sections that can be produced vary from solid round, rectangular, to L shapes, T shapes. Tubes and many other different types. Extrusion is done by squeezing metal in a closed cavity through a tool, known as a die using either a mechanical or hydraulic press.
Extrusion produces compressive and shear forces in the stock. No tensile is produced, which makes high deformation possible without tearing the metal. The cavity in which the raw material is contained is lined with a wear resistant material. This can withstand the high radial loads that are created when the material is pushed the die.
Extrusions, often minimize the need for secondary machining, but are not of the same dimensional accuracy or surface finish as machined parts. Surface finish for steel is 3um; (125 uin), and Aluminum and Magnesium is 0.8 um (30 uin). However, this process can produce a wide variety of cross-sections that are hard to produce cost-effectively using
other methods. Minimum thickness of steel is about 3 mm (0.120 in), whereas Aluminum and Magnesium is about 1mm (0.040 in). Minimum cross sections are 250 mm2 (0.4 in2) for steel and less than that for Aluminum and Magnesium. Minimum corner and fillet radii are 0.4 mm (0.015 in) for Aluminum and Magnesium, and for steel, the minimum corner radius is 0.8mm(0.030 in) and 4 mm (0.120 in) fillet
Types of extrusion processes
There are four significant types of extrusion processes that are used to produce objects of different quality. At Elimold, our expert team covers all operations to deliver you the best quality end products.
If you are looking to save money and time by post-processing your existing aluminum extrusions, we can do that too! Listed above are some ready-made aluminum extrusions we can modify through other manufacturing processes, such as our CNC machining services.
Elimold's service process
After we receive your order, we will:
Step 1: Supply a complete cross-sectional drawing for you after review and discuss about your CAD files.  

Step 2: Fabricate dies and extrude a sample to get your approval.

Step 3: Make the modification on the die if needed.
Step 4: Exercise process control when extruding your parts.

Step 5: Select from a variety of finishes processing to achieve the effect you want.

Step 6: Inspect finished extruded parts to avoid any dimension deviation.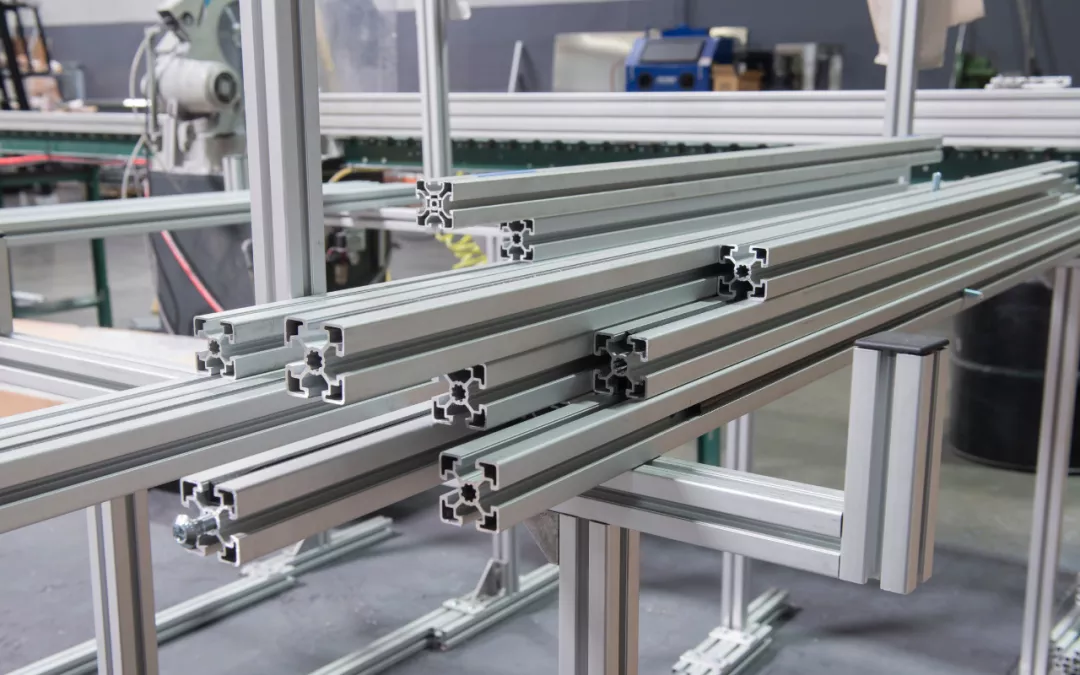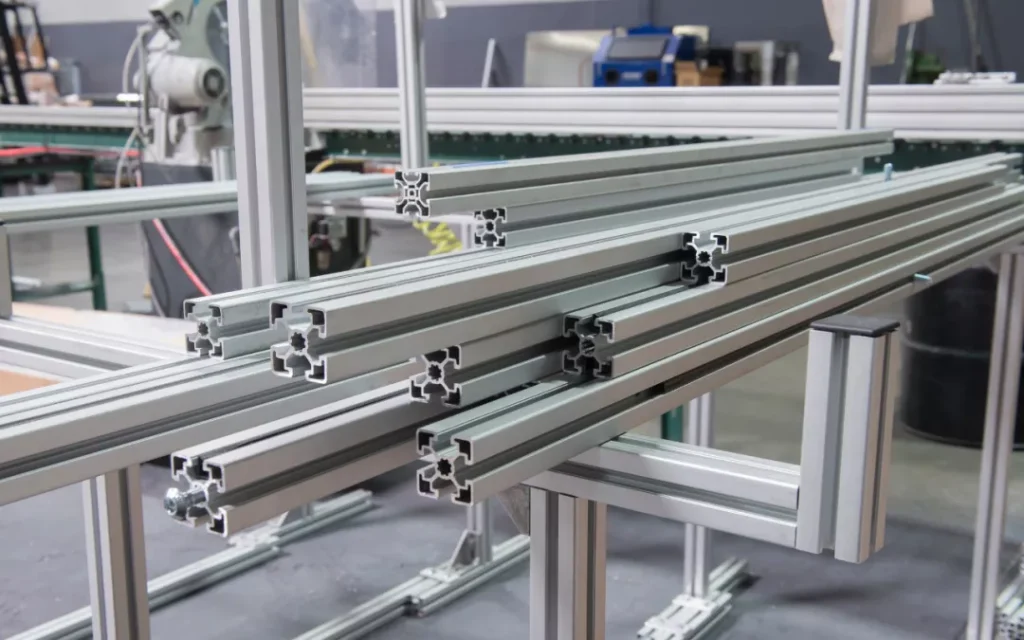 Ready To Get A Quote For Your Extrusion Projects?
Do you have a extrusion part you would like to be made?Send us your drawing and we'll send you a quote as soon as possible. We are here to help turn the order around quickly and make your project more cost effective.
Advantages of the extrusion manufacturing process
There are many advantages to using the extrusion manufacturing process across multiple industries. Whether automotive, aerospace or medical, extrusion offers a consistent and reliable method for producing high-quality parts.
The extrusion process is very versatile, allowing manufacturers to produce various products with varying shapes and sizes. Additionally, because extrusion is a continuous process, it can produce large quantities of parts quickly and efficiently. Elimold is an innovative digital manufacturing company offering plastic and aluminium extrusions in China. Some of the critical advantages of the extrusion manufacturing process are:
The extrusion process is widely employed for manufacturing hollow pipes, tubes and more.
Aluminium and other metal extrusion processes are used for producing prototyping structures.
Polystyrene Extrusion is used for manufacturing complex plastic objects.
Extrusion is also used in producing pharmaceutical products.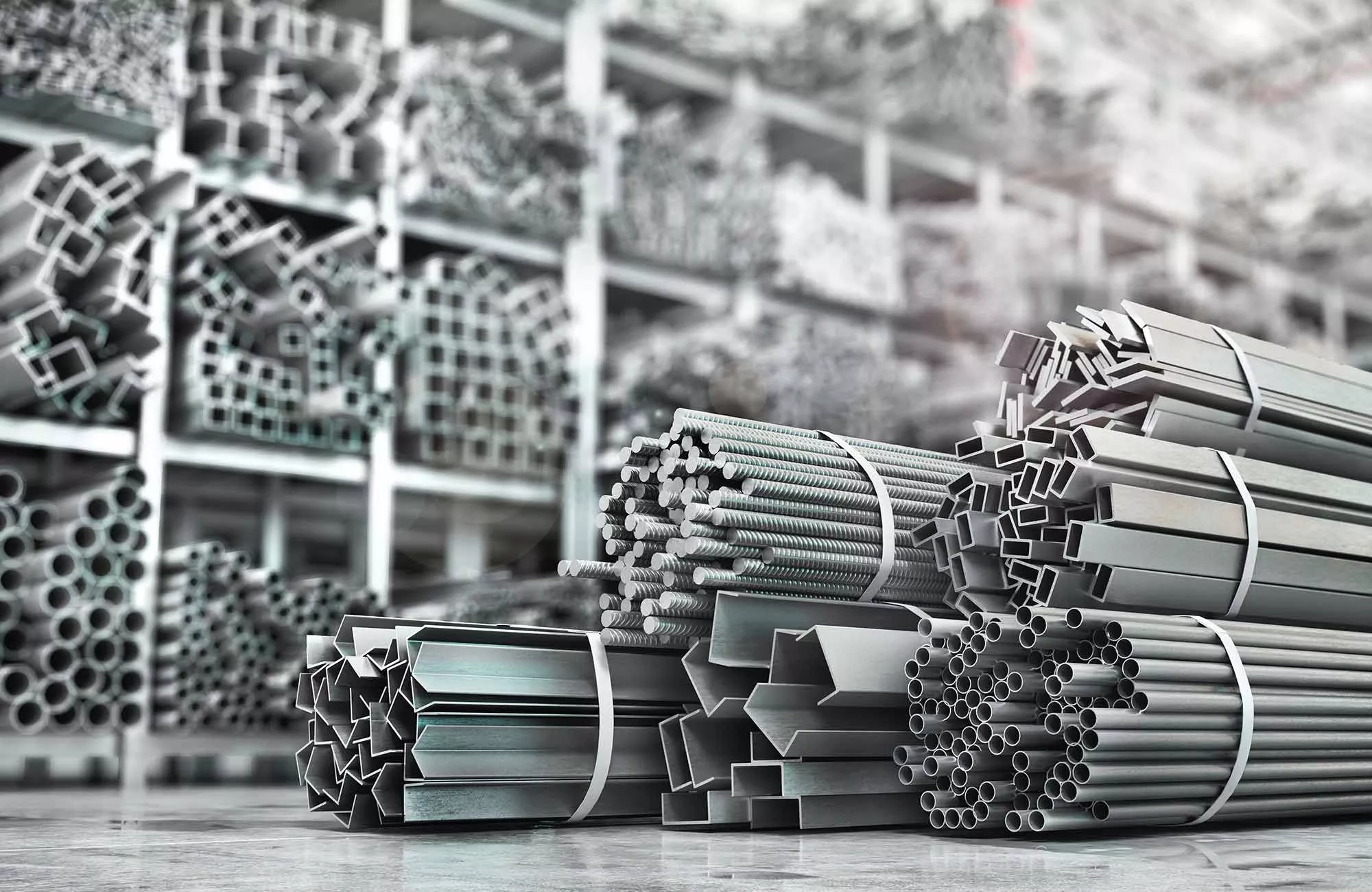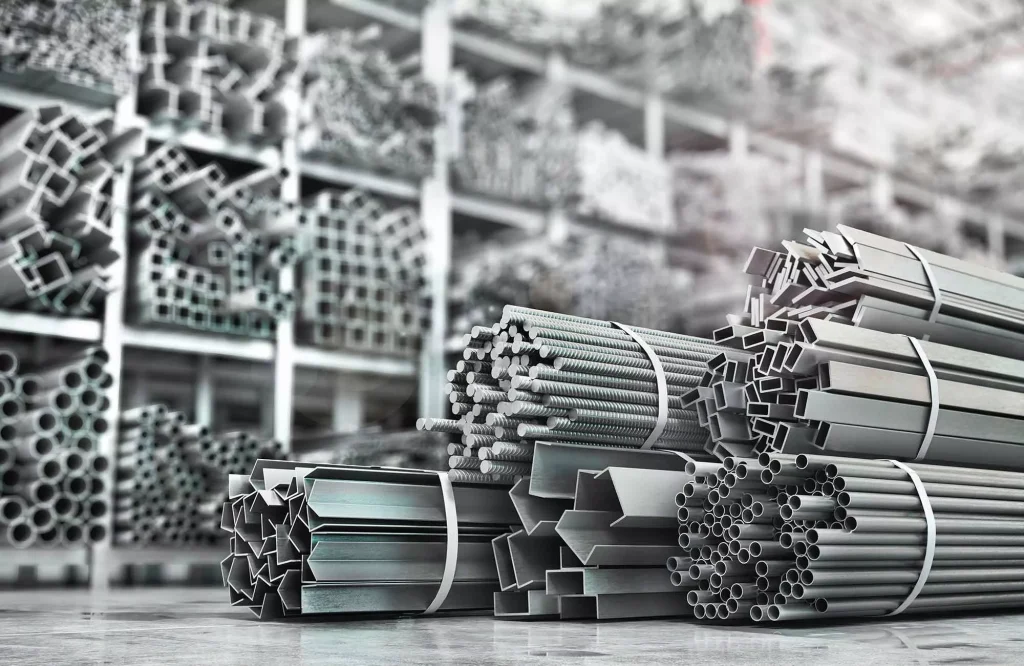 Extrusion Manufacturing Capabilities
Metal Extrusion Manufacturing  
Press
Extrusion Product FormStructural

Angles
Tubular
Rods
Bars
Custom Profiles

Materials
Aluminum extrusions:
aluminum alloy types: 6061, 6063, 6005, 6463, 6061-T5, 6063-T5.

Plastic extrusions:
Nylon, PC, ABS, PP, PVC, PS, etc.
Finishes

Powder Coating
Anodize
Heat Treating
Mechanical
Chemical
Anodic

Maximum Ram Pressure
1250 to 1675 tons
Maximum Circumscribing Circle Size
Up to 7 in
Maximum Extrusion Length
Up to 50 ft.
Wall thickness
from 0.25 mm
Weight of the profiles
from 0.003 kg/metre
Tolerances
Industry Standard
we work with tolerances from ± 0.02 mm
Inspection
Material / Chemical Certifications
Testing
Tensile
Hardness
Additional Services Provided

Design
Engineering
Assembly
Packaging
Labeling
Bar Coding
Shipping

Production Volume
500 lbs. (Minimum)
More than 1000 lbs. (Typical)
Typical Lead Time
2 to 3 weeks (Mil Finish)
3 to 5 weeks (Painted/Secondary Operations)
Industry 

FocusWindow and Door
Home Improvement
Truck / Trailers
Marine
Aircraft
RV
Agricultural
Sign and Billboard
Awning and Canopy
Electronics
Display and Showcase
Construction

Custom Metal Extrusion Products

Plumbing parts and fittings
Valve, pump, tap and faucet fittings
Decorative shapes
Door and lock parts
Window and door frames
Elevator cab and landing sills
Large heavy industrial uses
Electrical components from sockets and contacts
Highly complex electrical switchgear
General engineering
Cold-formed brass screws
Machined components requiring precision tolerances
Precision engineered doors and window suites
Handrails and balustrades
Fishing lures and other sports and recreation

Industry Standards
Aluminum Extrusion Association
File Formats
AutoCAD
Our Extrusion Process – A Promise of quality!
At Elimold, we understand all the factors that go into producing high-quality parts. This is why we ensure stringent quality control systems to choose the best profiles for your end-use and use other fabrication and post-production methods to improve your part's characteristics and functionality. After receiving your order, we shall proceed to:
Perform a free Design for manufacturing (DFM) review.
Discuss the best aluminum profiles and design improvement options Fabricate your high-quality aluminum extrusion parts.
Use our in-house process control systems to monitor and optimize your production.
Perform heat treatment to improve the mechanical attributes of your part
Engage the part in any post-processing (fabrication and finishing) to capture all desired details
Perform final evaluation and quality control to ensure finished extrusions meet the specified dimensions, geometries, and surface finishes/details.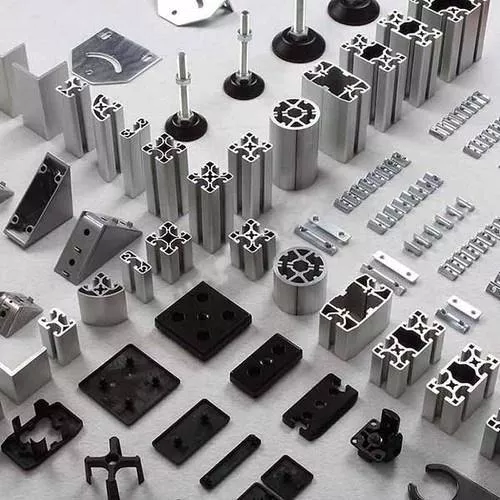 On-Time Delivery with Tested Performance
Working on completing projects on time and within budget, we have 2- to 48-hour response times on RFQs 95% of the time and a 90%+ OTD (on-time delivery) against our commitments. We also have robust quality control and quality assurance processes, which help ensure that our finished products work as they should.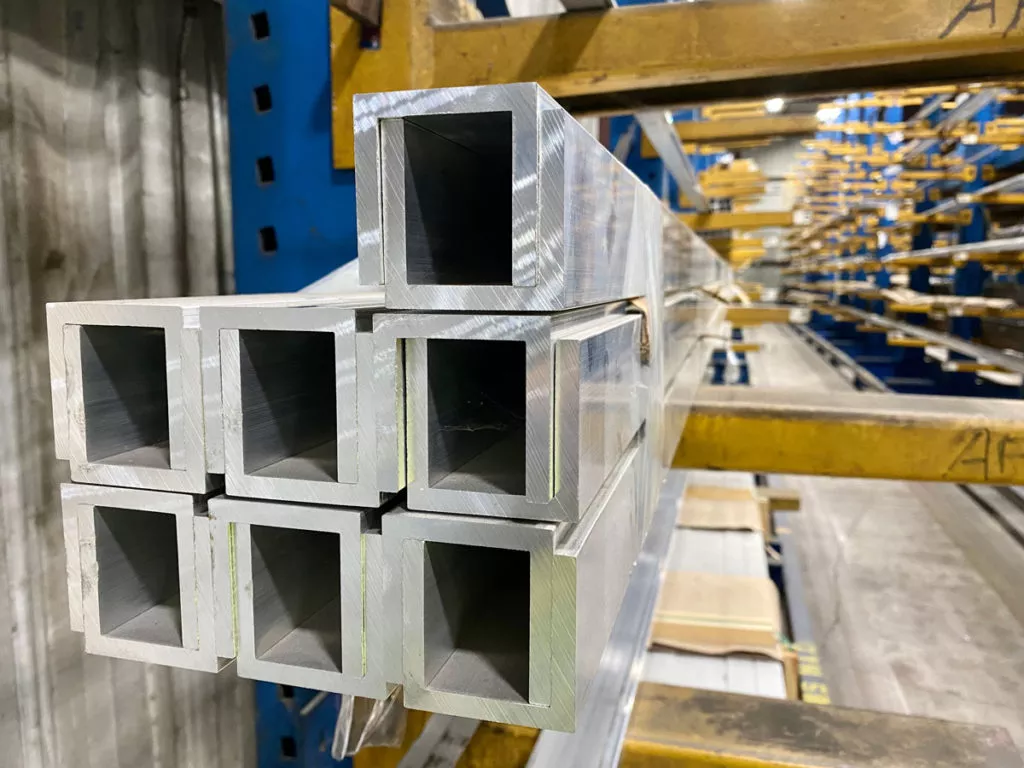 Ready to get an aluminiun extrusion quote?
Elimold facilities are certified to ISO 9001:2000 and feature in-house die making facilities, to serve your custom extrusion needs. Using our state-of-the-art technologies to design and manufacturing extrusion tooling allows us to provide you with custom solutions for your unique applications and to ensure that our solutions surpass your expectations.
We design and manufacture extrusion tooling using the latest technology and CAD/CAM design. Our expert staff of metallurgists and engineering, manufacturing, design and marketing specialists can provide everything you need to create your custom extruded aluminum products.