We produce high-quality plastic components from your sketch, drawing, or solid model. When your prototype is ready for production, we are equipped to handle your needs in the most economical methods possible.
Premium 3D Printing Services
The perfect product should be captured at the perfect angle and perspective for most businesses. That's why 3D printing was used to create prototypes of products as technological advancements started. Creating 3D images does more wonders than simply creating the aesthetic manipulation of a product or project. 3D printing brings countless benefits, especially in manufacturing. One of the greatest values 3D printing provides is the time saved during the manufacturing process. Reducing time spent in the manufacturing process opens up more opportunities to handle other production areas and increases productivity and efficiency.
With our fast turnaround, instant quotes, and attention to detail, our goal at elimold is to provide 3D printing services that are very competitive in the market. Our online 3D printing service uses cutting-edge industrial 3D printers to help our customers get the highest quality prints at competitive prices and fast lead times. Help our clients customize 3D printing projects, from rapid prototyping to low-volume production of 3D printed parts for industrial applications.
Advantages of 3D Printing
Speed up the prototyping or production process greatly, prints objects within hours

Allows the design and creation of more complex geometries

Fewer machines and operators are needed to manufacture

High flexibility and versatility allow almost everything to be created

Allows the inclusion of multiple materials into a single object

Layer-by-layer assembly enhances the design and ensures better quality

Each successive individual part can be monitored to reduce failure and errors

Does not need lots of space for inventory, it print on demand based on the design

Plastic 3D printed parts offer advantages in applications where lightweight is important

Minimize the used materials, with little or no waste compared to cutting from large chunks

3D printing systems are much more accessible and require no additional person to run

The technology is environmentally-friendly and sustainable
Why Choose elimold Online 3D Printing Services
No minimum order quantity
Metal or plastic 3D printed prototype and production parts in 7-10 days
Precision custom 3D printing parts at affordable prices
Online free quote in the shortest time
Single prototypes or complex shapes are both allowed
A wide selection of metal or plastic materials
Commercial and industrial-grade 3D printers
Cooperative supplier assistance project
Provide a quick solution for small batches of complex prototypes
We provide with our partner 3D printing services for metals and plastics
Meet the rapid needs of complex prototype designers
Professional 3D Printing Service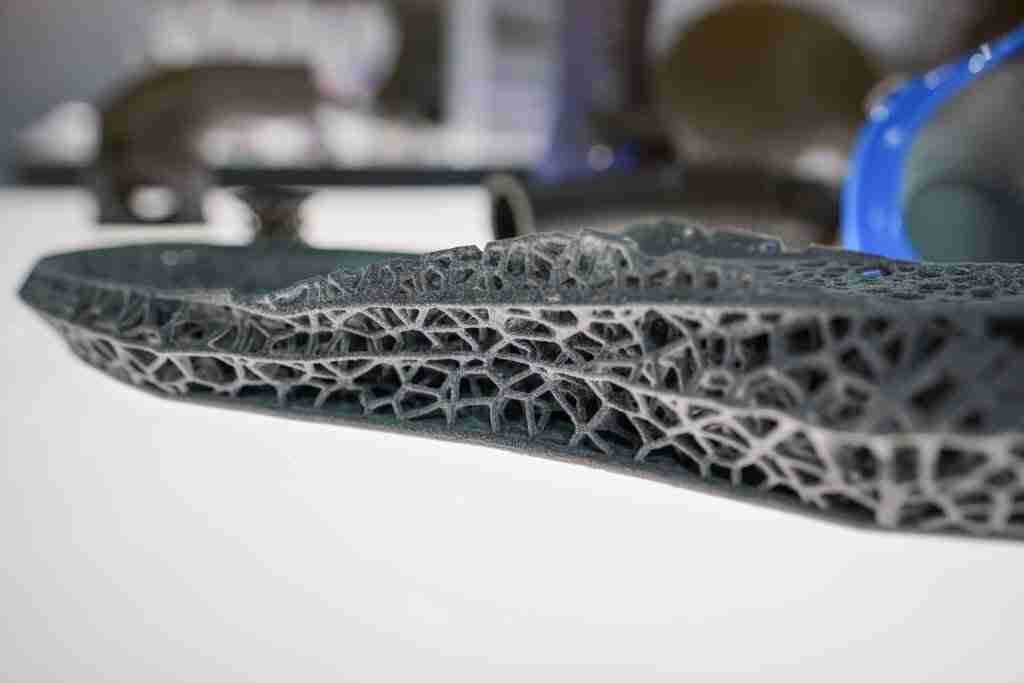 Carbon DLS
The Carbon DLS™ process allows engineers and designers to iterate faster and radically reimagine their products by making possible consolidated parts, unmoldable geometries, and software-tunable lattices.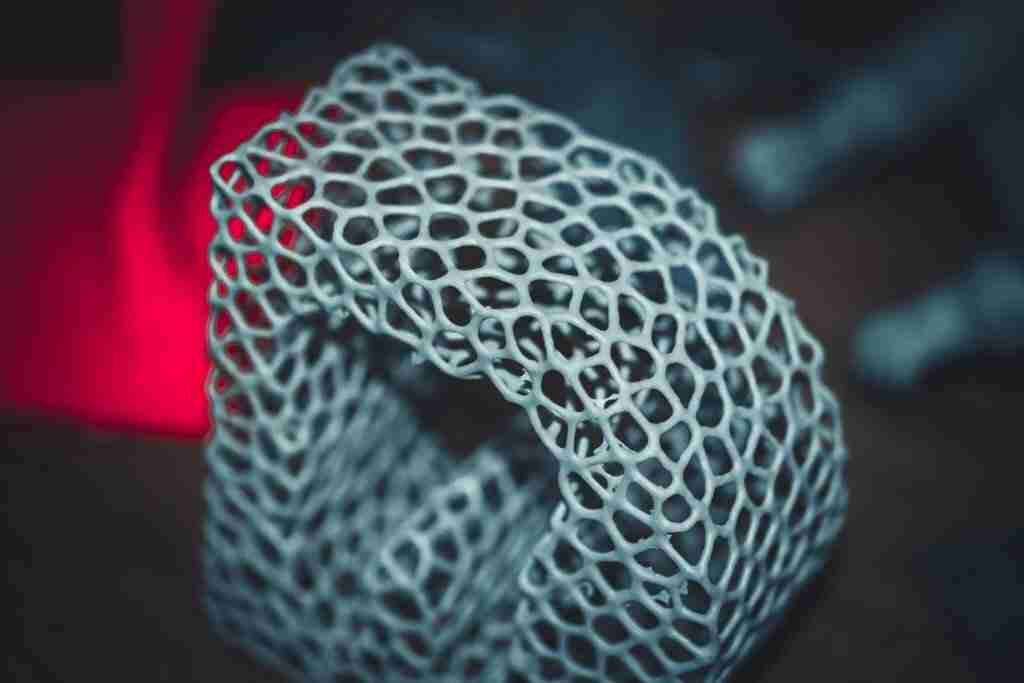 Fused Deposition Modeling
Fused deposition modeling (FDM) is one of the additive manufacturing techniques largely used for printing metal/thermoplastic materials with ease of design flexibilities.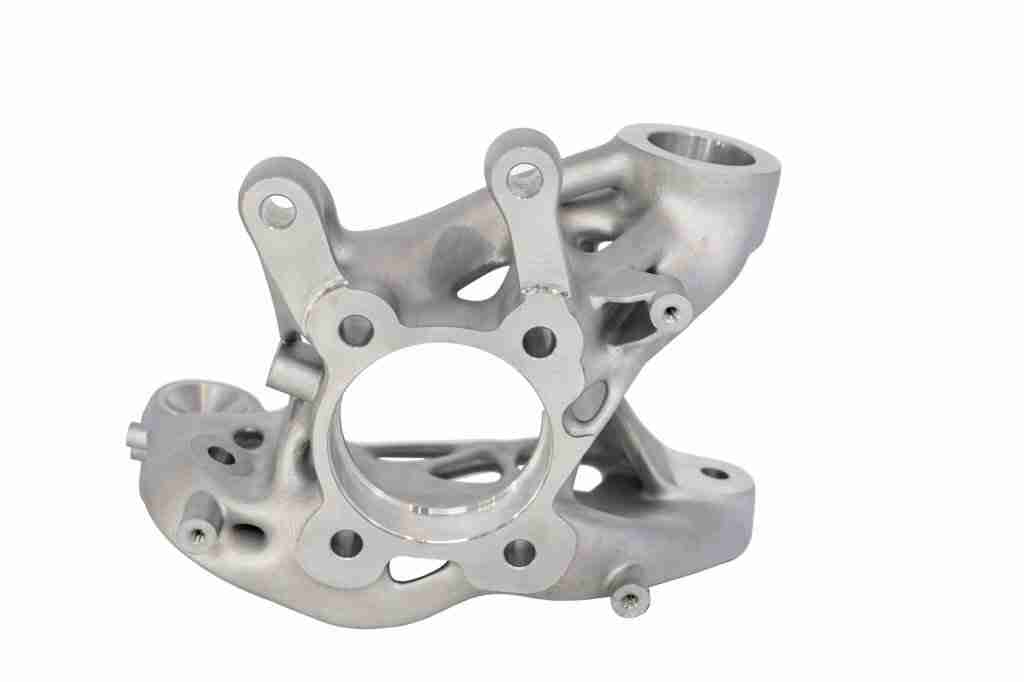 HP Multi Jet Fusion
Multi Jet Fusion is an additive manufacturing method invented and developed by the company Hewlett-Packard (HP). It creates parts additively thanks to a multi-agent printing process. Your plastic part will be created layer by layer, according to your 3D model.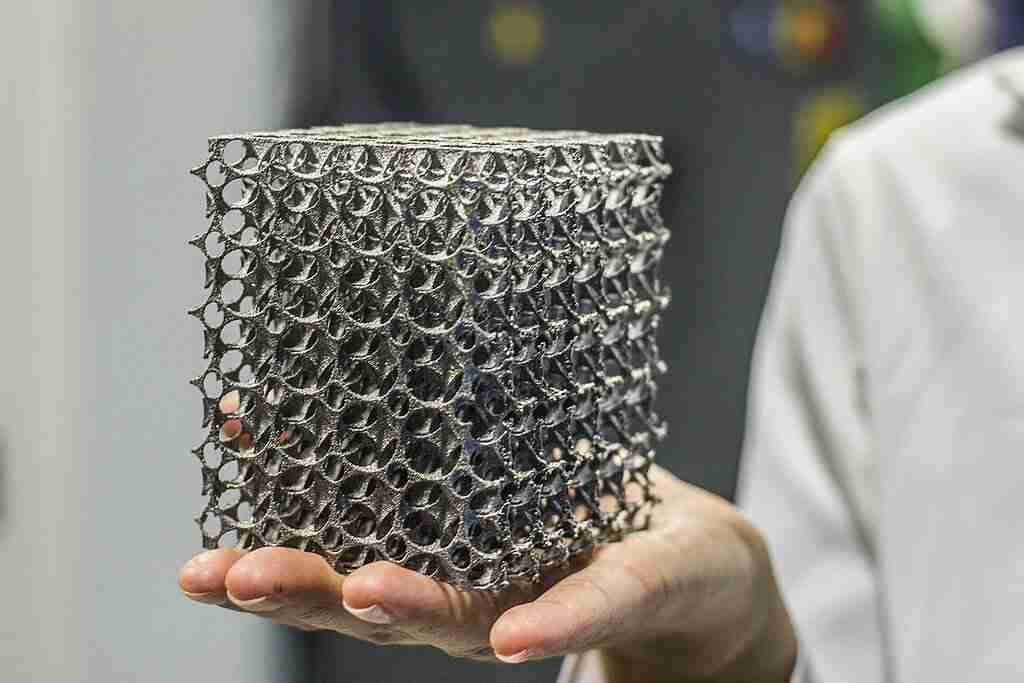 PolyJet
PolyJet is a powerful 3D printing technology that produces smooth, accurate parts, prototypes, and tooling. With microscopic layer resolution and accuracy down to 0.014 mm, it can produce thin walls and complex geometries using the widest range of materials available with any technology.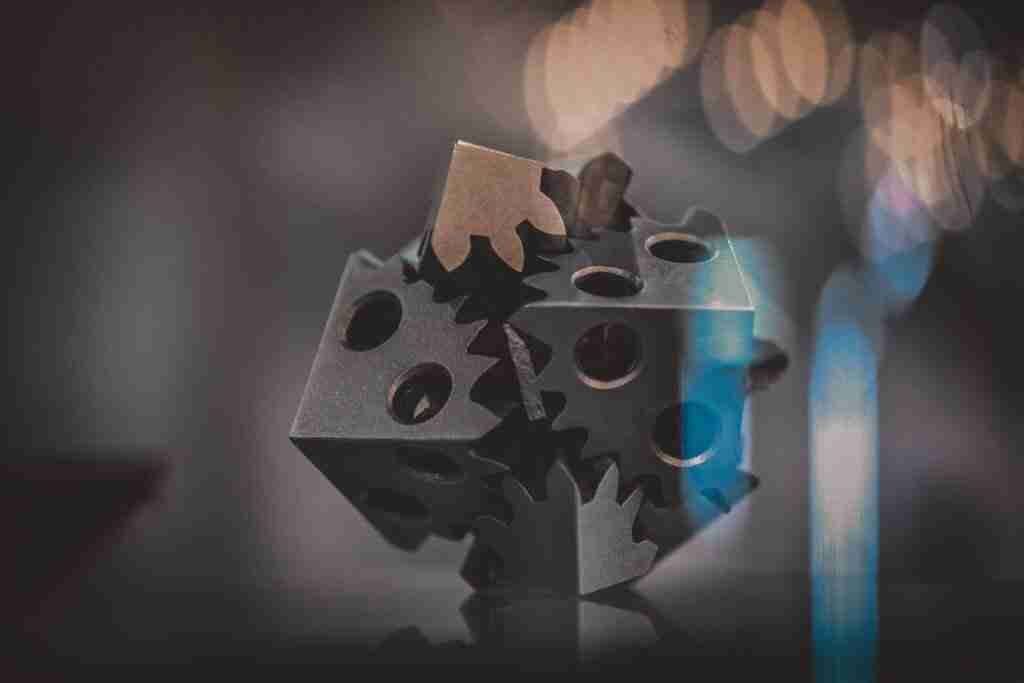 Selective Laser Sintering
Selective Laser Sintering (SLS) is a type of Powder Bed Fusion (PBF) wherein a bed of powder polymer, resin, or metal is targeted partially (sintering) or fully (melting) by a high-power directional heating source such as a laser that results to a solidified layer of fused powder.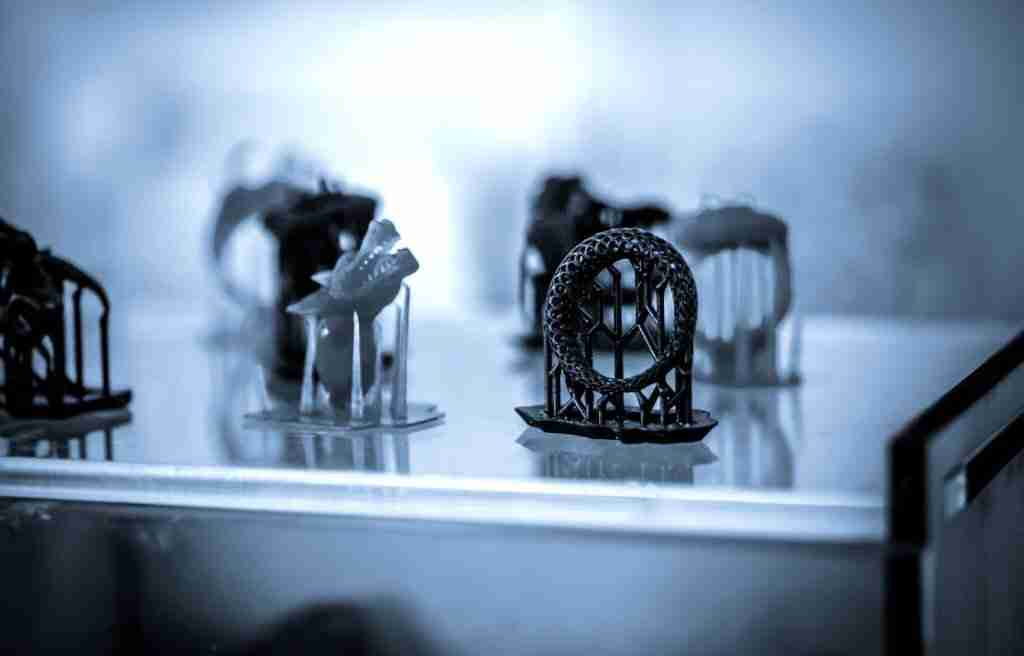 Stereolithography
Stereolithography (SL) is an industrial 3D printing process used to create concept models, cosmetic - rapid prototypes, and complex parts with intricate geometries in as fast as 1 day. Stereolithography parts can be produced in a wide selection of materials, and extremely high feature resolutions and quality surface finishes are possible with SL.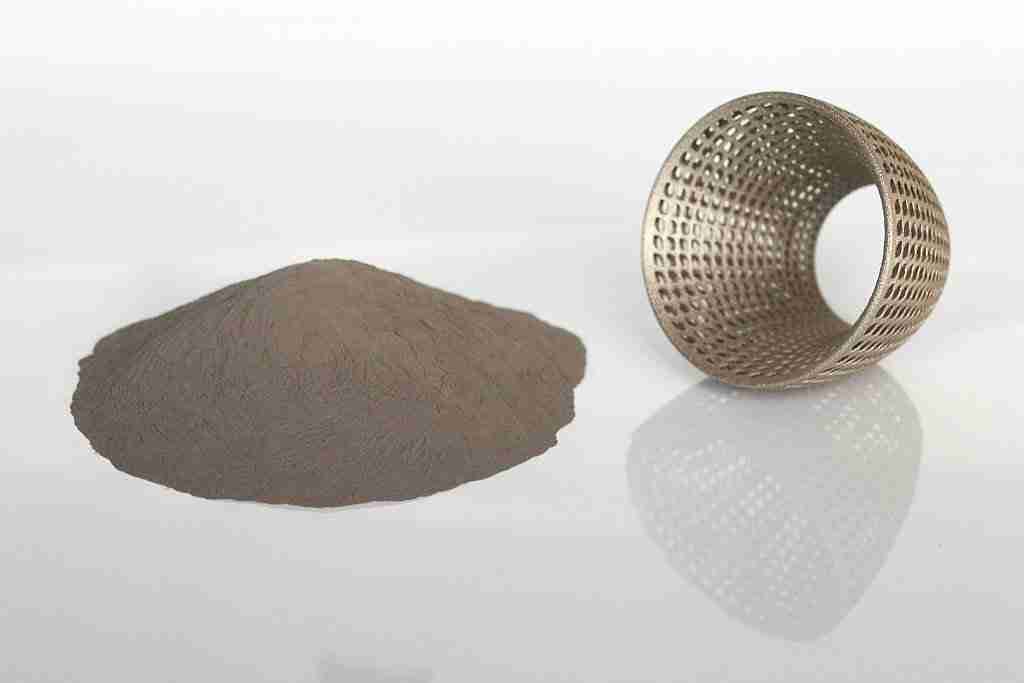 Metal 3D Printing
Metal 3D Printing holds a unique position in modern-day product development. It allows for the direct manufacturing of complex end-use parts and facilitates tooling for conventional manufacturing technologies, reducing costs and lead times. This technology is known as Direct Metal Laser Sintering (DMLS) and Selective Laser Melting (SLM).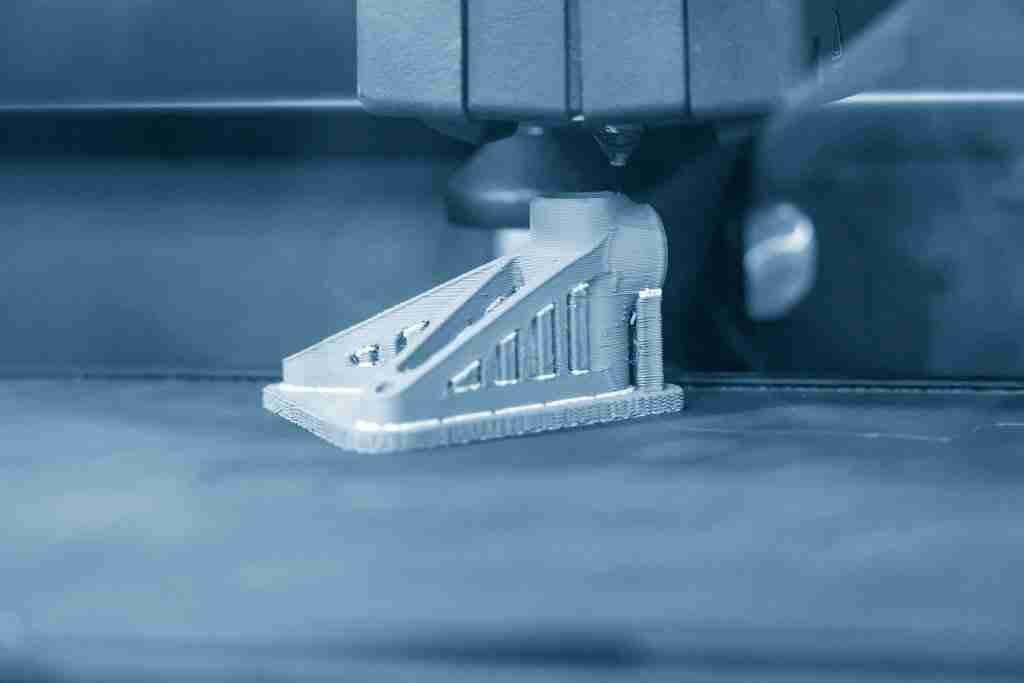 Direct Metal Laser Sintering
Direct Metal Laser Sintering (DMLS), also known as Selective Laser Melting (SLM), is a metal 3D printing technology that selectively fuses a fine metal powder in aluminum or stainless steel. This 3D printing technology is used to manufacture prototypes and production parts, especially with complex features and all-in-one assemblies.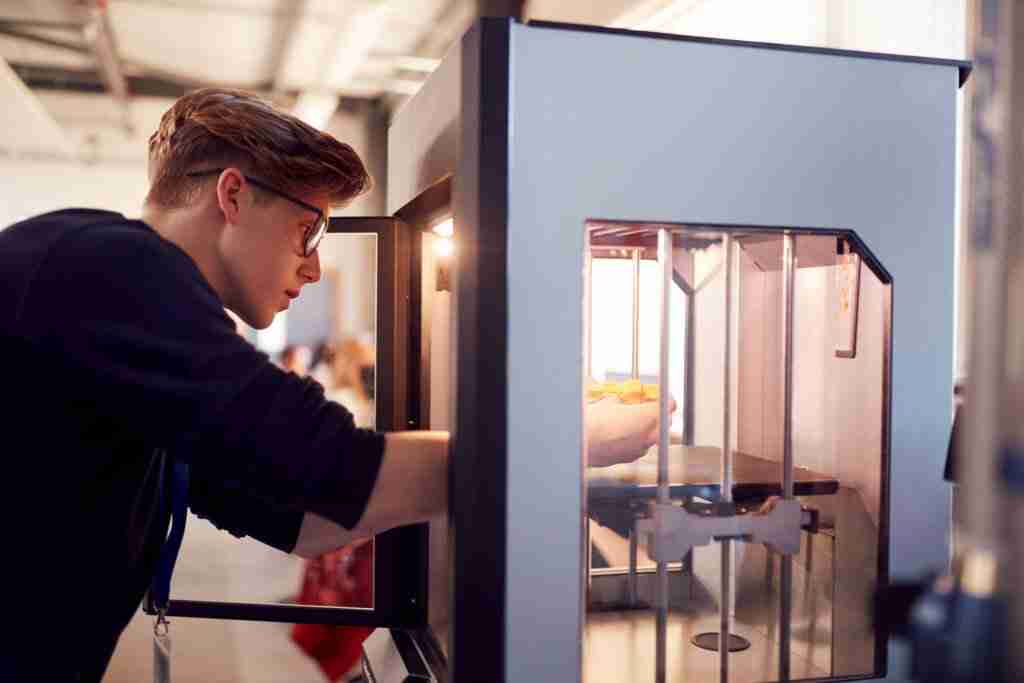 Binder Jetting
Binder Jetting 3D printers usually consist of two tanks and a printing platform. At the start of the printing process, one of the cans is empty, while the other is filled with powdered printing material. The leveling roller spreads the first layer of powder on the platform. A printhead is similar to a 2D printer jets the adhesive in droplets of 80 μm. As a result, the powder is unified, forming fragments layer by layer. Color printing is possible using this technique.
Our online 3D printing services
3D printing services can get competitive prices and fast lead times. We specialize in providing you with everything you need for custom 3D printing projects, from rapid prototyping using FDM to 3D printing low-volume production for industrial applications.
Get Free Quote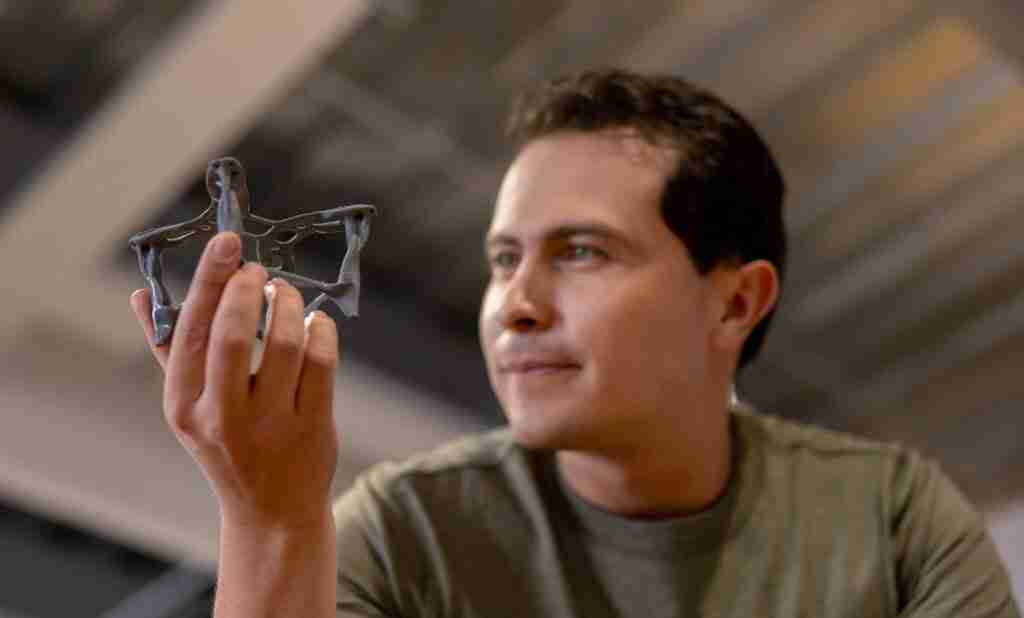 We have provided industrial 3D printing, short-run manufacturing, and high-volume production services to help companies accelerate product development cycles. We use the best additive and digital manufacturing technologies to bring your ideas to life faster than you can imagine.
We provide 3D printing and custom manufacturing to customers in various industries. With the most innovative 3D printing technology available and exceptional service and craftsmanship, we aim to provide you with the ideal manufacturing experience that meets your needs every time. Our team will help you take advantage of our additive manufacturing capabilities.
Available 3D Printing Materials
Carbon Fiber
ABS
PolyCarbonate
ASA
Diran
Nylon 12
TPU
Ultem
Carbon Fiber
Nylon 12 Carbon Fiber (CF)
Nylon 12 Carbon Fiber is incredibly rigid and is commonly used to replace aluminum components. You need jigs and fixtures to withstand constant use in a manufacturing environment.
Ideal Applications For Nylon 12 CF
If Nylon 6 is not enough, carbon fiber is much stiffer
Automotive, aerospace, and industrial manufacturing
FDM Nylon 12CF Data Sheet
ABS
PolyCarbonate
ASA
Diran
Nylon 12
TPU
Ultem
Ready to Get Your Project Started?