Injection Molding service
Elimold has been providing injection molding services to businesses. We combine this wealth of experience with the latest technology in the industry to offer you dynamic and cost-effective injection molding solutions. Further, we have a diverse team of designers and engineers that specialize in different sectors.
Prototype Tool In As Soon As 10 Days
10K Parts In 10 Days
Production Tool In As Soon As 3 Weeks
Up To 25K Parts In As Soon As 21 Days (Tools Built for 250k to 1 Million+ Shots)
DFM Overview Included with Every Initial Quote
All-Around Injection Molding Company for Plastic Products
Are you looking for a reliable and efficient injection molding service provider? Our experienced and highly-skilled team of technicians are AS9100D and ISO 9001:2015 certified, and will guide you through every step of the injection molding process to ensure that your product meets all your expectations.
From smaller runs to multi-million piece orders, Elimold's expertise in design, engineering, mold construction & production processes ensures all projects are completed in the most efficient manner possible. our team is equipped with a wealth of knowledge—and abundant creativity, With our wide array of mold tooling capabilities, we are more than able to fulfill any design that our client's ask for. We are fully equipped with the right tools and equipment, to give our client's what they want.Once we have your design and confirmation, we could start on the actual manufacturing process. We have a streamlined process that allows us to create thousands of copies from your molds. With these key advantages, which ensures your next custom injection molding project is completed perfectly and to exact specifications.
Comprehensive Tooling, Injection Molding Services & More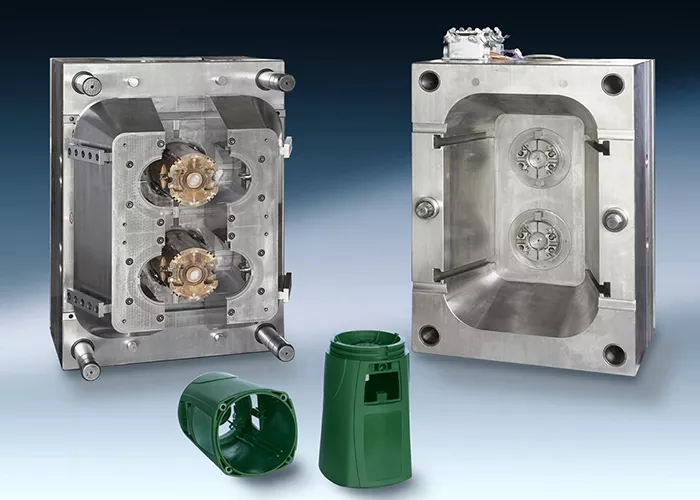 Plastic Injection Molding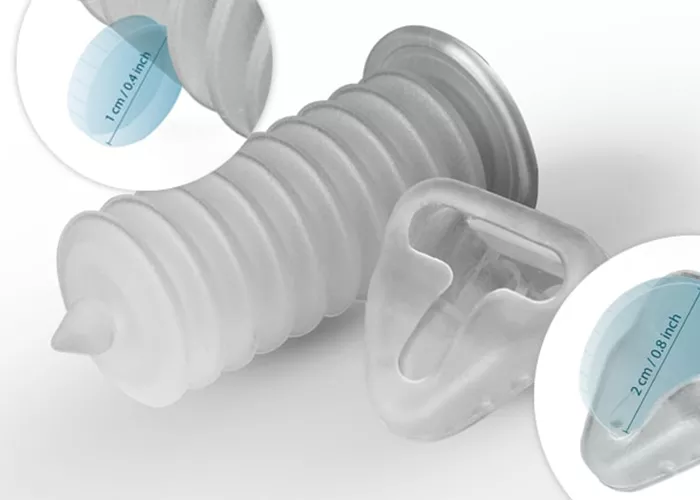 Liquid Silicone Rubber Molding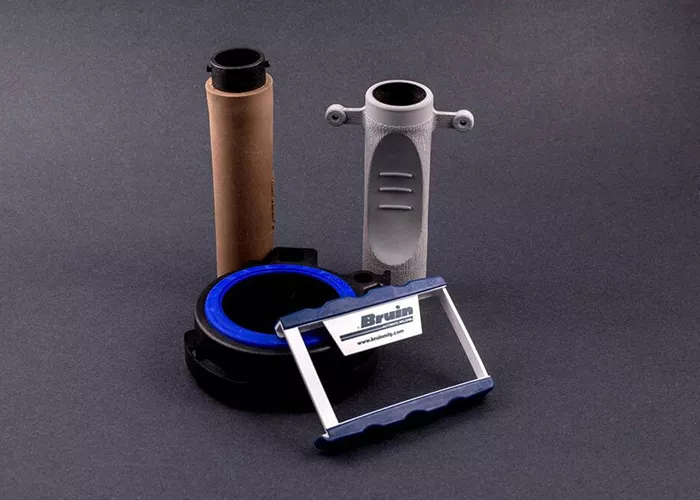 Full range of value-added services
Production Molds
Export Molds
Family Molds
Compression Molding
Rapid Molds
Mold Manufacturing
Prototype Molds
Assembly & specialized packaging
Contact Elimold for Custom Injection Molding Today
Elimold provides the start-to-finish injection molding services you need to stay ahead of the game. Our state-of-the-art tooling and design capabilities combined with over 300,000 square feet of on-site production space allows us to create high-quality injection molded parts designed to your project's exact specifications. Contact us to take advantage of our design, assembly, and packaging injection molding services.
Injection Mold Tooling Options and Quality Reporting
We have two unique offers to meet your needs wherever you are in the product lifecycle. Our prototype injection molding process helps you cut product development cycles by weeks—sometimes months—and bridge to production with injection-molded parts within days. Our On-demand Manufacturing process is designed to meet your production needs, and helps you qualify parts quickly to seamlessly transition into production with scientific molding, in-process CMM inspections with GD&T, and a full suite of secondary operations to make sure that your parts show up and perform as expected.
Prototyping
On-Demand Manufacturing
Objective
I need the flexibility to economically iterate before production.
I have on-demand production needs at  speeds.
Best When

Completing design or material iterations, and assessing cost or manufacturability tradeoffs
Key focus is to reduce design risk, increase R&D productivity,  and iterate faster to reduce time to market
Typical Quantities <2,000

Design is finalized and run-to-run part consistency is critical
Key focus is to improve quality, reduce cost, and mitigate supply chain risk
Process development, qualification documentation, and mold capability information is required

Mold Cavities
Single
Single and multi-cavity
Mold Life
Limited (guaranteed for at least 2,000 shots)
Unlimited
Mold Storage
Stored for 18 months of inactivity
Stored for 3 years of inactivity
Mold Ownership
Upon request
Yes
Quality Documentation
Basic inspection reports available upon request

Scientific molding process development report
In-process CMM inspection of critical dimensions, including 9 GD&T symbols
First Article Inspection
30 part capability study
PPAP, ISO 13485 through trusted partners.

Shared Features
Aluminum molds Standard lead times as fast as 7 days Tolerances of +/-0.003 in. plus resin tolerance (in./in.) Set-up fees apply to each run Consultative Design Services (CDS) Finishing Options No minimum order quantities (MOQ) Quick-turn shipping in as fast as 1 day
Injection Molding Materials
As you consider your options for low-volume injection molding, talk to our experts. We can work with any production plastic material your project requires, but the most common options are listed below.
| | | | | |
| --- | --- | --- | --- | --- |
| Material name | Abbreviation | Trade names | Description | Applications |
| Acetal | POM | Celcon, Delrin, Hostaform, Lucel | Strong, rigid, excellent fatigue resistance, excellent creep resistance, chemical resistance, moisture resistance, naturally opaque white, low/medium cost | Bearings, cams, gears, handles, plumbing components, rollers, rotors, slide guides, valves |
| Acrylic | PMMA | Diakon, Oroglas, Lucite, Plexiglas | Rigid, brittle, scratch resistant, transparent, optical clarity, low/medium cost | Display stands, knobs, lenses, light housings, panels, reflectors, signs, shelves, trays |
| Acrylonitrile Butadiene Styrene | ABS | Cycolac, Magnum, Novodur, Terluran | Strong, flexible, low mold shrinkage (tight tolerances), chemical resistance, electroplating capability, naturally opaque, low/medium cost | Automotive (consoles, panels, trim, vents), boxes, gauges, housings, inhalors, toys |
| Cellulose Acetate | CA | Dexel, Cellidor, Setilithe | Tough, transparent, high cost | Handles, eyeglass frames |
| Polyamide 6 (Nylon) | PA6 | Akulon, Ultramid, Grilon | High strength, fatigue resistance, chemical resistance, low creep, low friction, almost opaque/white, medium/high cost | Bearings, bushings, gears, rollers, wheels |
| Polyamide 6/6 (Nylon) | PA6/6 | Kopa, Zytel, Radilon | High strength, fatigue resistance, chemical resistance, low creep, low friction, almost opaque/white, medium/high cost | Handles, levers, small housings, zip ties |
| Polyamide 11+12 (Nylon) | PA11+12 | Rilsan, Grilamid | High strength, fatigue resistance, chemical resistance, low creep, low friction, almost opaque to clear, very high cost | Air filters, eyeglass frames, safety masks |
| Polycarbonate | PC | Calibre, Lexan, Makrolon | Very tough, temperature resistance, dimensional stability, transparent, high cost | Automotive (panels, lenses, consoles), bottles, containers, housings, light covers, reflectors, safety helmets and shields |
| Polyester – Thermoplastic | PBT, PET | Celanex, Crastin, Lupox, Rynite, Valox | Rigid, heat resistance, chemical resistance, medium/high cost | Automotive (filters, handles, pumps), bearings, cams, electrical components (connectors, sensors), gears, housings, rollers, switches, valves |
| Polyether Sulphone | PES | Victrex, Udel | Tough, very high chemical resistance, clear, very high cost | Valves |
| Polyetheretherketone | PEEKEEK | | Strong, thermal stability, chemical resistance, abrasion resistance, low moisture absorption | Aircraft components, electrical connectors, pump impellers, seals |
| Polyetherimide | PEI | Ultem | Heat resistance, flame resistance, transparent (amber color) | Electrical components (connectors, boards, switches), covers, sheilds, surgical tools |
| Polyethylene – Low Density | LDPE | Alkathene, Escorene, Novex | Lightweight, tough and flexible, excellent chemical resistance, natural waxy appearance, low cost | Kitchenware, housings, covers, and containers |
| Polyethylene – High Density | HDPE | Eraclene, Hostalen, Stamylan | Tough and stiff, excellent chemical resistance, natural waxy appearance, low cost | Chair seats, housings, covers, and containers |
| Polyphenylene Oxide | PPO | Noryl, Thermocomp, Vamporan | Tough, heat resistance, flame resistance, dimensional stability, low water absorption, electroplating capability, high cost | Automotive (housings, panels), electrical components, housings, plumbing components |
| Polyphenylene Sulphide | PPS | Ryton, Fortron | Very high strength, heat resistance, brown, very high cost | Bearings, covers, fuel system components, guides, switches, and shields |
| Polypropylene | PP | Novolen, Appryl, Escorene | Lightweight, heat resistance, high chemical resistance, scratch resistance, natural waxy appearance, tough and stiff, low cost. | Automotive (bumpers, covers, trim), bottles, caps, crates, handles, housings |
| Polystyrene – General purpose | GPPS | Lacqrene, Styron, Solarene | Brittle, transparent, low cost | Cosmetics packaging, pens |
| Polystyrene – High impact | HIPS | Polystyrol, Kostil, Polystar | Impact strength, rigidity, toughness, dimensional stability, naturally translucent, low cost | Electronic housings, food containers, toys |
| Polyvinyl Chloride – Plasticised | PVC | Welvic, Varlan | Tough, flexible, flame resistance, transparent or opaque, low cost | Electrical insulation, housewares, medical tubing, shoe soles, toys |
| Polyvinyl Chloride – Rigid | UPVC | Polycol, Trosiplast | Tough, flexible, flame resistance, transparent or opaque, low cost | Outdoor applications (drains, fittings, gutters) |
| Styrene Acrylonitrile | SAN | Luran, Arpylene, Starex | Stiff, brittle, chemical resistance, heat resistance, hydrolytically stable, transparent, low cost | Housewares, knobs, syringes |
| Thermoplastic Elastomer/Rubber | TPE/R | Hytrel, Santoprene, Sarlink | Tough, flexible, high cost | Bushings, electrical components, seals, washers |
Custom Injection Mold Finishes
| | |
| --- | --- |
| Standard Finish | Moldmaker's choice of finish. Typically SPI B-2, depending on geometry and drafts. Interior, non-cosmetic faces, are typically as-machined. |
| SPI Finishes | Range of Society of Plastics Industry (SPI) finishes from Grade 3 diamond / high polish to 320 stone low polish. Finishes include: SPI A-1, SPI A-2, SPI A-3, SPI B-1, SPI B-2, SPI B-3, SPI C-1, SPI C-2, SPI C-3, SPI D-1, SPI D-2, and SPI D-3 |
| MoldTech Finishes (Mold Texturing) | Range of finishes including matte, swirls, lines, and patterns. Our most common texture finishes include: MoldTech MT11010, MoldTech MT11020, and MoldTech MT11030. Other textured finishes can be added by request. |
| Other Textures – VDI | VDI 3400 Surface Finish (commonly known as VDI surface finish) refers to the mold texture standard set by Verein Deutscher Ingenieure (VDI), the Society of German Engineers. This is mainly processed by EDM machining, producing fine to coarse matte finishes. |
| As Molded | No secondary polishing or grinding. Part will show tooling marks. |
| Threaded Inserts | We can install most commonly used standard inserts in UNF and metric sizes. |
| Pad Printing | Transfer a 2D image onto a 3D part. All images are subject to review. |
| Laser Engraving | Engrave part numbers, logos, and more onto your parts. |
| Assembly | Elimold has the ability to assemble and label injection molded parts. Discuss your needs with your salesperson. |
Best in Class Engineering from Elimold
Elimold is committed to manufacturing the highest-quality products. We are ISO 9001:2015 certified quality management system and ISO 13485:2016 certified quality management system. Our rigorous attention to quality means we have an external defect rate of only 17 ppm. This rate exceeds every industry benchmark for performance.
We collaborate closely with customers, from concept development through prototyping through high-volume production. Our customers know that we strictly honor our schedule commitments.
For more information about our specialty plastic injection molding services or to obtain a personalized quote, please contact us. We can't wait to show you what we can do.
Injection Molding Industries Applications
From consumer products to electronics to metal to automotive to aerospace, the Elimold team works with all types of companies who want to enhance and accelerate their tooling and injection molding process. Elimold experts also know how to leverage additive technologies and advanced processes to help you realize products with the greatest functionality. Elimold offers three tooling options which include Rapid Tooling, Prototype Tools and Production Tools. A Elimold expert can help determine which option is best for your current development stage.
TOOL OPTIONS
LEAD TIME
PART QUANTITY
MAXIMUM PARTING LINE MISMATCH
MAXIMUM FLASH
TOOL TOLERANCES LINEAR DIMENSIONS
PART COLOR
PART FINISH (COLOR)
PART FINISH (TEXTURE)
Rapid Tool (Master Unit Die Base)
1.5-3 Weeks
5,000 Shots
0.010in
0.010in
±0.003 + 0.002in/in
Pantone Colors
A2
Yes
Prototype Tool (Stand Alone)
2-4 Weeks
5,000-50,000 Shots
0.010in
0.007in
±0.005 + 0.002in/in
A2
Production Tool
5-10 Weeks (Depends on Size and Complexity)
250,000- 1,000,000 Shots (Depending on Class of Tool Selected)
0.005in
0.005in
SPI (Commercial)
A1
*Note—May Affect Lead-Time
Elimold services are used in a wide variety of industries
Architecture & Construction
Industrial design & Manufacturing
Industrial Products, Mold Tool & Die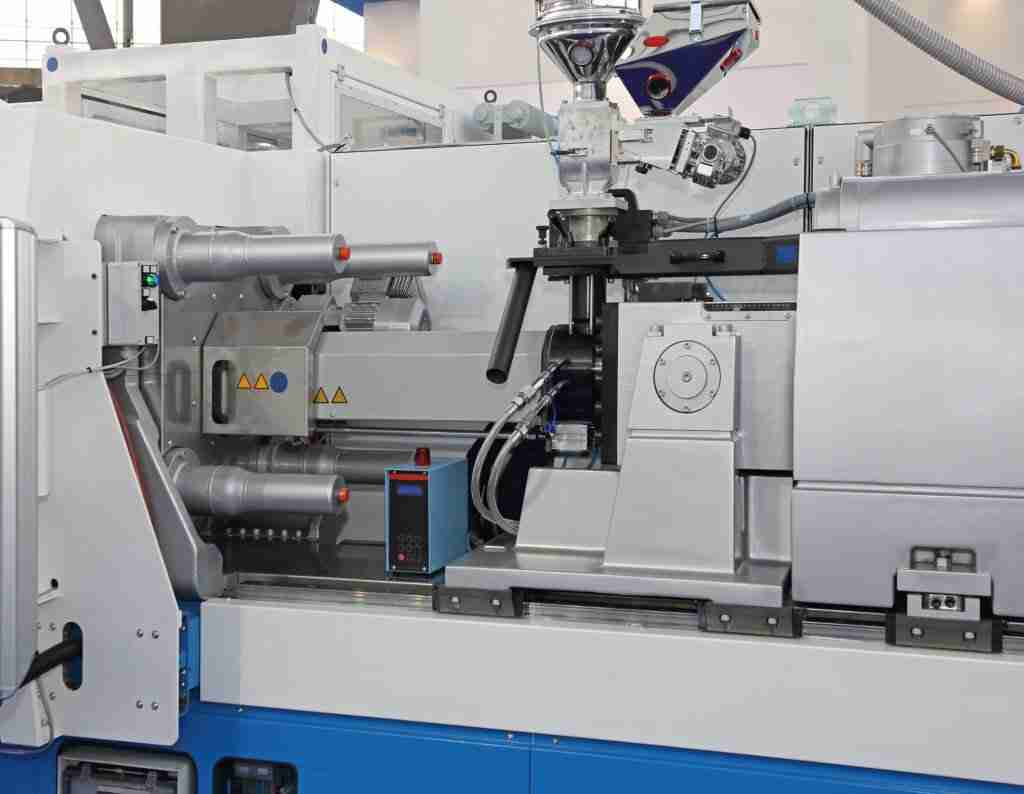 Injection Molding & In-House Support Capabilities
Get Started with a Project
• Finalize your design files: Our engineers will help you ensure injection molding is the right process for your project. If you need help finalizing the design, book a product consultation with our team of designers and engineers.
• Submit a quote request: Our simple-to-use quoting portal will quickly connect you to our customer service team.
• Determine production, delivery timeline, and cost: Our customer service team will work within your timeline to ensure parts or prototypes are done on time.