September 7, 2022 – Researchers from the Polish Academy of Sciences will carry out a project called "3D Printing of High-Performance Polymer Composites (3Dfy)", which aims to propose an innovative printing process for 3D printing of composites using UD thermoplastic prepreg tapes as a raw material. The competitive advantages of this approach are the low cost and high-quality performance of the feedstock material, as well as the material versatility and openness to the end user.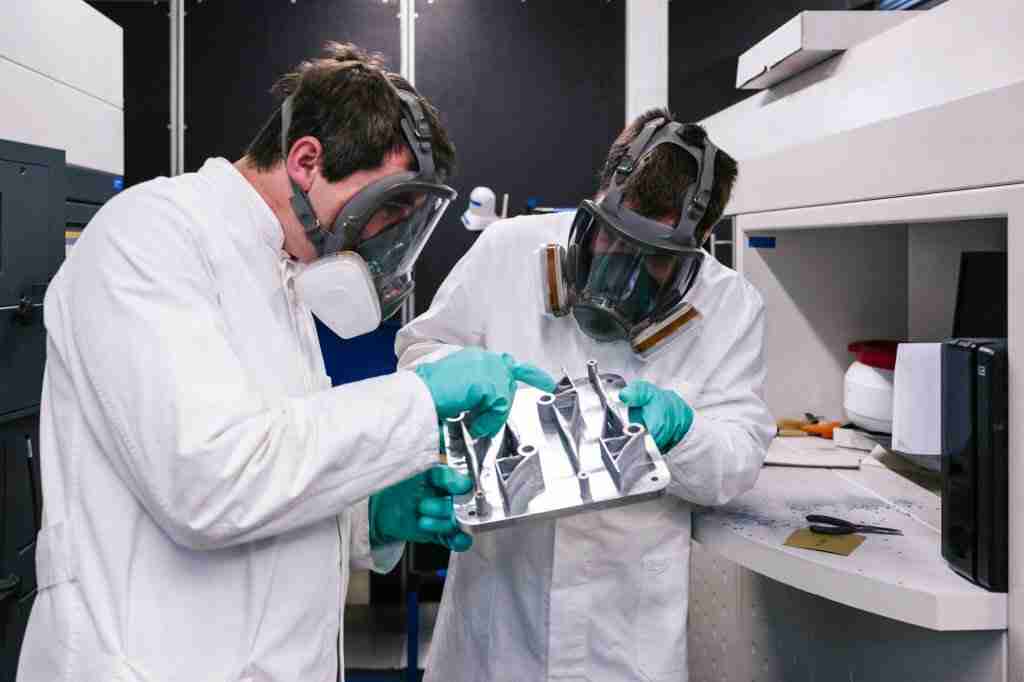 3D printing of continuous fiber-reinforced polymers has long been a technical challenge in additive manufacturing. This has indirectly led to a highly competitive landscape that includes players from all parts of the development chain, from universities to research centers (e.g., DLR, NLR, ESA, JAXA, ORNL, Fraunhofer Institute, etc.) to industry. These challenges include SME startups for deep technology innovation (e.g., Markforged, Anisoprint, 9T Labs, Arevo Labs, APS Technology Solutions, Continuous Composites, etc.) and large companies (e.g., Boeing, Airbus, Ingersoll, CEAD, etc.). 3Dfy project in Girona, Spain University has an initial 2019-2021 RDI phase, supported by the EU MSCA co-funding TECNIOspring+ program of the Catalan Agency for Business Competitiveness ACCIó, and this project is continuing at the Institute of Basic Technologies in Poland. At the same time, the project is supported by the Polish Academy of Sciences EU MSCA Common Fund PASIFIC program for 2022-2024.
In the initial project, 3Dfy proposed a novel fused filament manufacturing 3D printing technology for continuous fiber-reinforced high-performance thermoplastic polymers (e.g., PEI, PES, PEEK, PEKK). The novelty lies in using pre-impregnated composite tapes as feedstock (instead of pre impregnated filaments) in an industrial automated fiber placement composite manufacturing process. 3D printed continuous fiber-reinforced polymers are targeted at application scenarios with lightweight and high thermomechanical properties (stiffness, strength, fracture toughness, temperature, humidity, radiation, chemical agent resistance), capable of operating under severe loading and environmental conditions. Used in industries such as aerospace, automotive, biomechanical (e.g., tooling/tools, functional prototypes, complex brackets, housings and paneling, heat engine components, complex pipe bodies and connectors, CubeSats, UAV/drone bodies, small wind turbine blades, robotics components, sporting goods, and prosthetic implants.
Ultimately, Dr. Adi Adumitroaie, the inaugural recipient of the PACIFIC Postdoctoral Fellowship Program (a fellowship program of the Polish Academy of Sciences), will be responsible for implementing the project – 3D printing of high-performance polymer composites (3Dfy). In the first edition of the PACIFIC Postdoctoral Fellowship Program, 348 applications were submitted by scientists from 60 countries, and 35 winners from 15 countries were selected to conduct research at the Polish Academy of Sciences. Their projects covered 17 disciplines in all three groups – physical sciences and engineering (15 fellowships), life sciences (10), and social sciences and humanities (10).
This 3Dfy project, led by Dr. Adi Adumitroaie, aims to develop an innovative 3D printing processing method for high-performance composites and their applications and to demonstrate its feasibility. The project considers several aspects, such as continuous fiber reinforcement (e.g., carbon, glass), which inherently provides excellent mechanical properties (e.g., stiffness, strength) for composites. High-performance thermoplastic matrix (e.g., PEEK, PEKK, PEI, PPS), which provides excellent thermomechanical properties for 3D printed composites (e.g., thermal, chemical, radiation, environmental, wear, compressive, fracture toughness ).
The innovation of the 3Dfy project, compared to the current state-of-the-art technologies dealing with similar polymer printing problems, is the proposal of a new extrusion head capable of handling new raw material types, as well as new methods and techniques for the 3D printing of composites. Pre-impregnated composite tapes with rectangular cross-sections available on the market are used as feedstock instead of in-house proprietary pre-impregnated filaments with circular cross-sections (as currently done by other competitors in the same market segment).
The core elements of the 3Dfy project involve the following.
(a) Multiphase (polymer matrix and reinforcing fibers) feedstock for composite 3D printers.
(b) Composite 3D printing processing technology for the feedstock.
(c) The properties of the output 3D printed composites.
Thus, the 3Dfy project covers a multidisciplinary, multi-physics, and multi-scale component, including materials science and technology (reinforcing fiber and polymer matrix composition, their compatibility, polymer matrix formulation, additives, and modifiers required depending on the processing method); feedstock material development; process technology; product (composite 3D printing extrusion head) development; digital manufacturing, automation, and control; composite material design, analysis, and physical testing; virtual modeling and simulation; and process and product validation. In addition, this project builds on PI Dr. Adi Adumitroaie's previous RDI and aims to continue the initial RDI, improve TRL, and advance the technology to the market.