Stereolithography(SLA) 3D Printing Service
With large-format and high-resolution SLA equipment, we can build parts as fine as .002″ layer thickness on our high-resolution Viper equipment – virtually overnight from your CAD data. We also offer various resins to suit your rapid prototyping needs.
Stereolithography ((SLA or SL; also known as stereolithography apparatus, optical fabrication, photo-solidification, or resin 3d printing) ) is the most common additive manufacturing process that uses a computer-controlled moving laser beam, pre-programmed using CAM/CAD software to create models, prototypes, patterns, and production parts in a layer and belongs to the vat photopolymerization family.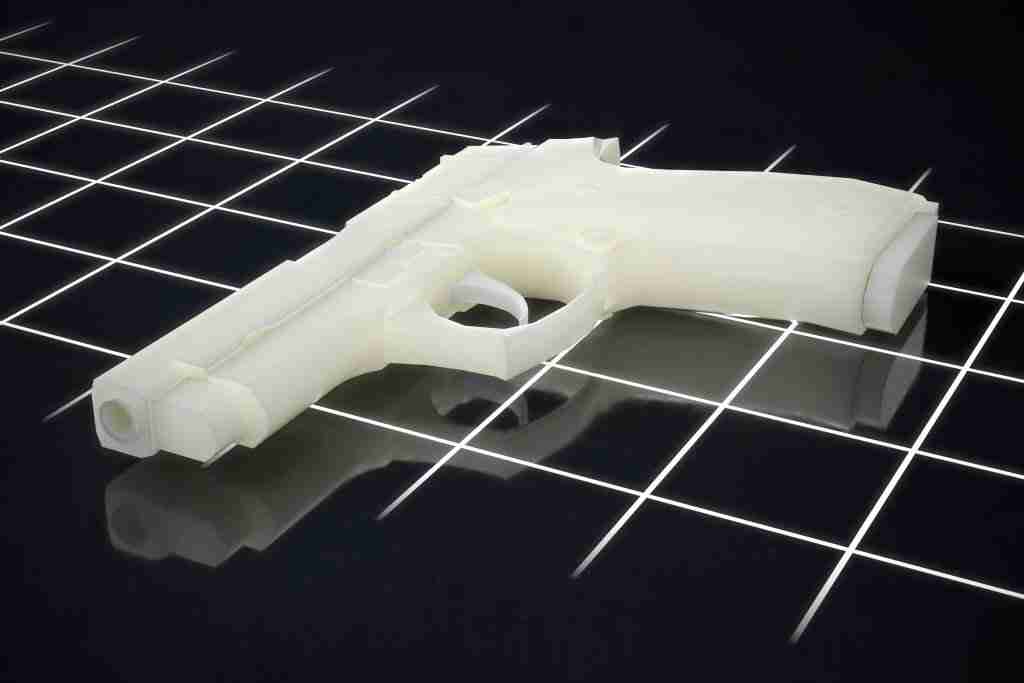 Our SLA 3D printing service
Benefit from our certified SLA 3D printing manufacturing partners to quickly print your high-detail prototypes. Upload your part, get a quote and be in production within 5 minutes.
SLA capabilities
Requirement
Desktop SLA
Industrial SLA
Maximum build size
145 × 145 × 175 mm (5.7″ x 5.7″ x 6.8″)
500 x 500 x 500 mm (19.68″ x 19.68″ x 19.68″)
Standard lead time

2

 business days
4 business days
Dimensional accuracy
± 0.5% with a lower limit of ± 0.15 mm (± 0.006″)
± 0.2% with a lower limit of ± 0.127 mm (±0.005″)
Layer height
50-100 um
50-100 um
Our SLA manufacturing standards
We manufacture your parts according to strict manufacturing standards. Verification of these requirements is included in our inspection report shipped with every order.
Desktop SLA: A dimensional accuracy of ± 0.5% with a lower limit of ± 0.15 mm (± 0.006″)

Industrial SLA: A dimensional accuracy ± 0.2% with a lower limit of ± 0.127 mm (±0.005″)

Parts are fully cured to material manufacturer specifications before shipping.

Hollow sections must be drained of excess resin.

All support material is removed, and support nibs must are sanded smooth.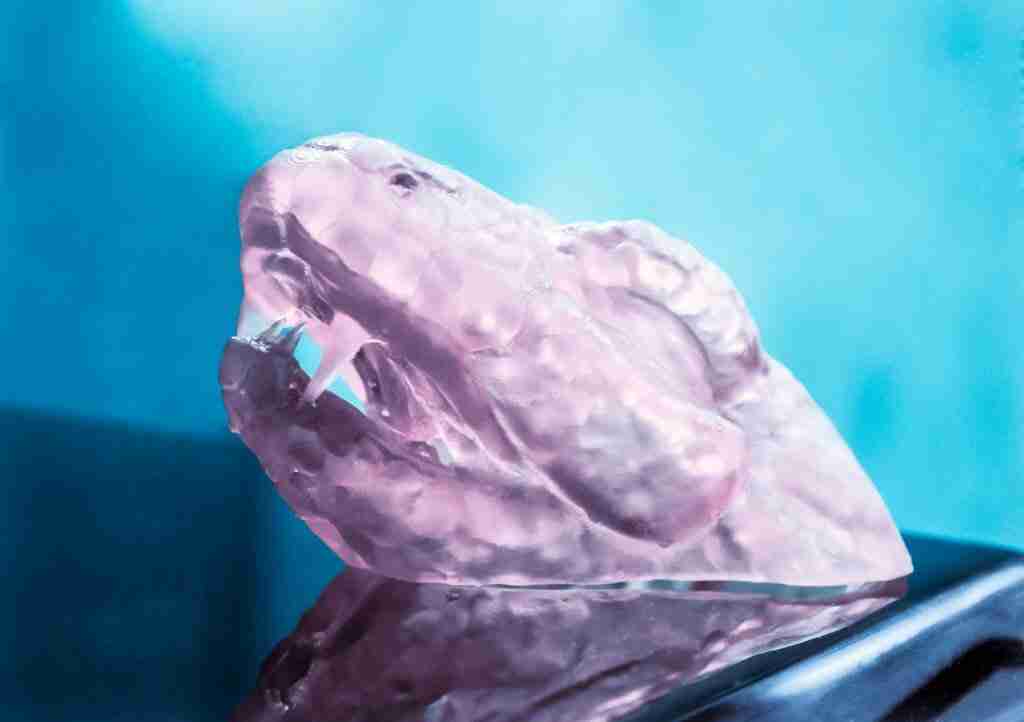 High-Resolution, Accurate Parts without Tooling
Review more information about our materials here and check our Stereolithography 3D Printed Materials FAQ.
We'd love to hear about your projects and see how we can help.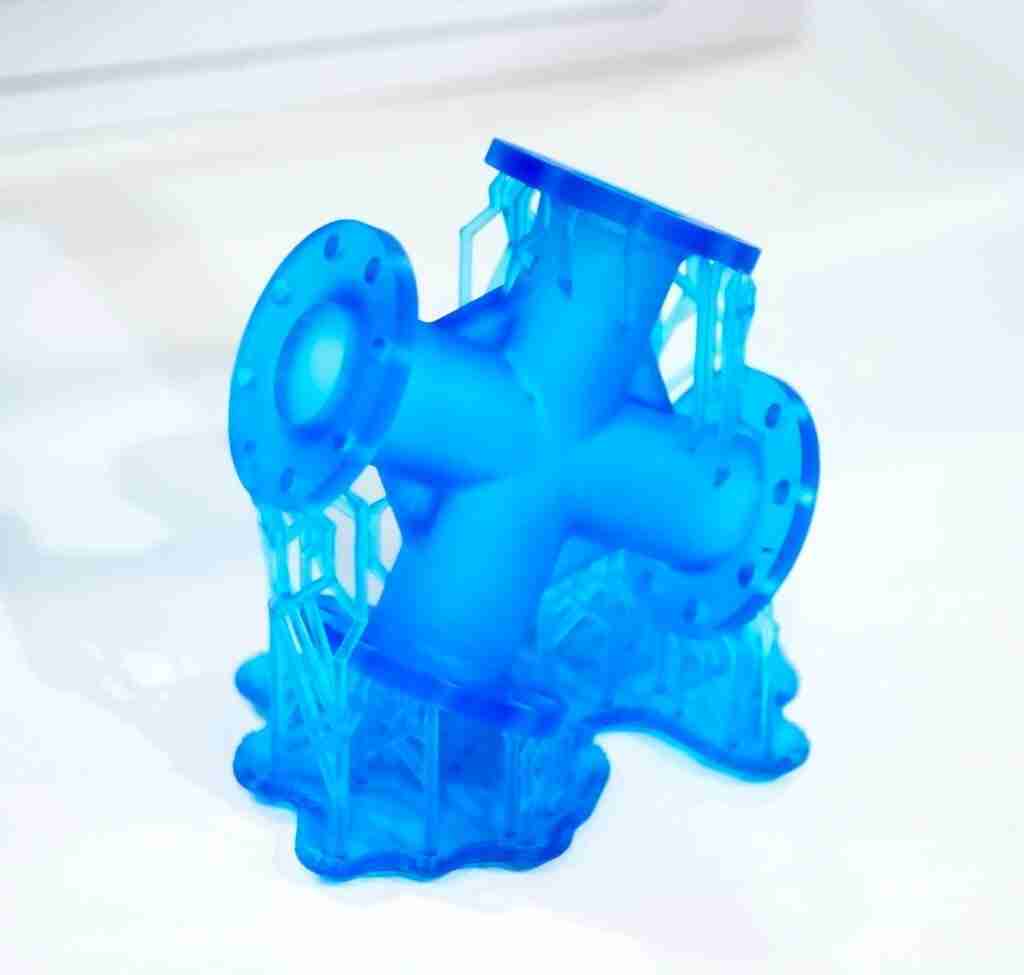 The pros of SLA 3D printing
There are many reasons to consider stereolithography, including these:
Detail

: Stereolithography technology produces crisp, highly detailed results with a professional appearance due to the advanced performance of galvanometers

Speed

: Products go from drawing board to manufacture in a day rather than much longer using traditional prototyping and production methods

Strength

: The photopolymer resins bond chemically to produce stronger models, objects, and prototypes

Water-resistance

: The objects produced are waterproof and can be used to produce water-tight pieces

Material options

: A variety of resins can be used to manufacture to create objects with the physical properties of hardness, density, and flexibility that are desired for each project
Design guidelines for SLA
The table below summarizes the recommended and technically feasible values for the most common features encountered in 3D printed parts.
| Feature | Recommended size |
| --- | --- |
| Unsupported walls | 1.0 mm (0.0393") |
| Supported walls | 0.5 mm (0.0197") |
| Minimum feature size | 0.2 mm (0.00787") |
| Minimum hole diameter | 0.5 mm (0.0197") |
| Minimum escape hole diameter | 4.0 mm (0.157") |
Learn more about the process in our Knowledge Base article.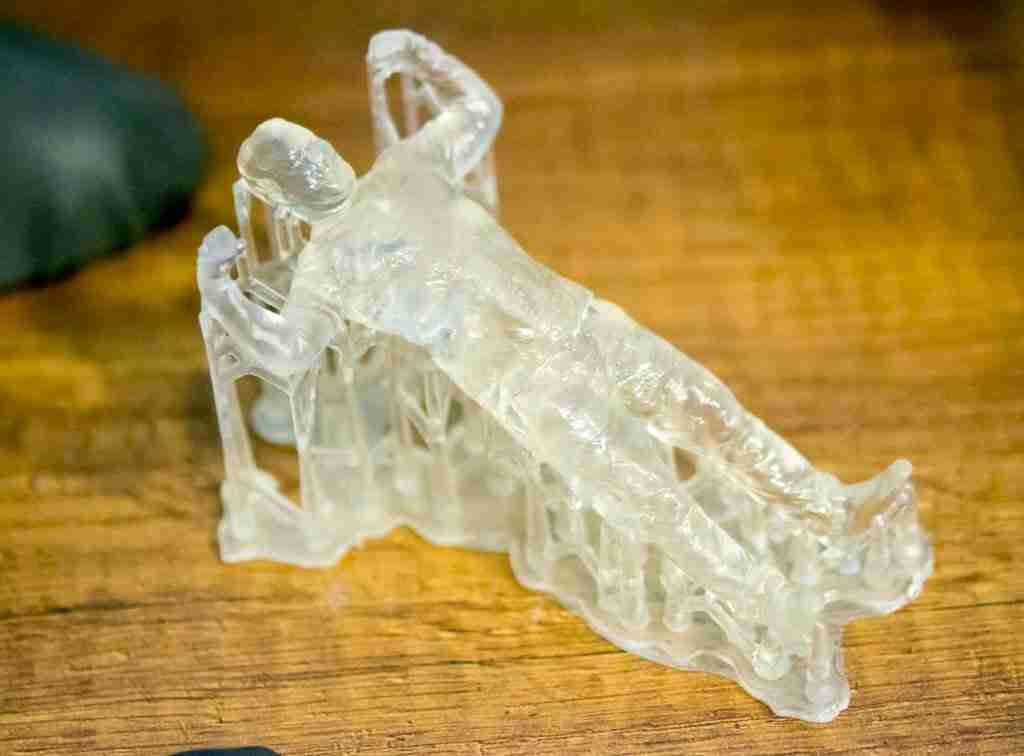 Available Finishes for SLA Parts
Post-processing for SLA
Standard (no additional post-processing)
All support material is removed, and support nibs are sanded smooth.

For clear resins, a polishing oil is applied.

Formlabs materials are cured in a Form Cure using the following settings, which follow the official Formlabs "Recommended Cure" settings
Additional Finishing Options
Custom finishing is a mix of science, technology, and fine art that can transform a part to your specifications. Finishes include:
Soft-touch paint

Clear part finishing

Paint finishes

Masking

Color matching

Decals/graphic

Texture
Ready to Get Your Project Started?