Get custom plastic parts molded with two materials or metal inserts. Upload a part to get an online quote.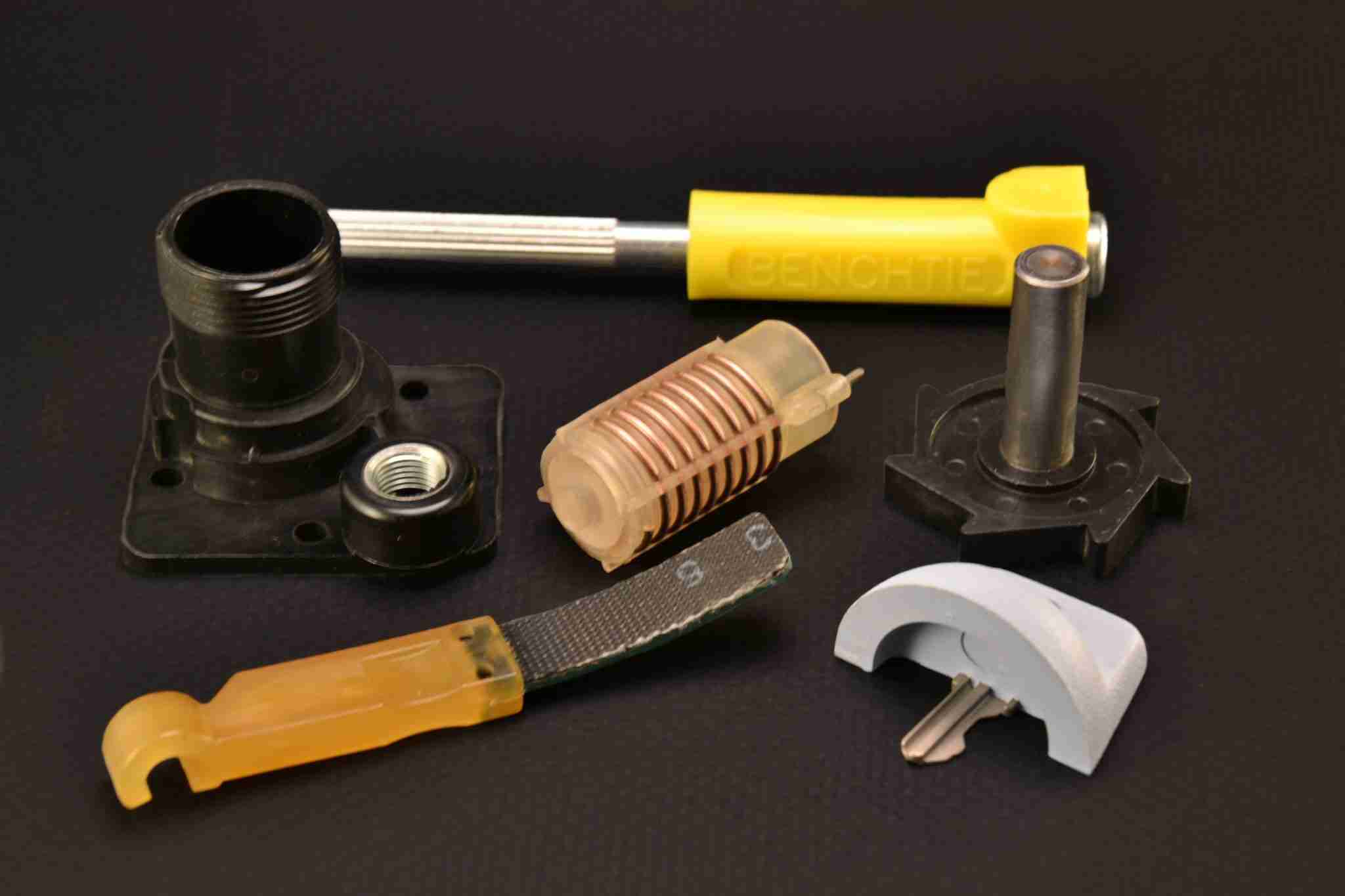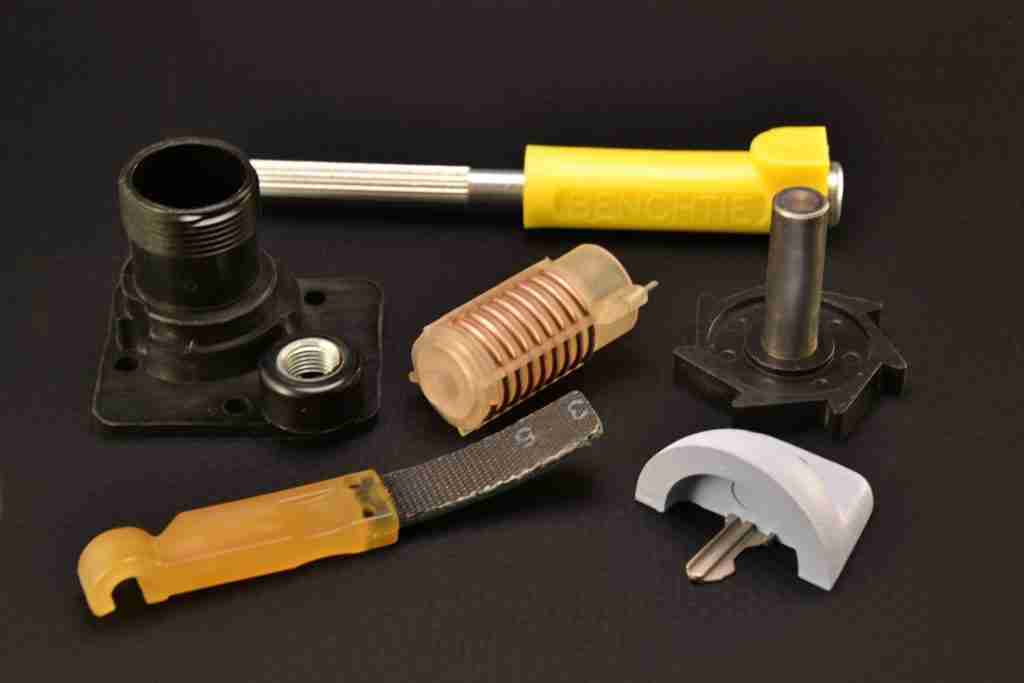 Custom Insert Molding With elimold
Insert molding is an injection molding process that works especially well for parts that have threaded holes. It can also help you create better wheels, pulleys, fan blades, and other similar parts. Done correctly, insert molding can help:
Eliminate assembly:

 You can make parts all at once instead of doing assembly after the fact.

Reduce costs:

 Insert molding costs more than

standard injection molding

, but the costs are usually offset by the fact that you no longer need to do post-assembly.

Lower the size and weight of the part:

 A plastic part with a metal insert is generally lighter than an all-metal part.

Improve reliability:

 Metal inserts will guarantee the function of threads and mitigate wear and tear over the part's life.

Improve part strength:

 Because it's a "one-shot" process, it can produce stronger parts than 

overmolding

 and other processes.
Insert Molding Capabilities
Insert Molding is the manufacturing process of overmolding a preformed part (typically metal) with a heated thermoplastic resin to produce a single unit. Molding inserts can be simple items such as rods, thread, or a knife blade, but they can also be complex.
The main use of insert molding is to create a strong and reliable molded part with a very low investment of money and time. This process helps to reduce assembly and labor costs. Also, it allows manufacturers to benefit from increased design flexibility without compromising the part's structural integrity. The reduced labor cost and excellent quality control make it one of the best and least expensive methods to manufacture lightweight, compact, reliable, durable, and fully functional parts.
The plastic molding process calls for very high accuracy to ensure that the resulting plastic parts are properly formed. Even a slight misalignment can completely ruin the outcome, hence the need for very tight quality control procedures. The injection molding process is closely tied to the interface between the machine and mold tooling. There are high-precision machines that can meet even the most demanding requirements in terms of precision and reliability that only insert molding can manage.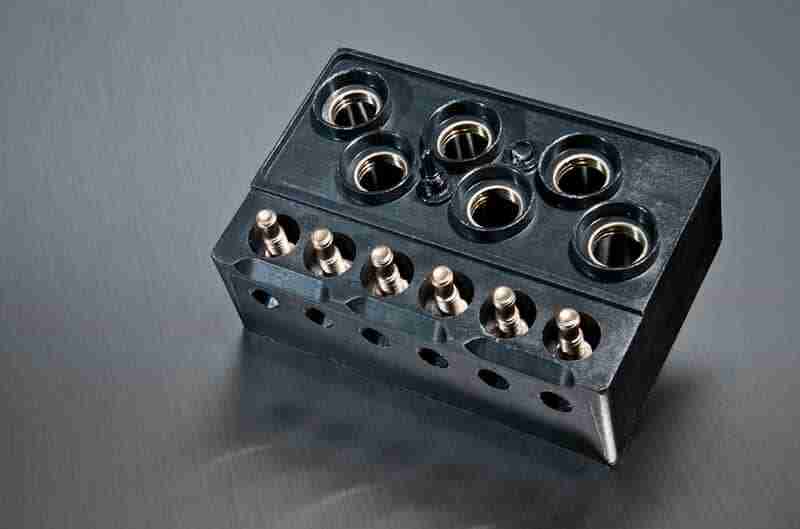 Ready to get started on your custom insert molding quote?
Ellimold offers insert molding as part of its injection molding capabilities. For a free insert molding design review and quote, upload your CAD file here. Our team of injection molding experts will get back to you within 24 hours. If injection molding isn't the best option, you can also try polyurethane casting or 3D printing.
Get Free Quote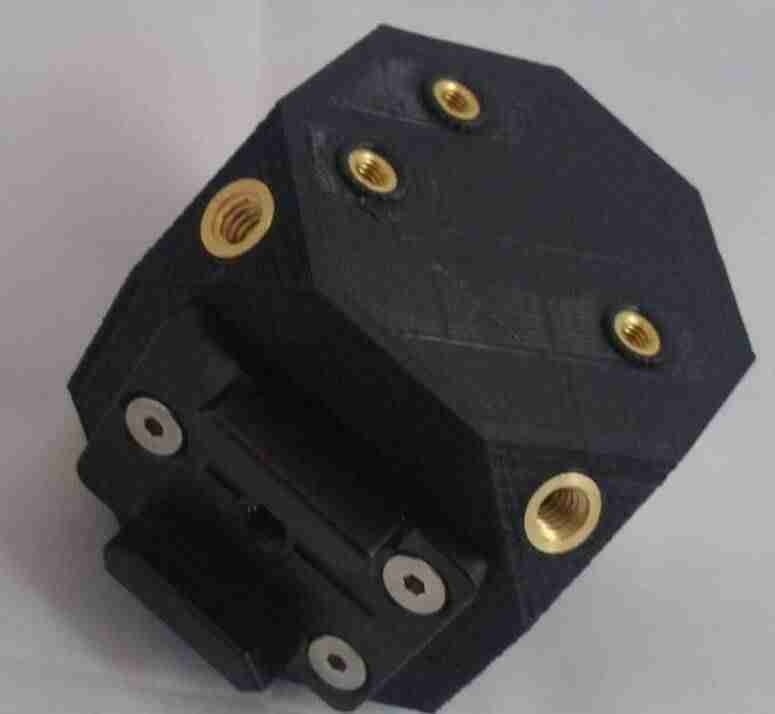 Insert Injection Molding Benefits
Metal inserts and bushings are commonly used to reinforce the mechanical properties of the plastic parts or thermoplastic elastomer products created through the insert injection molding process. Insert molding provides many benefits that will improve your company's processes down to its bottom line. Some of the benefits of insert injection molding include:
Improves component reliability

Improved strength & structure

Reduces assembly and labor costs

Reduces the size & weight of the part

Enhanced design flexibility
Insert Molding Considerations
Elimold experienced staff is an expert in the insert injection molding process. They can take insert injection materials and create plastic injection inserts from those materials. However, certain factors should be considered before making a final decision regarding the insert molding process. The insert molding costs must be weighed, including the insert and tooling costs. The inserts also need to withstand the injection molding, as some pressures and temperatures can damage them. Other considerations that should be factored in include the following:
This means holding the insert during the molding process

.

Bosses or undercuts that provide additional retention strength within the molded part

Understanding which specific components and technologies are combined into a single component within the insert injection molding process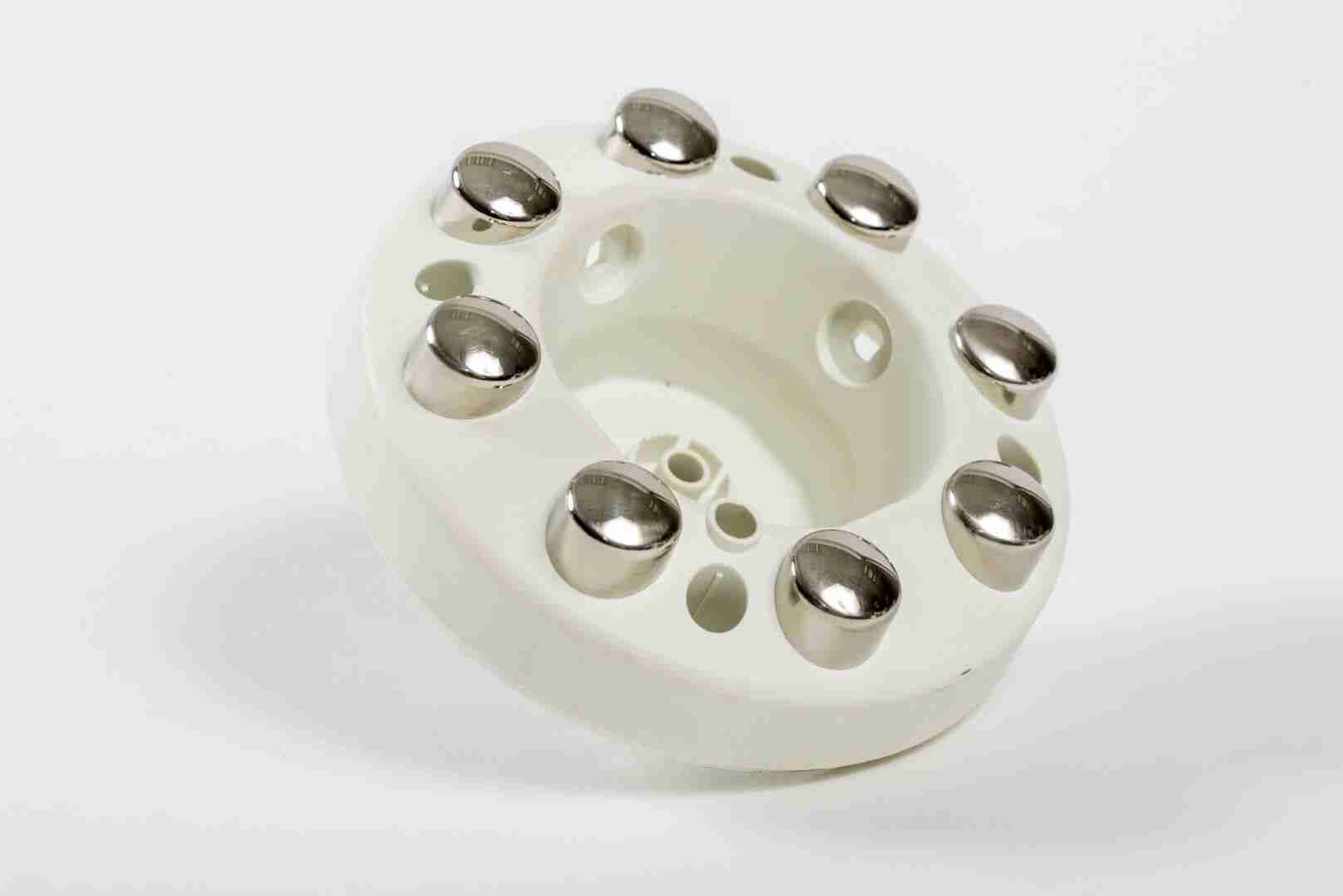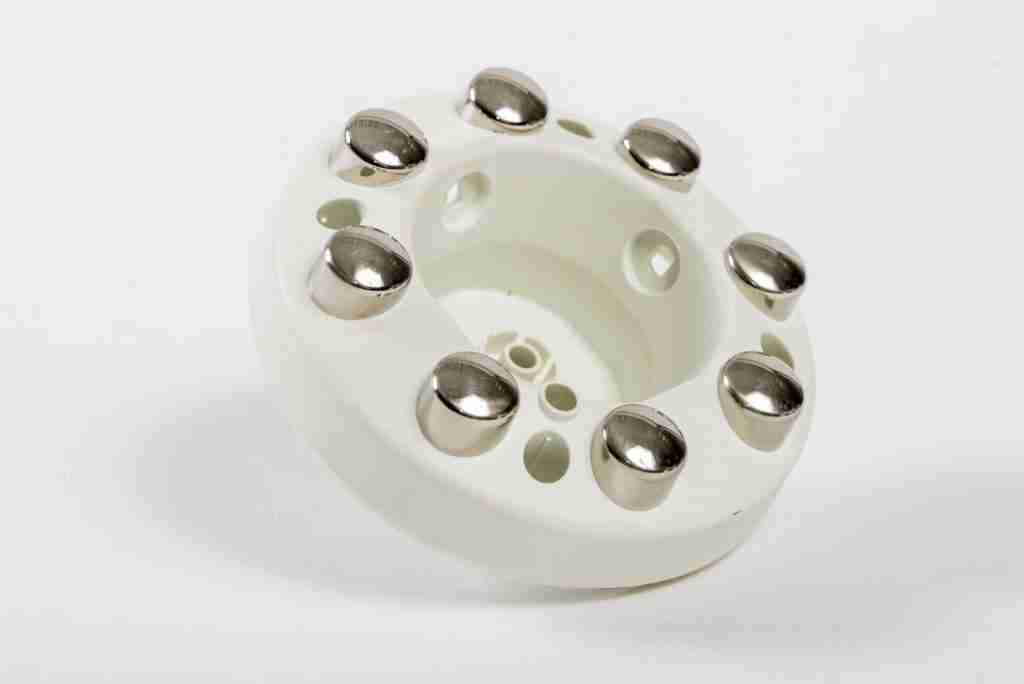 Other Types of Injection Molding at Elimold
Elimold delivers top-quality plastic injection molded parts in as little as 10 business days. Our Manufacturing Partner Network can help you design and manufacture tools, dies, and molds for rapid tooling for prototyping to advanced mold making for production runs. Full injection molding capabilities are available, including overmolding, unlimited undercuts, and internal/external threads.
Overmolding lets you combine multiple materials into one part. One material, usually a thermoplastic elastomer (TPE/TPV), is molded onto a second material, which is often a rigid plastic. Think about your toothbrush handle, where the single piece has both rigid and rubbery components. It's a great way to make plastic parts perform and look better.
Our vetted network of partners allows us to quickly convert your 3D part data into a high-quality injection mold at top speed. We offer services from design and manufacturing for tools, dies, and molds for prototyping and production runs. Plastic blow molds, aluminum, steel tooling, and 2-shot and 3-shot molding are also available. And with Elimold, you own your tools, so our partner network also offers mold maintenance services.
Get an online quote and design analysis today.