As baby boomers reach and surpass retirement age, the medical device industry is growing, with increasing demand for mobility aids and diagnostic devices. As demand grows, so does the number of companies providing vital services for innovative development processes and technologies.
As with any manufacturing technology, strict procedures must be followed to ensure the highest quality and reliability of the result in the medical environment. Here are some of the technologies used in general medical device manufacturing and some innovative processes that could change the world.
How do you design and develop medical devices?
Providing the right healthcare solution to meet your customers' needs takes a lot of effort. The right healthcare solution requires everyone to be consistent, define a clear scope based on the end user's needs, collaborate across teams, and adhere to specifications and requirements derived from the product definition while mitigating risk and adhering to the highest possible quality.
Product Conception and Conceptualization
Like any other industry, medical technology innovation begins with analyzing and identifying markets that have not yet been developed or met their needs or where there are more effective ways to meet those specific needs. These needs can be anything that provides solutions, such as new or better methods of health monitoring, enhanced care that provides solutions, devices or technologies for better management, or anything that supports health and human life.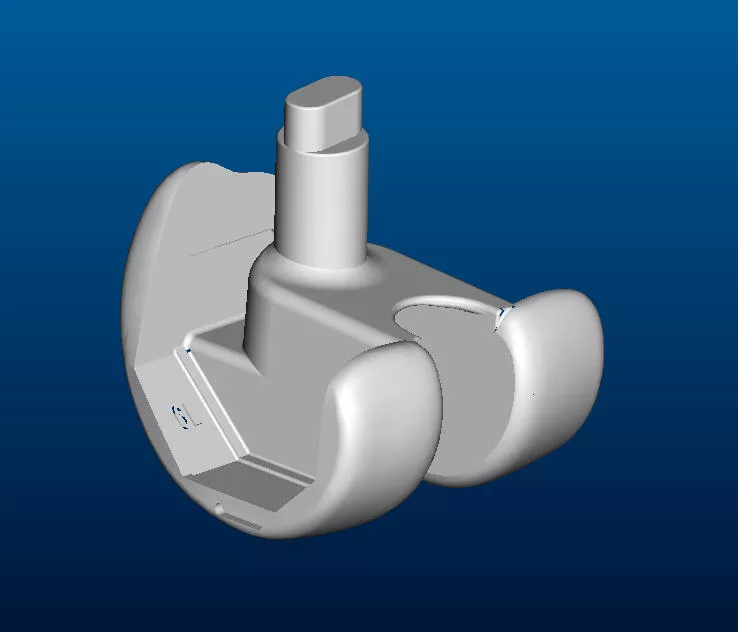 Phase I: Appearance and Styling
The first phase of the product design process does not involve creating the actual physical product. Instead, engineers and designers collaborate to create 2D and 3D rendered images and models that can be used to win initial funding and support further product design.
Phase 2: Proof of Concept
The proof-of-concept phase involves creating an actual prototype of the device. The prototype may not look like the finished product, but it is unnecessary at this stage. The main goals of creating a proof-of-concept prototype are:
● Demonstrate feasibility.
● Investigate potential risks.
● Select components
●Provide a viable product demonstration for investors.
Phase 3: Alpha prototype
The alpha prototype is based on a proof-of-concept prototype that looks and functions more like the final product. The purpose of the Alpha prototype is to discover potential design flaws and modify the product's appearance to meet its inventor's requirements and specifications. There may be some limited user testing during this phase.
Stage 4: Test Prototype
Beta prototypes are more refined than Alpha prototypes. At this product design stage, the device should meet industry safety standards. If approved, it can be used for preclinical testing.
Stage 5: Pilot Production
So far, only one to five prototypes have been created for each production phase. During pilot production, product design companies can order up to 100 prototypes. The product should be ready for a soft launch, including further clinical trials and testing. Pre-production is primarily used to identify modeling, manufacturing, and assembly.
Phase 6: Product Manufacturing
Once the device has completed the first five prototype phases and passed clinical trials, mass production and market launch can begin.
Phase 7: Responsible Time Management
Medical devices are tightly controlled, so any mistakes can result in your product being redesigned. Professional assistance can help streamline the production process and create designs that won't be rejected for safety reasons.
Avoiding errors isn't just about saving time. Quality design services in partnership with manufacturers can speed up overall production.
On the other hand, companies or industrial design freelancers without good time management skills may delay projects by missing deadlines or making their own mistakes.
Many top prototyping and production companies are familiar with the medical field and closely monitor the technological frontier. They may be able to use their current knowledge of the medical industry to improve your design. They can also react to changes in FDA regulations ahead of time, so you don't have to update your medical device sooner than expected.
The result is not only a product that is on time or ahead of schedule but a higher quality product that helps your customers and ensures their safety.
When looking for a medical device rapid prototyping vendor, look for a company with good time management skills and let them provide you with such a product.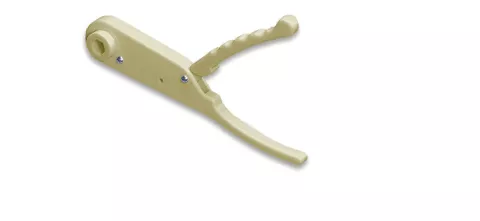 Phase 8: Confirm success
For your project to run smoothly, you need them to have a device design process from start to finish. Before selecting a product manufacturing service company, ask if they have a proven product design and testing process. It may be helpful to get an overview of the product lifecycle from a partner company.
Phase 9: Availability
A product must be marketable to sell well. For medical devices, small changes can have a significant impact on comfort or ease of use.
Phase 10:Risk Management
No matter how careful you are with medical devices, problems will still happen. There is always a degree of risk. That risk largely depends on the care and attention provided by your design engineering services. A reliable risk management strategy is essential to ensure that project risks are as low as possible.
Phase 11: Development
The development process is well-defined, and the steps are taken to show that they have a proven methodology and know how to work with others. Medical device design often requires a lot of effort from many people to succeed, so it is important to have a plan in place.
If you have a detailed lifecycle diagram for your medical device design, it is very important that they may produce a product that you can be proud of.
Your Dedicated and Experienced Team
Elimold has a team of professional engineers, project managers, and technicians. If you are a medical device engineering company, elimold can be your outsourced integrated services team. We have skilled designers, engineers, technicians, and project managers who can help you take your medical device from concept to commercialization.
We have developed proprietary program development processes (PDPs) that are FDA, CE, and ISO compliant. Complete documentation is the key to regulatory approval and successful transfer to production. We are proud to say that our team and processes allow us to get your medical device into production two times faster than assembling an in-house team.
We develop a project plan within days of taking over the client, including a realistic timeline, anticipated regulatory arrangements, and a complete budget from prototype to commercialization. The client will receive regular project updates! We don't make critical design decisions without client involvement.
Whether you have an existing team that needs specialized support or a new project that your existing team doesn't have time to handle, elimold integrates seamlessly into your company. By developing while seeking regulatory approval, we can quickly commercialize your project.
Your success is our success.