Wire EDM Machining Service
Precision Wire EDM & EDM Small Hole Drilling
Provide excellent wire EDM and service
Elimold has Wire EDM technology to make tools and dies for our other manufacturing processes. Our EDM department has expanded to provide full production capacity for customer projects.
Today, we utilize a range of state-of-the-art Mitsubishi wire EDM machines to produce tools and dies and custom 2D metal parts and assemblies for our customers. We are constantly upgrading our Wire EDM technology to ensure we have the most advanced capabilities.
Most EDM systems are used for customer part production, with a few dedicated to tool and mold making. However, as needed, we can expand our production capacity and convert some or all of our tool and die EDM process to part production to deliver high-volume part orders as quickly and efficiently as possible. This flexibility benefits both our customers and us.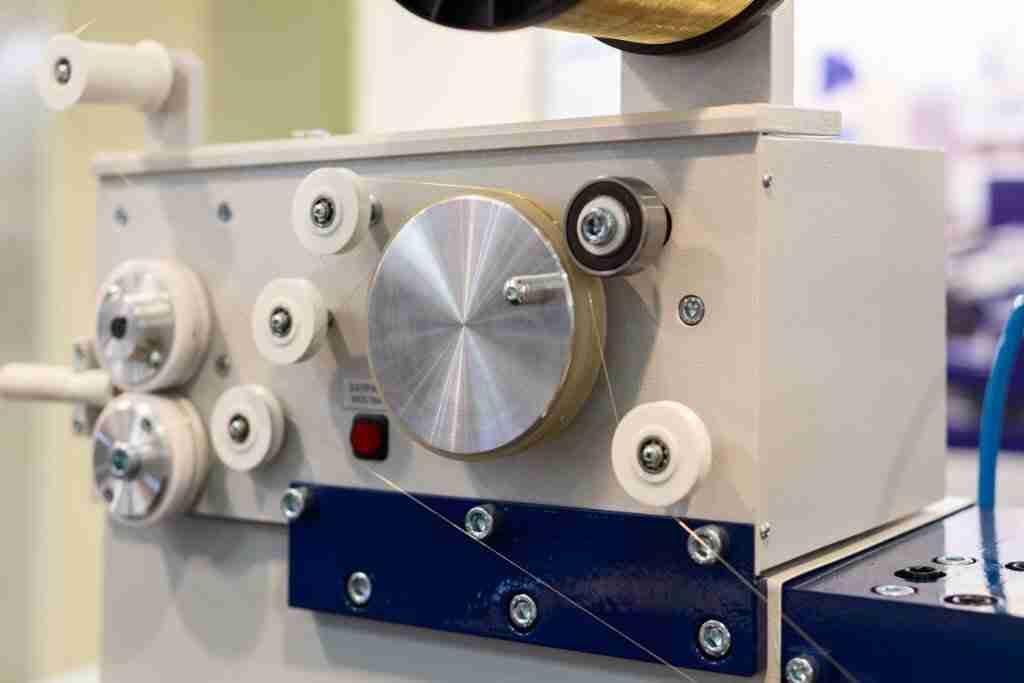 Tight Tolerance Wire EDM Machining Services
Wire EDM is an extremely precise machining process. It uses an electrified, very fine wire as a cutting tool programmed by CNC to guide the wire through a specified pattern.
Our custom wire EDMs can maintain tolerances better than ±0.0001 inch in multiple cuts to create 2D shapes. We can produce parts from flat stock up to 5 inches thick or more with the same high precision and tight tolerances regardless of material thickness. With full CNC control, even the most complex designs can be reproduced with excellent precision and repeatability. We use your CAD or digital design files to create parts to your specifications.
The "lights out" wire EDM feature allows us to maintain 24/7 production as needed for faster turnaround. Careful planning and part nesting enable high yields and minimal scrap, reducing material costs.
Advantages of Elimold's EDM Wire EDM
Wire EDM fits some of the closest machining tolerances available today. At elimold, we witness the benefits of this precise cut on every workpiece produced with our state-of-the-art wire EDM machines. In addition to seemingly impossible cutting tolerances, wire EDM services offer additional benefits such as:
Superior Consistency – Traditional cutting tools can wear and even break throughout the cutting process, resulting in minor inconsistencies in the final product. Spool EDM cycles new wire between spools to produce consistent electrode quality, facilitating repeatable wire cutting.
Simultaneous Cutting – In some cases, EDM lines can cut stacked sheets while producing the same OEM components; this increases productivity and saves time and money.
Material Compatibility – Wire EDM can make precise cuts on a wider range of materials than conventional milling. Our Wire EDMs can machine hardened metals such as tungsten carbide or softer materials such as copper. In addition, since there is no contact between the workpiece and the wire, extremely thin materials can be machined precisely. This eliminates the twist found in stress cuts.
Eliminate Finishing – Elimold's Wire EDM produces ultra-fine finishing that requires no additional surface preparation. The product coming out of our Wire EDM is ready.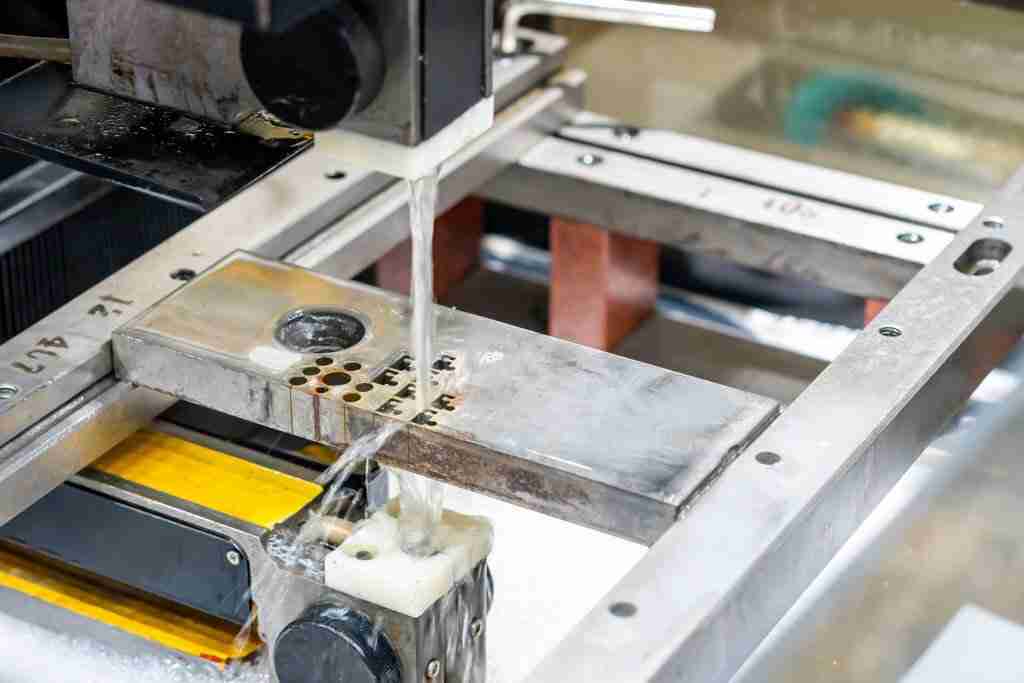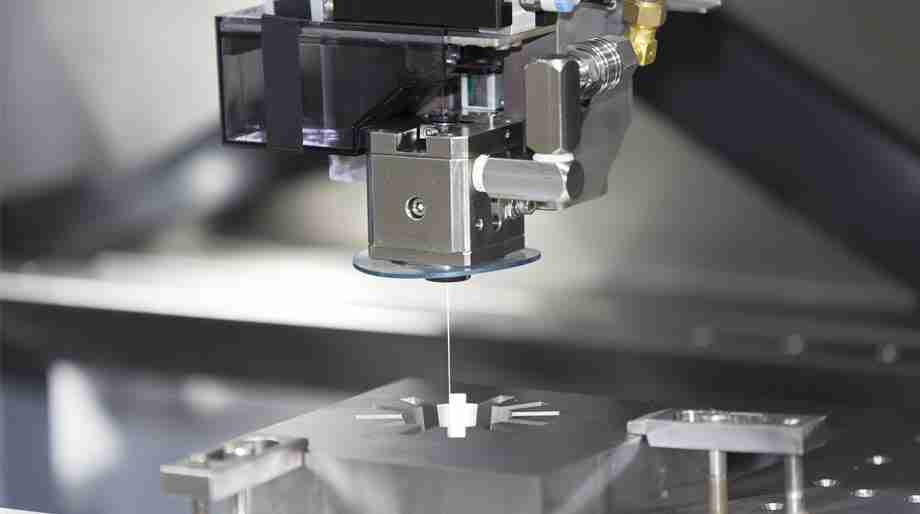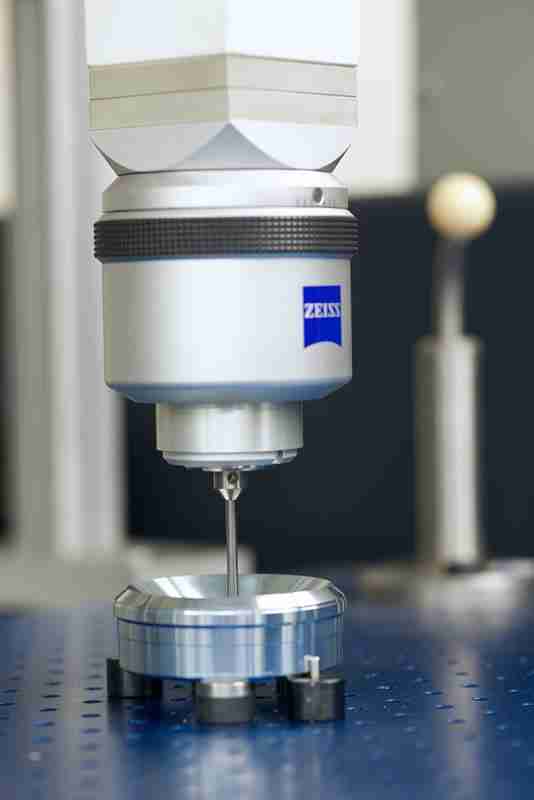 Fine wire EDM (small wire EDM or micro wire EDM) uses very fine wire electrodes to meet exacting requirements for very small parts. We offer EDM cutting using wire as small as 0.004" for incredibly precise and repeatable results.
As a highly experienced wire EDM supplier, we've learned that partnering with clients at the front end of projects can be highly beneficial. XACT can provide a wealth of design for manufacturability suggestions to improve production speed, accuracy, and finished part quality.
Our wire EDM cutting capabilities include many difficult-to-machine conductive metals and alloys including:
Our dedication to wire EDM means we have the equipment and technology to work with any metal material, superalloys, and hardened materials like Ferro-TiC and CPM10v.
Wire Cut EDM Applications
Wire EDM cutting is an option for metal components that require cuts through the entire thickness of the raw material. Wire EDM services are ideal for projects requiring intricate tolerances, materials too brittle for stamping, and limited material stress and heating.
Our engineers and machinists have an extensive understanding of best EDM machining practices and materials as they apply to many different industries and applications, including but not limited to:
Ready to Get Your Project Started?