Medical device companies must overcome many significant challenges when introducing new products. In addition to the entire product design and development process and the high processing and manufacturing costs, product manufacturers must ensure compliance with the specific regulations of the markets in which they plan to sell their medical devices.
Suppose you have the idea of developing a new medical device to improve your quality of life. In that case, your responsibility as a device manufacturer is to develop the highest quality product possible. This means that the resources that contribute to the process should be qualified and able to achieve that result. Many design and development firms specialize in these services, helping companies turn their great ideas into functional, compliant, and commercially viable products.
For most medical device innovators, rapid prototyping is one of the most exciting times in product development. It can be very satisfying and fun to see early design images and specifications come to life in reality. However, if the team is financially constrained and interested in a capital-efficient process, this excitement will create a temptation to bypass the necessary elements before prototype development.
Clinicians follow specific procedures in preparing for surgery; imaging, preoperative planning, team and operating room arrangements, cleaning, etc. Likewise, engineers should not build without a plan, strategy, and flow chart. To keep the capital process efficient and flexible, innovators have the best chance of achieving the desired goal in the shortest possible time.
Produce a prototype for your medical device idea
Since prototyping is an important part of medical device design and development, you must work with a development team with prototyping capabilities. This includes having in-house manufacturing and fabrication capabilities to ensure consistent quality and efficiency and to protect your intellectual property.
We make prototypes to learn and share ideas and concepts. While 3D printing is undoubtedly useful, many low-cost prototyping methods can help launch successful products.
As a medical device developer, you are often faced with making design decisions on a tight budget. Prototyping medical devices should not be overlooked because of cost. The look, feel, and perception of a product are critical to its success and can significantly impact a project even before it is released to the market.
Attractive design can influence equipment investments. Industrial design is not just about the look but also about the equipment's function, usage, and manufacturing methods. Sketching is a good first step. It's fast and can bring concepts to life, but design decisions are usually based on the situation.
We can create virtual models (CAD), but that's not the same as touching and manipulating something tangible. When you pick up a prototype for the first time, things that are almost impossible to see in CAD become immediately apparent.
Why is prototyping integral to the performance of medical devices?
When you outsource the production of a medical device, you need to know that the contract medical device manufacturer you choose has expertise in all areas of the production process. The ability to produce working prototypes or pre-production samples is particularly important.
Prototyping technology covers a wide range: from using custom part manufacturing equipment to simulate versions to using low-cost prototype injection molding tools. At Elimold, our expertise covers this range of services.
This prototyping technology gives you the flexibility to test, improve, and develop your equipment, giving you better products and faster time to market.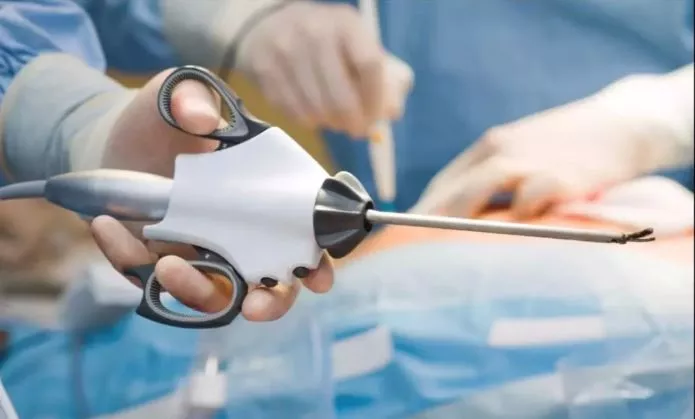 Our Approach
We take an honest look at the big picture and the goals and potential of our products. As we dive into device strategy, we use our process to break the big picture into smaller pieces.
In the early stages, our goal is to use evidence-based product development decisions to guide the product toward the most effective path. Our input comes from various analyses, including clinical markets, regulatory approaches, and competitive products. We can generate design concepts and functional prototypes by integrating these inputs to support design decisions and IP strategies.
Initial Concept and Patent Acquisition
The first stage of medical device development is a broader and deeper study of the new invention that defines you. The best way to do this is to answer questions about the main pillars of trying to sell a brand-new product in the healthcare industry.
Market evaluation: What problems in the healthcare industry does your device solve? How does it differ from other devices trying to solve this problem?
Business model: What is the cost of production? How do you plan to sell it, and who are your investors?
Engineering: Did you develop this product with our existing technology? Can you use the components, or do you need to make new ones to help you invent them?
Did you patent your device?
In this process, you know exactly what steps to take to make your dream a reality. The important step before you have hope is to get a patent.
A patent does not issue after a prototype is made. Patents are used to exclude others from creating your product. So theoretically, people have been granted patents that are not yet on the market. They are essentially patent grabs.
Must be novel
Society requires skills in this field of invention research, discovery, and prototyping. The digital age has made it easier for inventors and manufacturers to work together when designing new parts. While hard paper blueprints may still exist, 3D CAD files allow product development and research to evolve much faster.
You can purchase software to build and check CAD files or work with a prototyping company that can give you access to this convenient technology.
These CAD files allow you to focus on the functionality of the design, not necessarily the design and its appearance. Once you have determined the device's function, you need to prototype the new medical device in the most practical way possible.
What kind of prototyping do you need for your medical device?
After researching and discovering the best way to create a part, you need to take it off the computer screen and turn it into something tangible. This is called prototyping, and there are many ways to do it.
3D printing: Powerful and has done wonders in the medical field.
Injection Molding: Used to ensure that all parts can be assembled into your new device without wasting resources on the materials you will use.
CNC Milling: Produce extremely accurate parts for designs with specific angles and provide testable, fully functional parts.
Casting: Make your part flexible so it can replicate the bending and twisting you need the final part to perform.
Creating your prototype will be an exciting experience as you see your invention come to life. But making life-size models can also highlight design flaws. This means redesigning, and proof of concept are required.
Proof of concept and redesign
During the development of a medical device, the component's functionality must be validated before it can be sent anywhere for approval. Engineers on a test bench usually perform these tests. Here, they verify the correctness of the device design through simulation.
Iterative Redesign Process
The iterative redesign process starts when a prototype fails professional engineering tests. Iterative redesign addresses prototype failures and identifies data points to better understand the medical device and its possible complexities. It is cheaper to start redesigning at the prototype level than to make changes after the part is manufactured.
By understanding the device's characteristics through an iterative redesign process, inventors can determine the feasibility of commercializing the device.
Approval-to-market step
The Quality Management System (QMS) establishes the approval-to-market step, which provides a framework to ensure the legitimacy of your medical device through policies and development procedures.
The QMS is governed by Good Manufacturing Practices to guide the device development and create a Design History File (DHF). The DHF documents when parts are tested and provide background information on the design and manufacturing process. The DHF is created to allow the FDA to audit the process to ensure it is safe and effective for users of the new medical device.
After completing the DHF and meeting FDA testing requirements, you must submit your device to the regulatory agency for approval. The DHF will demonstrate to the FDA that your medical device is safe, and you can then begin marketing and selling your product.
You can find their medical device development process for a more comprehensive evaluation of the FDA approval process on their website.
If you're ready to take the first step toward realizing your dream, consider partnering with elimold. We offer the capabilities and industry knowledge to get your medical invention out of your head and into the hands of the patients who need it most.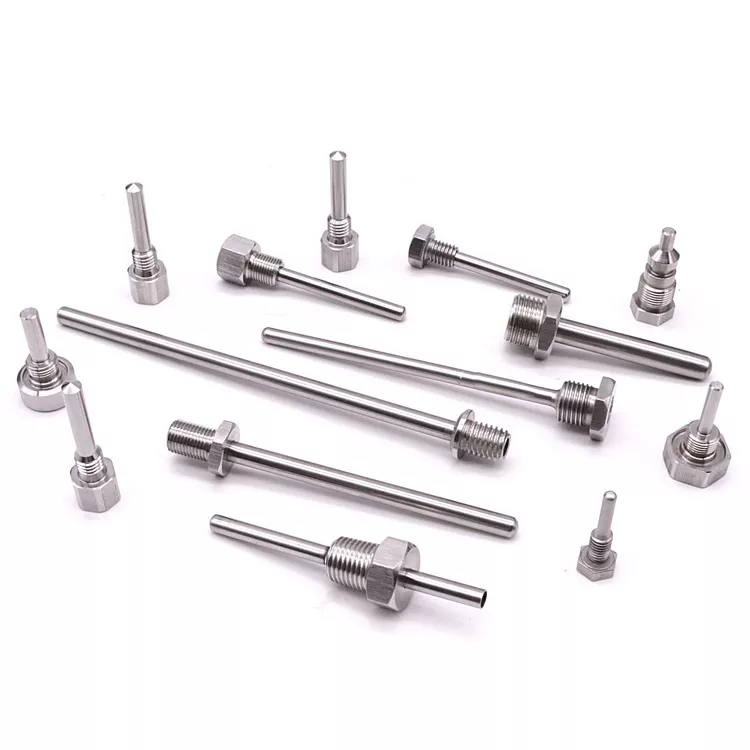 Prototyping Services from Contract Manufacturers
Request medical device prototyping services from a contract manufacturer to help you make the right decisions about your product. Your medical device manufacturer partner should have the following capabilities:
Advanced design capabilities: This means having the in-house expertise to review and understand 2D sketches or ideas and create the 3D CAD data needed for the next stage of the prototyping process if needed. They should also be able to generate 3D CAD models of expected manufacturing technologies e fit th.
Use advanced technologies such as fusion-defined modeling (FDM) technology. FDM technology produces robust, durable, dimensionally stable parts with high accuracy and repeatability.
Understanding the equipment and its end application – can significantly reduce prototype modifications and material changes required during the equipment lifecycle. This experience and understanding of the manufacturing process can save you time and money.
Have dedicated machines for R&D and prototyping – Small machines not often used for production purposes give engineers time to refine prototype equipment and create model devices quickly without waiting for production time.
Ability to create different types of prototype devices – The contract medical device manufacturer you choose should be able to quickly and cost-effectively create a variety of device prototypes to achieve production-ready levels. Such devices include infusion bags, pump sets, injection molded parts, RF welded parts, and products for R&D and testing.
Prototype expertise is critical to the medical device manufacturing process and product quality. Therefore, you should only use medical device contract manufacturers that offer this know-how as part of their end-to-end development and production services.
Elimold is an established and experienced contract medical device manufacturer specializing in designing, developing, and supplying services for various medical devices.
To learn more about how elimold can help you design and manufacture medical products, please fill out our online form or email us today.